'Love Island' Star Arrested After 'Snorting' Video Emerges
Love Island star Kaz Crossley was reportedly arrested at the Abu Dhabi airport on suspicion of drug offenses. The arrest was linked to a nearly two-year-old video of the 28-year-old social media influencer snorting a white substance at a party. If she is found guilty of taking or possessing drugs, she could be sentenced to three months in jail and a £5,000 (about $5,900) fine.
Crossley was detained by United Arab Emirates officials when she was trying to catch a flight to Thailand on Monday, reports The Sun. "She was looking forward to getting back to Thailand where she has been doing voluntary work and all of a sudden she is languishing in a Dubai jail," a source told the outlet. The source said she was only in Abu Dhabi to catch a connecting flight.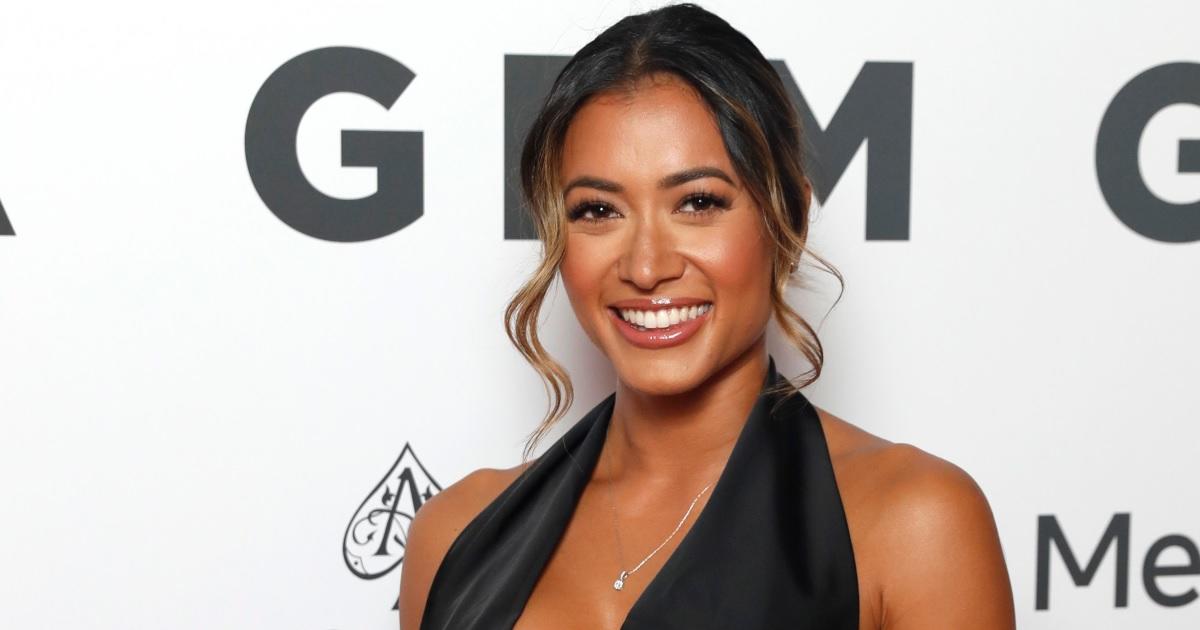 "She was allowed to send just one email and wasn't even allowed to make a phone call," the source continued. "She messaged one particular friend whose email she could remember and asked her to inform her family that she was OK but had been arrested for drug offenses. The arrest wasn't because of anything she had on her. As far as we know it is all down to that video."
The video in question was reportedly filmed in Dubai in November 2020, when social media influences from the U.K. flew there to escape COVID-19 lockdown measures. The Sun published screenshots of the video in December 2021. It shows Crossley, wearing an orange dress, leaning over a counter to snort an unknown white substance. She was reportedly "working" in the U.A.E. at the time the video was filmed.
Crossley has 1.1 million followers on Instagram. Her most recent post was published on Feb. 12 and shows her enjoying a night in Dublin. "We are in contact with the local authorities following the arrest of a British national in the United Arab Emirates," a U.K. Foreign Office spokesman told The Sun.
Crossley starred in the U.K. version of Love Island in 2018. She is set to appear in Channel 5's upcoming season of The Challenge. She spent part of last year doing volunteer work in Thailand. She also showcases her extensive boxing workouts on Instagram.
In a 2019 interview with The Daily Mail, Crossley talked about her struggles with body image as she planned to launch an athleisure line. "I've definitely had issues when it's come to body confidence...my weight has fluctuated in the past," Crossley said. "As soon as I realized that I shouldn't be putting my body through hell, I made sure I didn't watch what I ate too much. Being really strict with my diet makes me unhappy. I take pleasure in going to the gym, rather than making it feel like a chore."
0
comments