HGTV Announces New Show With Tarek And Heather El Moussa
Each product has been independently selected by our editorial team. We may receive commissions from some links to products on this page. Promotions are subject to availability and retailer terms.
Tarek El Moussa and wife Heather El Moussa have a new show on HGTV. The Flip or Flop alum and Selling Sunset stars, who tied the knot in October 2021, will give fans an inside look at their major life changes in HGTV's new follow-doc series The Flipping El Moussas. It premieres March 2.
Stream HGTV on Sling TV, $20 for your first month
Get HGTV on Sling TV
Follow the El Moussas as they juggle a new working relationship and a baby on the way as a real estate power couple. Viewers will have a front-row seat as the El Moussas tackle ultrasound appointments, family time and high-end flips throughout the 10-episode run. Heather also will have some professional adjustments to make as she's introduced to her husband's flipping business – a very different world from the luxe real estate market she's accustomed to on her hit Netflix show.
Heather will use her knowledge of luxury real estate to help her husband make strategic choices to attract upscale buyers, while Tarek, meanwhile, will be tasked with keeping everything on budget and on schedule using his "four Fs of flipping – find it, fund it, fix it and flip it." From family to flipping, the new series has a whole host of excitement in store for the El Moussas.
"We are ecstatic that we will flip some next-level homes in spectacular locations, all while getting to spend more time together as a family," said Tarek in a statement. "We'll have some battles of budget versus design choices, but in the end it will make us stronger in business and in life as we navigate our busy lives as we await our new baby boy," added Heather.
The Flipping El Moussas premiere kicks off following a huge project in the Silver Lake neighborhood of Los Angeles. While the home has a fantastic view, the flip has a ton of work to be done in order to make a profit, from changing the floor plan to adding chic finishes that will deliver top-dollar sales. In addition to this flip, Tarek and Heather have to attend a crucial ultrasound appointment to check on their baby's progress. The Flipping El Moussas premieres Thursday, March 2 at 8 p.m. ET on HGTV and is available to stream the same day on discovery+.
How to watch HGTV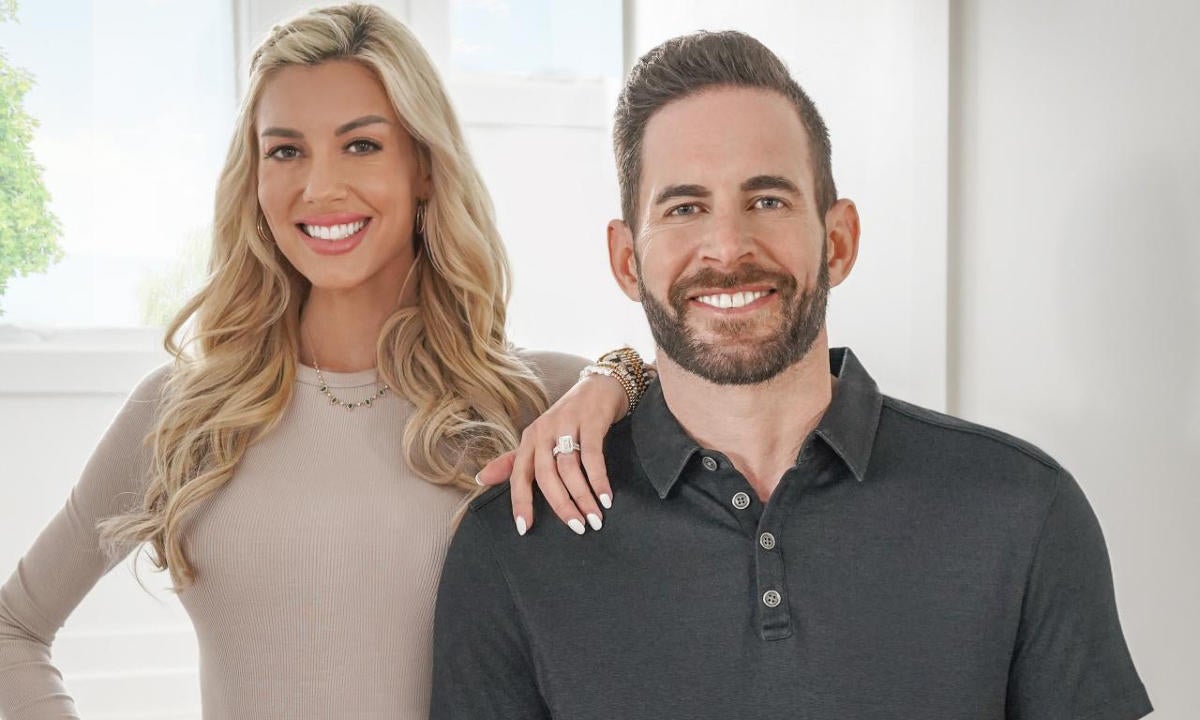 If you want to be the first to watch HGTV's new series The Flipping El Moussas, there are a lot of different ways to do it. If you don't have a basic cable subscription that includes HGTV, the best way to watch is through a streaming app. Here are our favorite ways to watch and stream HGTV.
Sling TV
You can watch HGTV and all your other favorite entertainment programs live on Sling TV. Currently, the streamer is offering a deal to get $20 off your first month when you sign up for Sling Blue. Your first month will be $20 a month and then it's $40 a month after that, without the need for a cable subscription. There's no contract with Sling TV, and subscriptions include 50 hours of DVR storage.
Watch 'The Flipping El Moussas' on Sling TV, $20 for your first month
Get HGTV on Sling TV, $40 a month
Hulu
You have to have the Hulu + Live TV bundle in order to be able to access HGTV. Plans start at $70 a month for the live TV plan, but you get access to ESPN, Disney+, and Hulu content, as well as hundreds of live and local channels that you would normally find on cable.
Watch HGTV on Hulu, starting at $70 a month
$70 and up at Hulu
FuboTV
FuboTV has over 100 live channels. Did we mention that they give you 1,000 hours of DVR space as well? Get a free seven-day trial by signing up here.
Watch HGTV live at FuboTV with a seven-day free trial, then starting at $75 a month
$75 a month and up at FuboTV
Philo
Philo is the cheapest way to watch HGTV. For only $25 a month, you get access to 60 live channels, including HGTV. You have unlimited space to record your favorite shows and can stream on up to three devices.
Watch 'The Flipping El Moussas' on Philo with a free seven-day trial, then starting at $25 a month
$25 a month and up at Philo
The latest in smart TV deals right now
Looking for a brand-new television for all your streaming platforms? Watch your favorite HGTV shows on a smart TV. We've rounded up some great deals for the latest in high-quality TV technology.
0
comments