Chloe Veitch Had No 'Pre-Judgment' of Shayne Jansen on 'Perfect Match' (Exclusive)
Chloe Veitch had no idea how much of a connection she would have with Shayne Jansen when she met the Love Is Blind alum on Perfect Match. The Too Hot to Handle alum opened up about her feelings for Jansen and how they were turned on their head by ex Mitchell Eason in a conversation with PopCulture.com ahead of Tuesday's all-new episodes of the Netflix dating show.
"When I got put on the date with Shayne, it was crazy because he matched my energy. I've never met anyone previously that's matched my energy within seconds of meeting them," Veitch explained of meeting Jansen for the first time as someone who had never seen his drama with ex Natalie Lee on Love Is Blind before. "It was interesting meeting Shayne without watching him because I had no pre-judgment or preconception of him, which is great."
Veitch added that she and Lee even got to discuss their mutual dating history at a Netflix event recently – after she had watched her season of Love Is Blind. "She says Shayne's an amazing human," The Circle alum revealed. "I know TV can be edited in a slight way of amping up things. [I had] no judgment when I was watching Shayne [on Love Is Blind] because I make mistakes when I'm on TV too."
Veitch and Jansen looked like they had a true love connection going until Eason was brought into the villa – a shocker that made Veitch "so emotional" after their recent breakup and "clouded" her judgment, leading her to send the Love Is Blind star packing in order to try and rekindle things with her ex. "I was so torn because I didn't want to be the villain on the show," she told PopCulture. "I was so scared that people were going to hate me for sending Shayne home. But at the end of the day, I was in there to choose someone that I thought I was going to fall in love with again."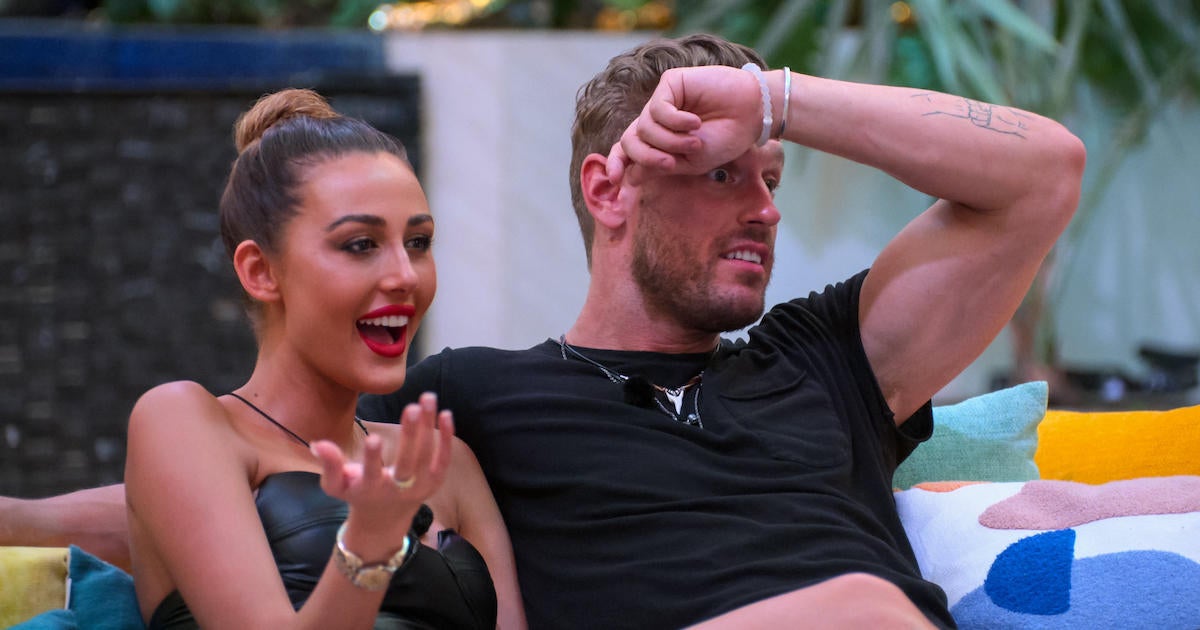 While things started off strong with Veitch and Eason, "some cracks" began to show in their relationship pretty quickly. "I was really shocked because some days he was 100%. Then the next day he was like 5%," she explained. "He would say, 'Do you want some breakfast, my love?' and then say, 'I'll cook us some pancakes.' He would go downstairs for two hours, and he'd be swimming in the swimming pool. I'd come downstairs, and I'd be like, 'Has he forgotten about me?' It was clear to see that me and Mitchell were in love with the idea of being in love with each other. But it was clear it wasn't a match."
Despite things not working out with Eason, Veitch doesn't think he ruined her Perfect Match experience, but instead "opened [her] eyes" and helped her "close the door" on their relationship. Moving forward in the villa, Veitch teased that her journey is a "f-ing roller coaster" of emotions that she needed to learn a very important lesson: "I don't need a man. But if I want a man, then he can contribute to my life if it's the right one. If it's not, get the f— out of there." Perfect Match is currently streaming on Netflix, with new episodes dropping Tuesday.
0
comments