'Perfect Match' Star Savannah Palacio Calls out Co-Star Francesca Farago After Boyfriend Claims (Exclusive)
Savannah Palacio isn't taking Perfect Match co-star Francesca Farago's comments about her lying down. The Circle alum got real with PopCulture.com when it came to the aftermath of her on-screen argument with Farago, dragging the Too Hot to Handle alum for coming at her while filming Netflix's new dating show and for claiming in recent TikToks that she had a boyfriend during filming.
Palacio called her initial argument with Farago over her attempt to get to know The Mole star Dom Gabriel "very out of left field," saying she "didn't anticipate" her co-star getting "so angry" with her. "I mean, I think there was a real anger and I think she thought that I was the type of girl that she could bark at and then walk away," Palacio told PopCulture. "But I'm not that type of b-. I've never been that type of b-."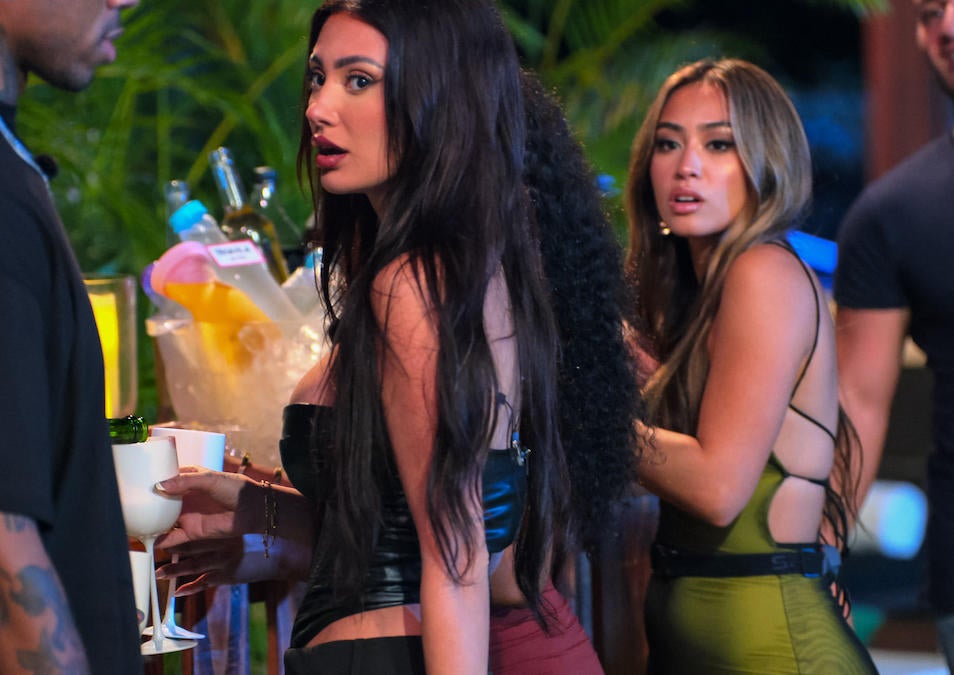 The California native continued, "I think I was just as confused as everyone watching the show because I don't know if she knew that the show was called Perfect Match and that you're supposed to be getting to know each other. I mean, I know I'm smart, but I didn't think she was that dumb to not know the concept of the show but I guess I was proven wrong." After filming wrapped, Palacio said she and Farago agreed that they were good, which is why the reality TV personality is shocked to see the YouTuber criticizing her in interviews and online.
"I think right now she's scrambling trying to save face, point the finger," Palacio said. "She's online talking about me in her comments and stuff. And that's something I don't really appreciate. I mean you can defend yourself all you want, but you don't have to lie on my name again and then try to come at me again." She added, "Did you not learn the first time I put you in a body bag to not mess with me or what's going on?"
When it comes to allegations Farago made about Palacio having a boyfriend during filming, the former beauty queen said she was casually dating around before filming, but "did not call anyone my boyfriend during that time of the show" and still doesn't. "I mean, I think it's funny that someone who doesn't know me is trying to tell me more about myself than I know," she joked. "I think she surrounds herself with people that accept that type of behavior and I don't and that's why she doesn't like me – because I see through it." Perfect Match is currently streaming on Netflix, with new episodes dropping every Tuesday.
0
comments