Gina Lollobrigida, Italian Movie Star, Dead at 95
Gina Lollobrigida, one of the last surviving stars of Hollywood's Golden Age and a popular postwar sex symbol, has died. She was 95. After her movie career, Lollobrigida became a trailblazing photojournalist, famously interviewing Fidel Castro in 1972. Lollobrigida's onscreen leading men included Humphrey Bogart, Rock Hudson, Bob Hope, Tony Curtis and Frank Sinatra.
Lollobridiga's death was confirmed by the Italian news agency ANSA Monday. Her former lawyer, Giulia Citani, told Reuters she died in a clinic in Rome. Her death comes just months after she made a failed bid to win a seat in the Italian parliament.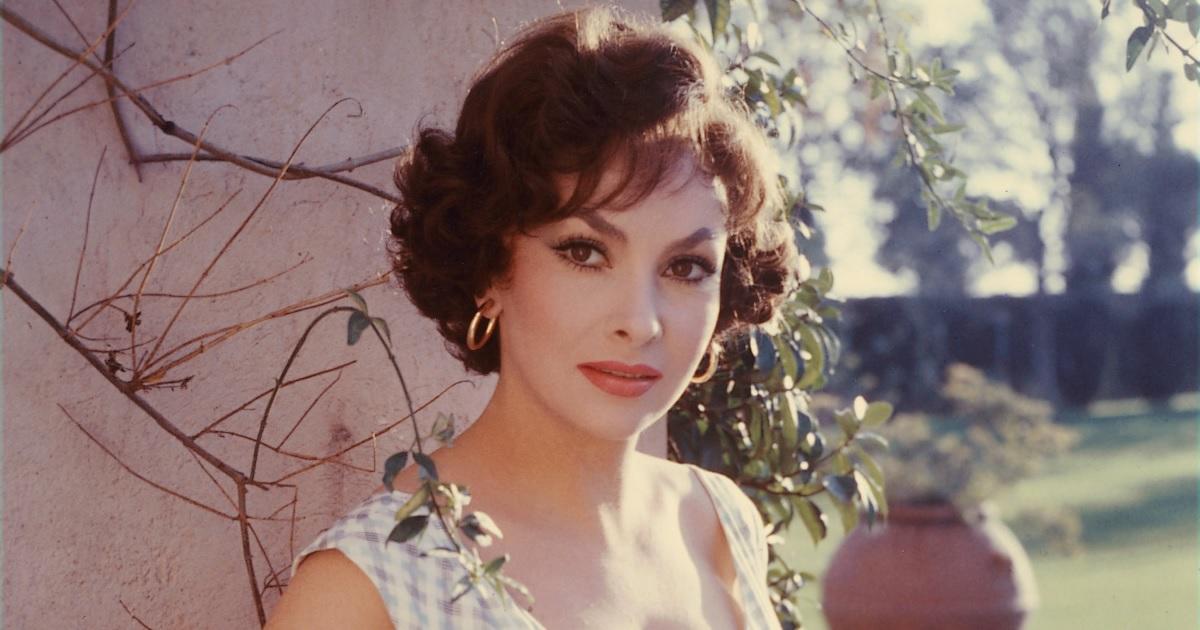 Lollobrigida was born Luigia "Gina" Lollobrigida on July 4, 1927, in Subiaco, a town just outside Rome. After several small parts in Italian films during the late 1940s, she caught the eye of Howard Hughes, who signed her to a seven-year contract. Lollobrigida refused the final terms, which kept her from working in Hollywood. She would not reach California until 1959.
That deal didn't stop her from starring in Hollywood productions made in Europe. Her best-known early English-language film is the bizarre, offbeat Beat the Devil (1953), which stars Humphrey Bogart and Jennifer Jones, and was directed by John Huston. She also starred opposite Errol Flynn in Crossed Swords (1954) and Burt Lancaster and Tony Curtis in the circus epic Trapeze (1956). She also played Esmeralda in the 1956 version of The Hunchback of Notre Dame.
In 1959, she starred with Frank Sinatra in the war movie Never So Few. That same year, she also starred in Solomon and Sheba, a difficult shoot. Tyrone Power died two-thirds into the shooting, and Yul Brynner was cast to replace him. The movie earned poor reviews at the time of its release, but it was still a box-office hit. Lollobrigida's other important films during the 1960s include Go Naked in the World (1961), Come September (1961), Venere Imperiale (1963), Strange Bedfellows (1965), and Hotel Paradiso (1966). One of her best-loved films is the 1968 comedy Buona Sera, Mrs. Campbell.
0
comments
After her movie career began to wane, Lollobrigida focused on photography, painting, and sculpture. In 1972, she produced, directed, and wrote the documentary Ritratto di Fidel, which featured an interview with Castro, notes The Hollywood Reporter. She unsuccessfully ran for a seat in the European Parliament in 1999. In 2013, she sold her diamonds and jewelry and donated all the profits to stem cell research.
Lollobrigida was married to Milko Škofič from 1949 to 1971, and they shared a son, Andrea Milko. During her later years, her son grew concerned about her relationships with younger men. He tried to legally intervene, but his efforts were denied when Lollobrigida saw this as an attempt to gain influence over her fortune.