Austin Butler Wins Another Major Best Actor Award for 'Elvis'
Austin Butler won another major award for Elvis that could position him as the front-runner for the Best Actor Oscar. On Sunday, he took home Best Actor in a Leading Role at the 76th British Acadamy Film Awards (BAFTAs) at Royal Festival Hall in London. The victory follows his win at the Golden Globes and comes days before the 29th Screen Actors Guild Awards (SAGs).
Heading into the awards season, Brendan Fraser was considered in the lead for Best Actor awards thanks to his performance in The Whale. Fraser won several critics group awards, but he has faltered once the season started. He lost Best Actor in a Motion Picture – Drama to Butler at the Golden Globes. Fraser was also nominated at the BAFTAs and the SAGs.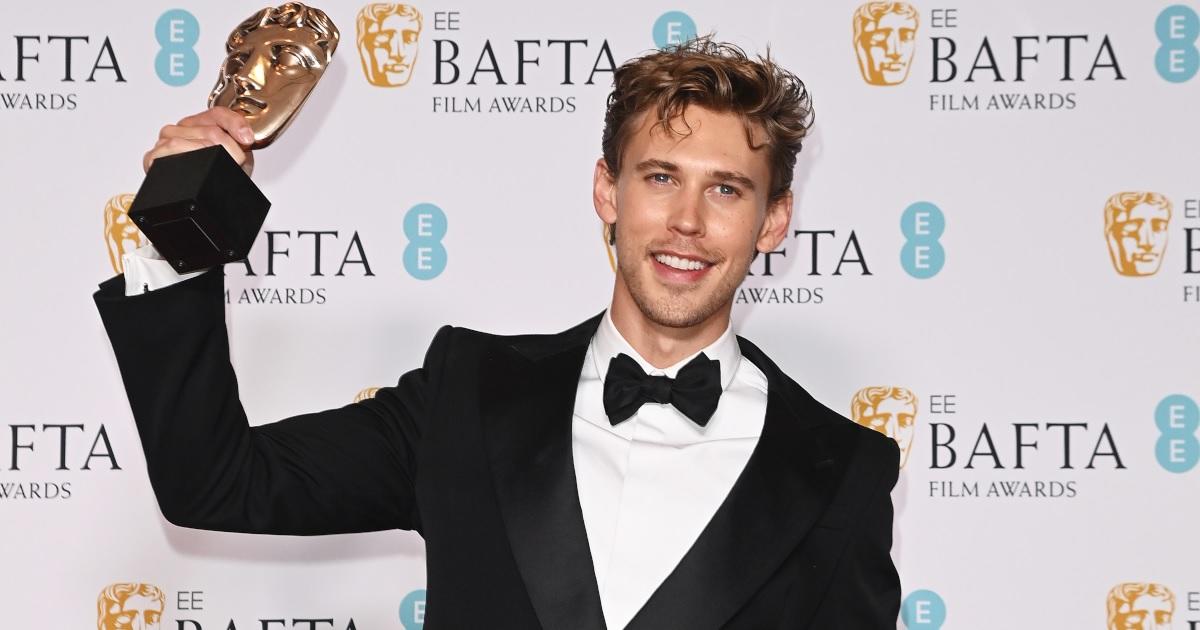 The other Best Actor nominees were Colin Farrell (The Banshees of Inisherin); Paul Mescal (Aftersun); Bill Nighy (Living); and Daryl McCormack (Good Luck to You, Leo Grande). This is almost the exact same Best Actor field at the Oscars. However, the Oscars only have five slots and McCormack was the left out there.
The BAFTAs do have a good track record when it comes to predicting the Best Actor Oscar winner. Will Smith won last year on his way to triumphing at the Oscars for King Richard, and Anthony Hopkins won for The Father in 2021 before winning his Oscar. The last time an actor won at the BAFTAs but lost at the Oscars was back in 2010, when Colin Firth (A Single Man) beat eventual Oscar winner Jeff Bridges (Crazy Heart). That means Butler should feel good about his chances before the Oscars.
In Elvis, Butler gave a critically acclaimed performance as Elvis Presley, under the direction of Baz Luhrmann. The movie was also nominated for Best Picture, Best Sound, Best Production Design, Best Cinematography, Best Makeup and Hairstyling, Best Costume Design, and Best Film Editing. The movie is streaming on HBO Max, alongside the special Just a Boy from Tupelo: Bringing Elvis to the Big Screen.
Butler's win on Sunday was not Elvis' only victory at the BAFTAs. The movie also won Best Casting, Best Costume Design, and Best Make Up & Hair. The big winner on the night was Netflix's All Quiet on the Western Front, which won Best Film, Best Director, Best Adapted Screenplay, Best Film Not in the English Language, Best Cinematographer, Best Original Score, amd Best Sound. Cate Blanchett won Best Actress for Tar, while The Banshees of Inisherin stars Kerry Condon and Barry Keoghan won Best Supporting Actress and Actor, respectively.
0
comments