This is Martha Stewart's Skincare Secret -- and It's More Affordable Than You Think
Each product has been independently selected by our editorial team. We may receive commissions from some links to products on this page. Promotions are subject to availability and retailer terms.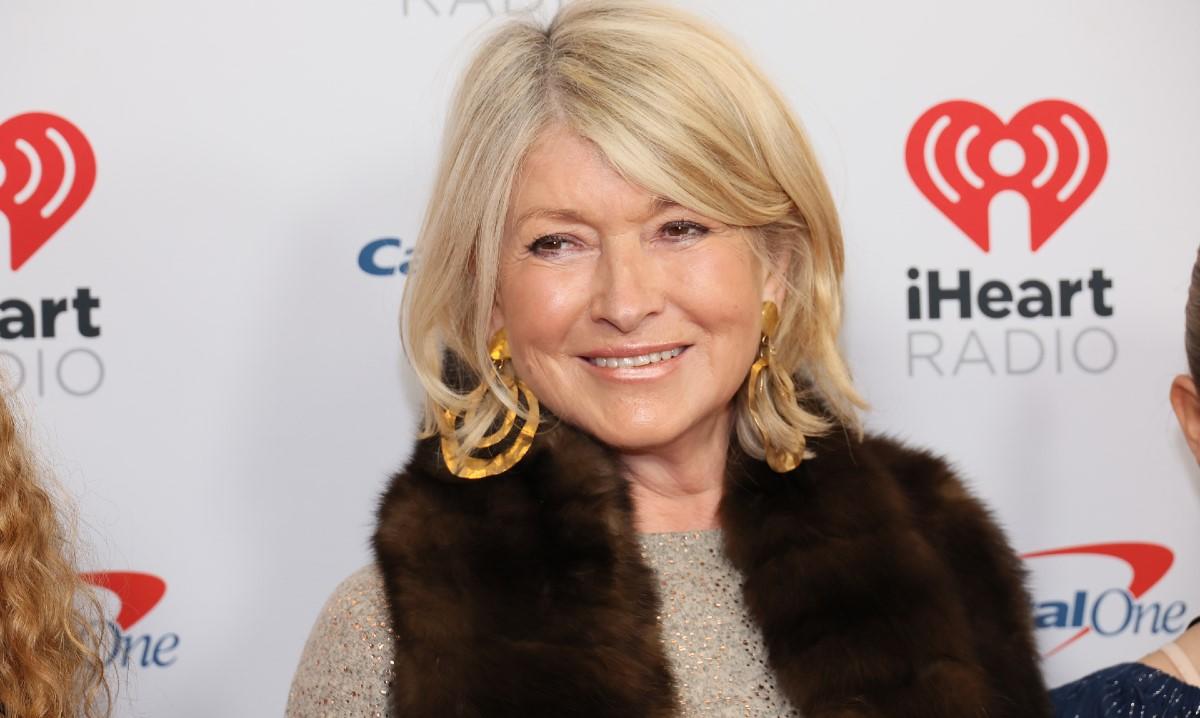 Martha Stewart is known for her kitchen and home decorating skills but also for her flawless beauty and youthful appearance at 81 years old. How does her skin look so good? She claims to have never had a facelift and credits a good diet, exercise and excellent skincare, including Mario Badescu facials. She has been loyal to the salon for forty years now, and her skin is a testament to their products. The Mario Badescu salon operates out of New York City, but you don't have to travel or spend a fortune to experience the beauty treatment. You can buy Mario Badescu skincare products online -- and you might be shocked by how affordable they are.
And until Feb. 3, you can add the promo code HEART to get a free five-piece rose routine kit when you spend $40 or more.
Top products in this article
In the 1960s, Martha Stewart started getting facials from a man named Mario Badescu. Originally a chemist and pharmacist from Vienna, Badescu eventually opened his namesake salon in New York City, which still operates to this day. He passed away in 1983, but Stewart has remained loyal to the salon and to Badescu products.
We'll show you some of Stewart's favorite Mario Badescu products made from fresh fruit, botanicals and other natural sources to reveal healthy-looking skin, alongside some of our favorites. Don't forget to order before Feb. 3 to take advantage of the free rose routine kit with the HEART promo code on orders over $40.
Top finds from Martha Stewart's beloved Mario Badescu line
Looking to get into a good skincare routine? Whether you want facial masks, anti-aging skincare products, moisturizing creams, gentle cleansers or exfoliants made from natural ingredients, we've round up some of our favorite products and even some that Martha Stewart uses herself. Many of these skincare products are on sale right now.
Mario Badescu anti-aging set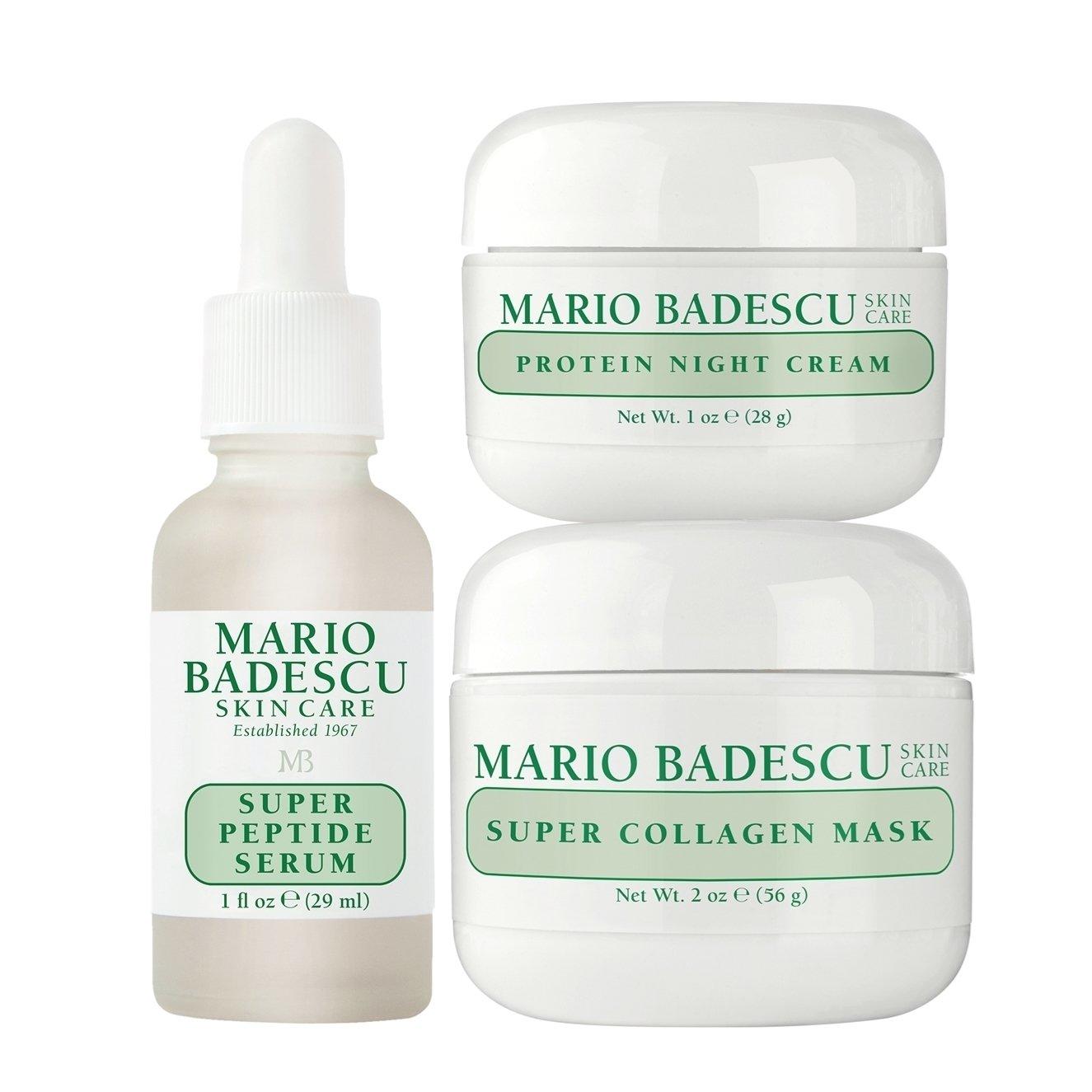 Stewart loves the super collagen mask from Mario Badescu, and in fact, she starts each day at 5 a.m. with a 30-minute face mask. Right now, this anti-aging set, which contains the super collagen mask, a protein night cream and a super peptide serum, is 25% off, so grab it while you can.
Mario Badescu anti-aging set, $64 (down from $85)

$64 at Mario Badescu
Want more anti-aging products from Mario Badescu? There are even more available below.
Mario Badescu brightening kit
Martha Stewart loves the vitamin C serum in this brightening kit from Mario Badescu. It brightens up the skin and visibly smoothes, while amino acids help hydrate skin cells. You'll look rejuvenated and revitalized. Say goodbye to uneven skin texture and hello to a fresher, brighter face.
Mario Badescu brightening kit $80 (down from $114)
$80 at Mario Badescu
If you're looking up for other ways to brighten up your skin and remove dead skin cells, there are a lot of great options elsewhere on the Mario Badescu website.
Mario Badescu anti-blemish drying duo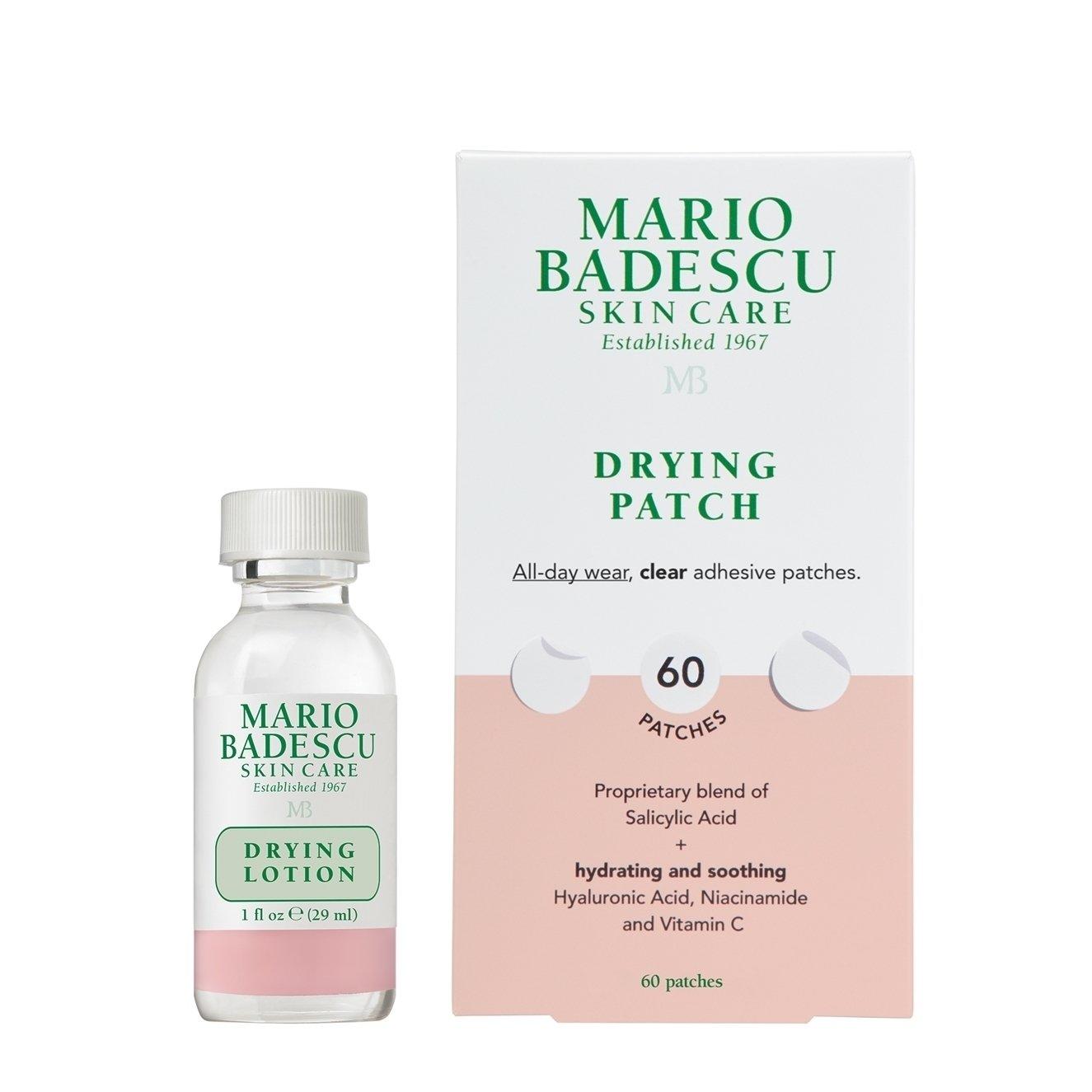 If you struggle with acne but want to use more natural ingredients in your skincare routine, Mario Badescu has you covered. Use the drying patches in the morning to pinpoint specific zits and blemishes, then use the drying lotion (and more patches, if needed) at night to help it absorb excess oil and unclog pores.
Mario Badescu anti-blemish drying duo day and night solution, $24 (valued at $34)

$24 at Mario Badescu
There are even more skin kits for sale at the Mario Badescu site, and full of fresh ingredients and botanicals that are so good for your skin. The ones below are some of our very favorites.
Can't decide? Get a gift card!
Give the gift of great skin to a friend, or for yourself for later, with an e-card from Mario Badescu. With options for acne-prone skin, aging skin, dull skin and more, your skin will thank you. Martha Stewart wouldn't steer us wrong, would she? The brand offers digital gift certificates in amounts between $25 and $500. The recipient can receive it automatically or at a special date that you choose.
Purchase a Mario Badescu e-card, starting at $25
$25 – $500 at Mario Bedesco
Related content:
0
comments