Chewy is Offering Bonkers Deals for Brand-New Customers
Each product has been independently selected by our editorial team. We may receive commissions from some links to products on this page. Promotions are subject to availability and retailer terms.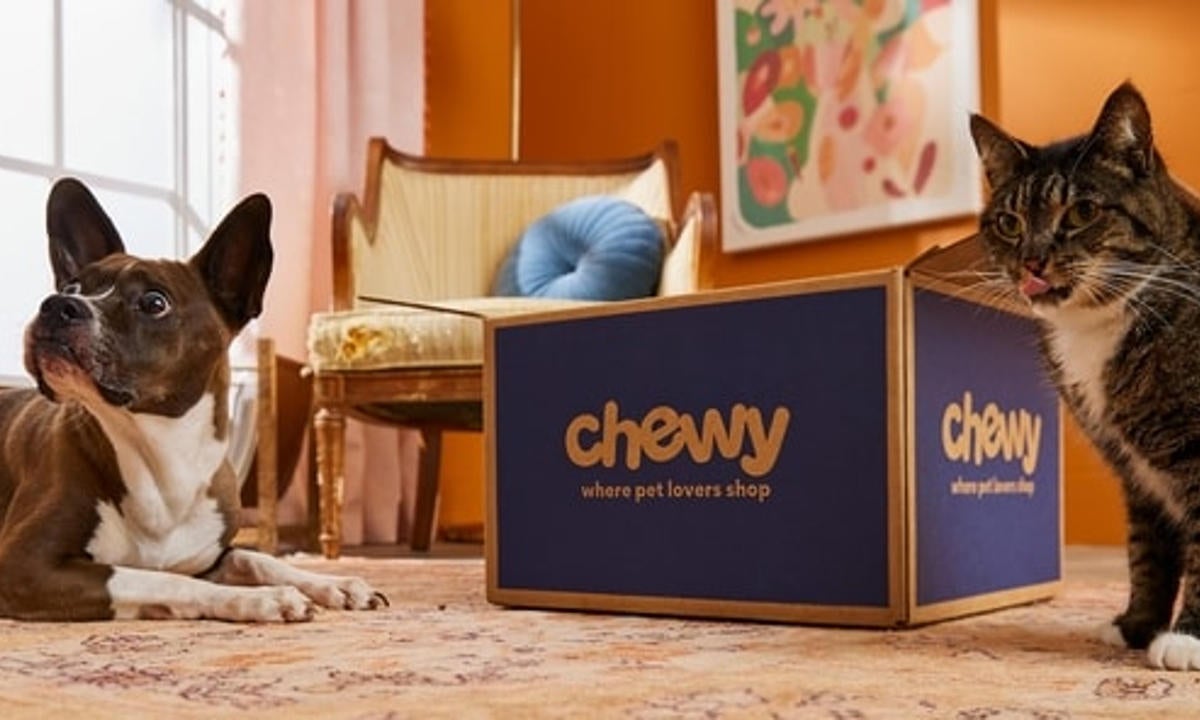 It can be a hassle having to go into a store to buy everything you need for your pet, especially if you have to buy 50-pound bags of dog food regularly. It's a lot easier to order pet food online. But which online retailer has the best prices on pet supplies? Prices always change, but Chewy is definitely one of the best-known online pet-supply retailers with consistently fair prices. Right now, it's offering money-saving deals for new customers. And all customers get free shipping in one to three days on orders over $49.
Top offers in this article:
Chewy is an online-only retailer that offers products for pets -- and not just for cats and dogs but also farm animals, reptiles, amphibians, fish and small pets. There's also a pet pharmacy available for your pets' prescriptions, a tele-triage service called Connect with a Vet and even pet insurance. Chewy's prices are typically lower than those of an in-store retailer or other big-box online retailers, and it has 24/7 customer service expertise available on its website.
Check out Chewy's offers for new customers
If you've never used Chewy before, it's a great time to start because the company is offering $20 off any orders over $49 for new customers with promo code WELCOME. That's on top of the savings and specials Chewy already offers, in addition to daily deals and discounts on select items and other seasonal sales. Plus, it's totally free to sign up for Chewy.
Use the promo code WELCOME and get $20 off any order over $49, only for new Chewy customers
Get $20 off on orders over $49
But the deals don't stop there. You can use Chewy's autoship option to save even more money. Arrange to have your pet's favorite food and treats sent automatically every month (or every six weeks, two months or two weeks...), and you can save big. Chewy is currently offering a special deal for new autoship customers: you can get 35% off your first repeat autoship delivery and 5% off on all others after that. There are no fees or commitments to sign up for autoship, either. You can cancel at any time.
Save 35% off your first repeat autoship delivery at Chewy, only for new Chewy autoship customers
Get 35% off your first repeat autoship delivery and 5% after that
If your pet takes medication prescribed by a veterinarian, you can save money by having the prescriptions sent to Chewy. The company will handle vet approvals and then deliver your pet's meds straight to your door. Save even more money on your first pharmacy order, too, because Chewy is offering 20% off your first pharmacy order. You can arrange for all of your pet's prescriptions to be on autoship saving you even more money.
Get 20% off your first pharmacy order at Chewy, only for new Chewy pharmacy customers
Save 20% on your first Chewy pharmacy order
What can you buy at Chewy?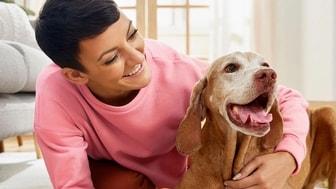 Chewy offers so many different types of pet supplies that it's really an all-in-one pet store for every kind of pet. But here are some great deals for items on sale now, even if you're a returning customer. And remember that you can save even more than the listed prices here if you use the autoship option.
Related content:
0
comments