Supermodel Tatjana Patitz, George Michael Music Video Star, Dead at 56
Tatjana Patitz, considered one of the original supermodels, has died. She was 56. Vogue, which prominently featured the German-born model in the 1980s, announced her death on Jan. 11. Patitz was memorably featured in George Michael's 1990 "Freedom! '90" music video, alongside Cindy Crawford, Naomi Campbell, Chrisy Turlington, and Linda Evangelista.
No cause of death was given. Survivors include her son, Jonah Johnson, who followed his mother into the modeling industry. Patitz's last red carpet appearance was in October 2022 with Johnson at an event in Berlin, reports PEOPLE.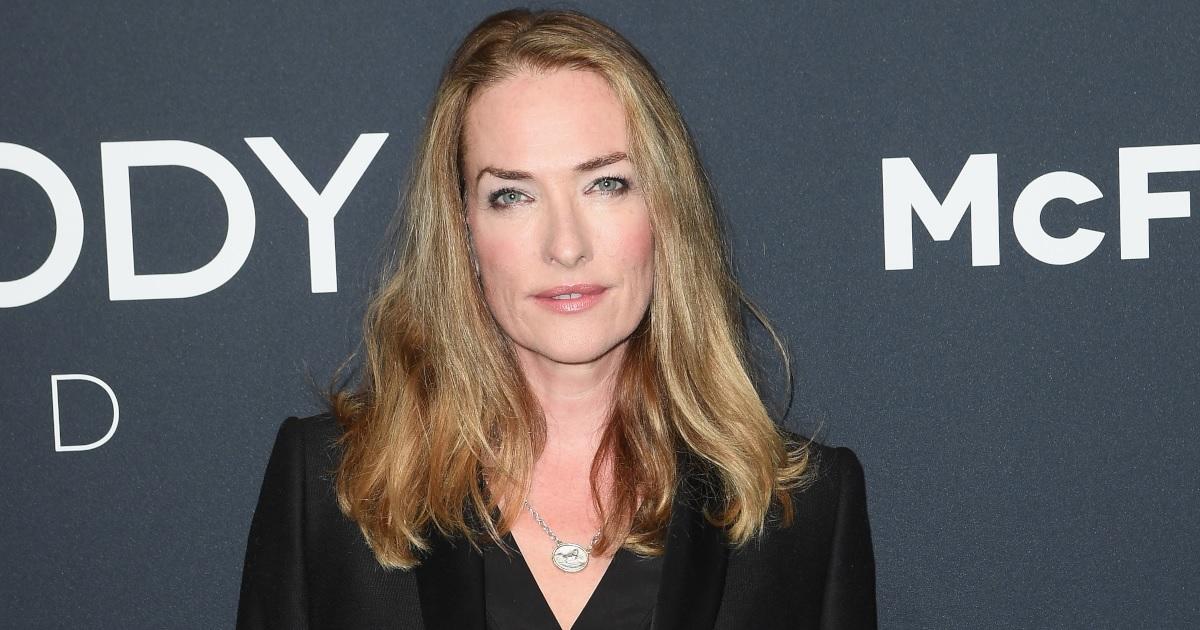 Patitz was born in Hamburg, Germany, and raised in Sweden. She began her modeling career at 17 when she was a finalist in Elite Model Management's 1983 contest. Success was not immediate though. Her fame did not immediately take off until she began working with photographer Peter Lindbergh. She stood out among the early supermodels because she lived in California instead of New York to be closer to nature and animals. She loved horses and was an ambassador for the American Wild Horse Sanctuary, according to Vogue.
"Tatjana was always the European symbol of chic, like Romy Schneider-meets-Monica Vitti," Anna Wintour, the chief content officer of Condé Nast and global editorial director of Vogue, said. "She was far less visible than her peers-more mysterious, more grown-up, more unattainable-and that had its own appeal."
In 1988, Patitz was included in Lindbergh's famous photo, "White Shirts: Six Supermodels, Malibu," alongside Estelle Lefebure, Karen Alexander, Rachel Williams, Linda Evangelista, Turlington. After seeing Lindbergh's photo of Patitz and other models for British Vogue's January 1990 cover, Michael invited Patitz and the others to appear in the "Freedom! '90" music video. Patitiz also appeared in Duran Duran's 1987 "Skin Trade" music video.
Patitz regularly appeared in both the American and British editions of Vogue. During her career, she also modeled for Vivienne Westwood, Chanel, Donna Karan, and many other labels. Her final runway appearance was in 2019 when she modeled for Etro at Milan Fashion Week.
Patitz also enjoyed a lower profile in recent years, compared to her contemporaries. She did not allow her modeling career to define her life. "There were glamorous moments, but it was exhausting," Patitz told The Guardian in 2009. "The low points were having to travel so much and being exhausted. I always thought that [fashion and modeling] wasn't who I was; it was what I did. It didn't define me. Living out here and coming back to this place was like a sigh of relief in a sense."
0
comments
Patitz also learned not to take things too seriously during her fame. "Isn't the most important thing in life the health and well-being of your family?" she told Red in 2011. "We're so lucky to be in a small percentage of the world's population that has it good – a roof over our head, clean water. You do become more settled and at ease with life in your forties. I'm not saying things aren't sometimes hard, but I feel much better in my skin as time goes on."