Beyoncé Fans Will Recognize This $42M Bel-Air Hilltop Mansion (Photos)
Renaissance, Beyoncé'snew LP, is blowing up on the charts right now. It is her first proper solo album since Lemonade in 2016, but that doesn't mean she was completely idle during this gap. One of the projects she participated in was a Tiffany & Co. ad campaign in 2021. The main commercial featured her performing "Moon River" while wearing the iconic Tiffany Diamond, and her husband, Jay-Z, wanders around her. However, the beautiful setting of the commercial is an important co-star. It was filmed at The Orum House, a beautiful Bel-Air hilltop contemporary mansion. Fans can get a look inside the propeller-shaped home without needing to visit thanks to photos from TopTenRealEstateDeals.com.
The Orum House was sold to Eric Wu, CEO and co-founder of Opendoor, in April 2022, reports Dirt. He shelled out $32.3 million, evidence that seller Dang Bodiratnangkura struggled to find a buyer. It was originally put up for sale at $56 million before being cut to $42 million last year.
The mansion was designed by architect Zoldan Pali, who also designed the Pantages Theater and the Getty Villa. The Orum House is a three-story home that appears to "float" above Los Angeles from its foundation on the Santa Monica Mountains foothills. It offers stunning views of the Getty Center, Downtown Los Angeles, and all the way to Long Beach. The mansion has 18,800 feet of interior space and 6,000 square feet of deck. There are also nine bedrooms and 15 bathrooms.
New owners would also have plenty of space to entertain. There is a private theater with Dolby Atmos sound, an expansive formal living room, a formal dining room, parking for 30 cards, and a 1,000-bottle glass wine room. The property also includes a chef's kitchen, butler's kitchen, and an outdoor kitchen. Outside, there are fire-pit lounges, a mirror-image pool and spa, and a massive indoor/outdoor fitness center. You can find two massage rooms and a steam room outside.
Overhead view of the propeller-shaped house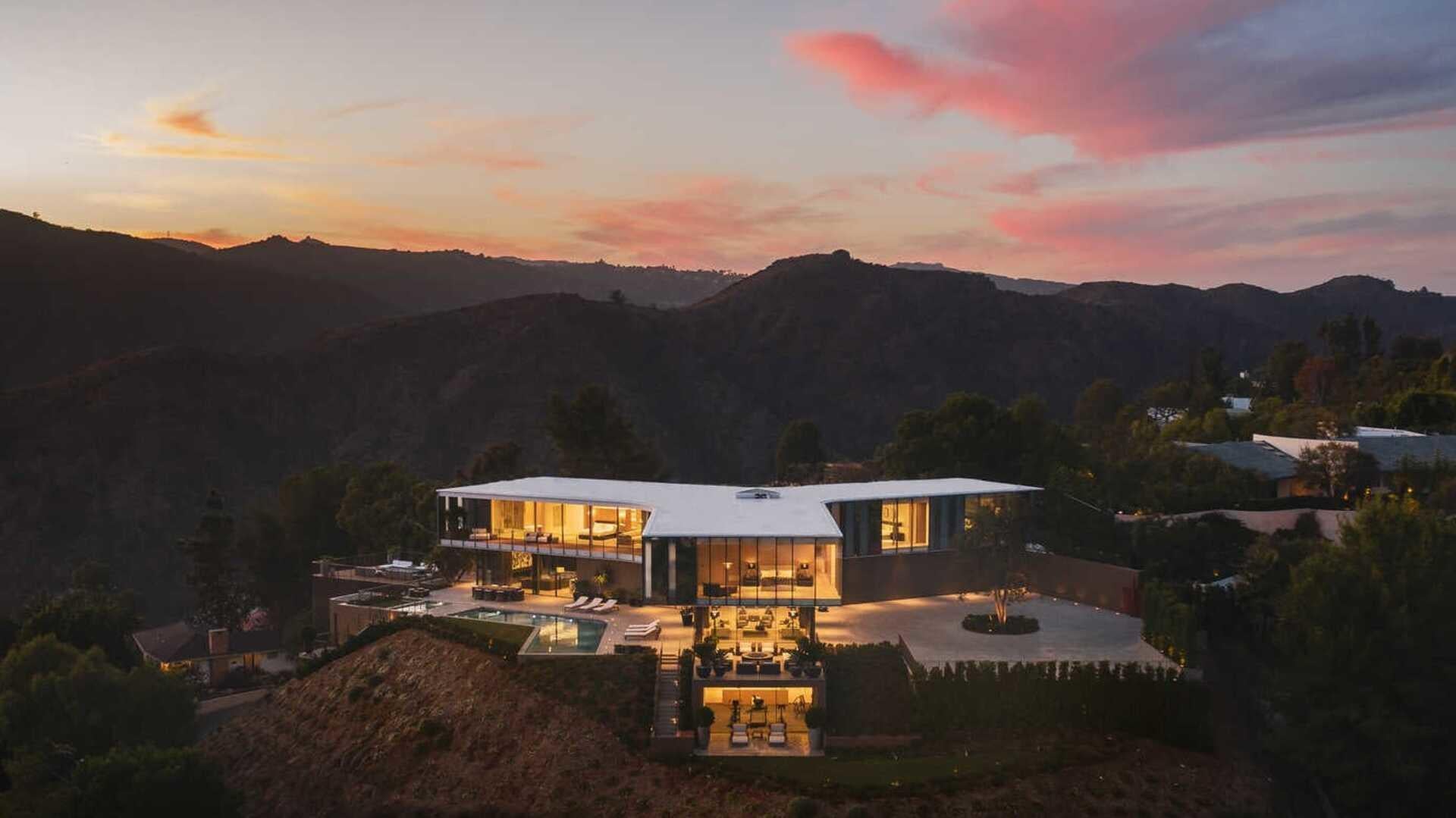 Guests might never want to leave their bedrooms. The Orum House has five bedroom suites that each have their own spa tubs and terraces. Some guests could stay in the guest house called "The Cube," which has four more bedrooms. The property is also being offered completely furnished with curated works of fine art.
prev
next
The spacious living room with ceiling-to-floor windows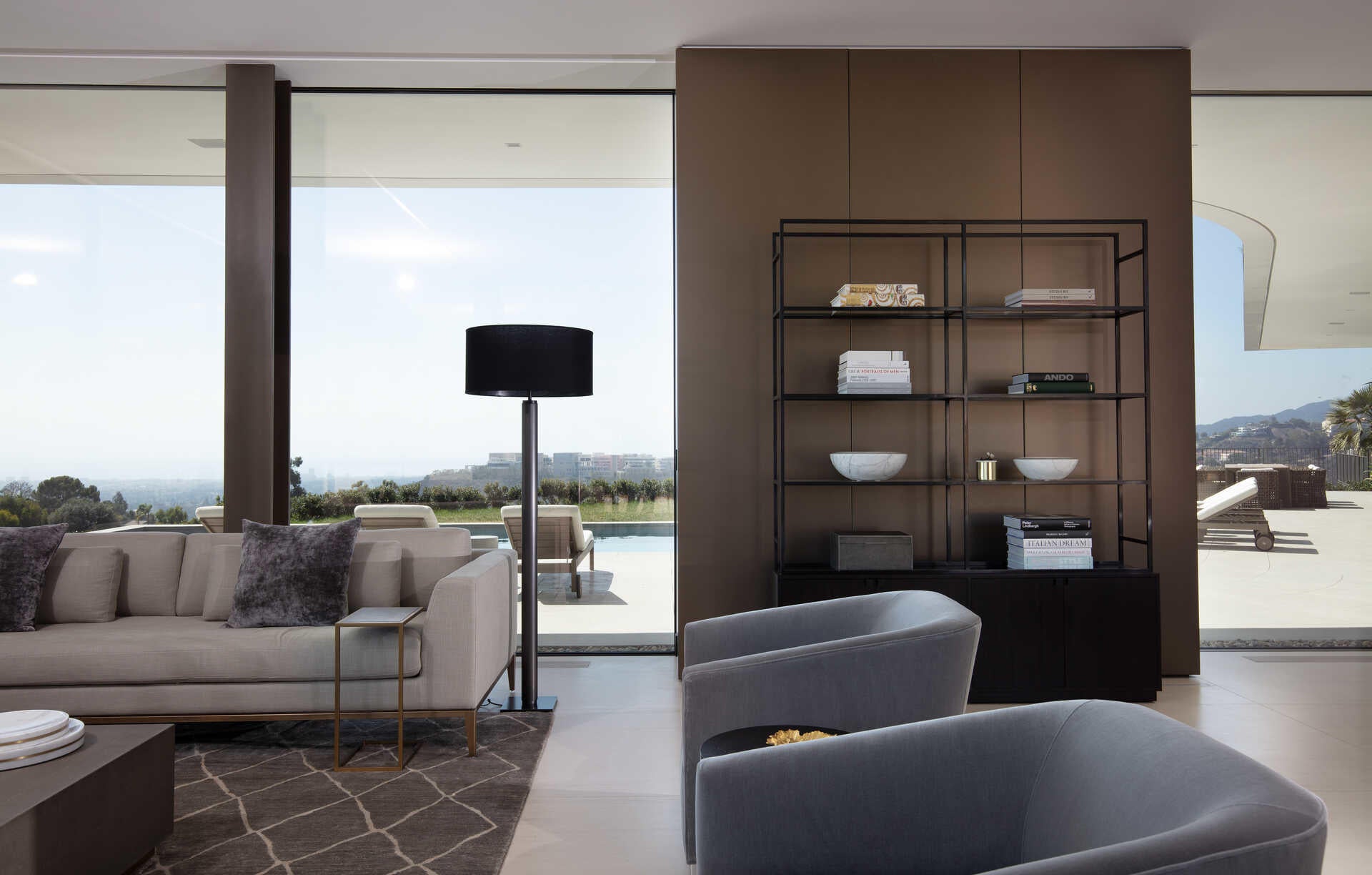 Although Beyoncé doesn't call the Orum House home, she does live in Bel Air. The "Break My Soul" singer and Jay-Z own a $90 million mega-mansion nearby. They share the home with their three children, Blue Ivy, 9, and 4-year-old twins Sir and Rumi. Blue Ivy holds the distinction of being the second-youngest person to ever win a Grammy Award, as she shared the Grammy for Best Music Video for "Brown Skin Girl" with her mom.
prev
next
The backyard has multiple pools and an incredible view of Los Angeles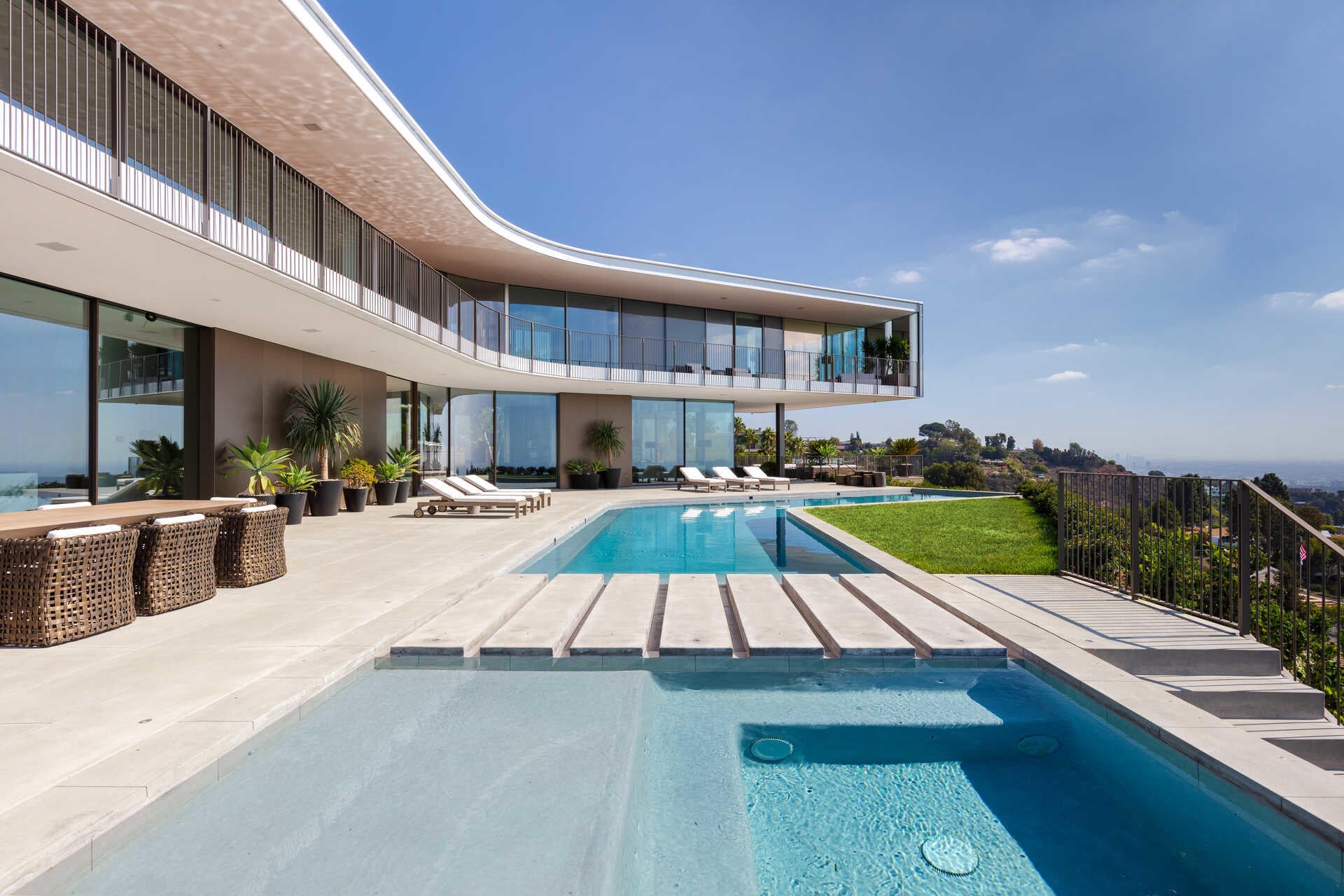 Beyonce's Tiffany & Co. commercial was directed by Emmanuel Adjei and is titled About Love. She became the first Black woman to wear the 128.54-carat Tiffany Diamond in the commercial. When Tiffany announced the partnership with Beyonce and Jay-Z, the company said it planned to donate $2 Million to Historically Black Colleges and Universities scholarship and internship programs.
prev
next
Spacious interiors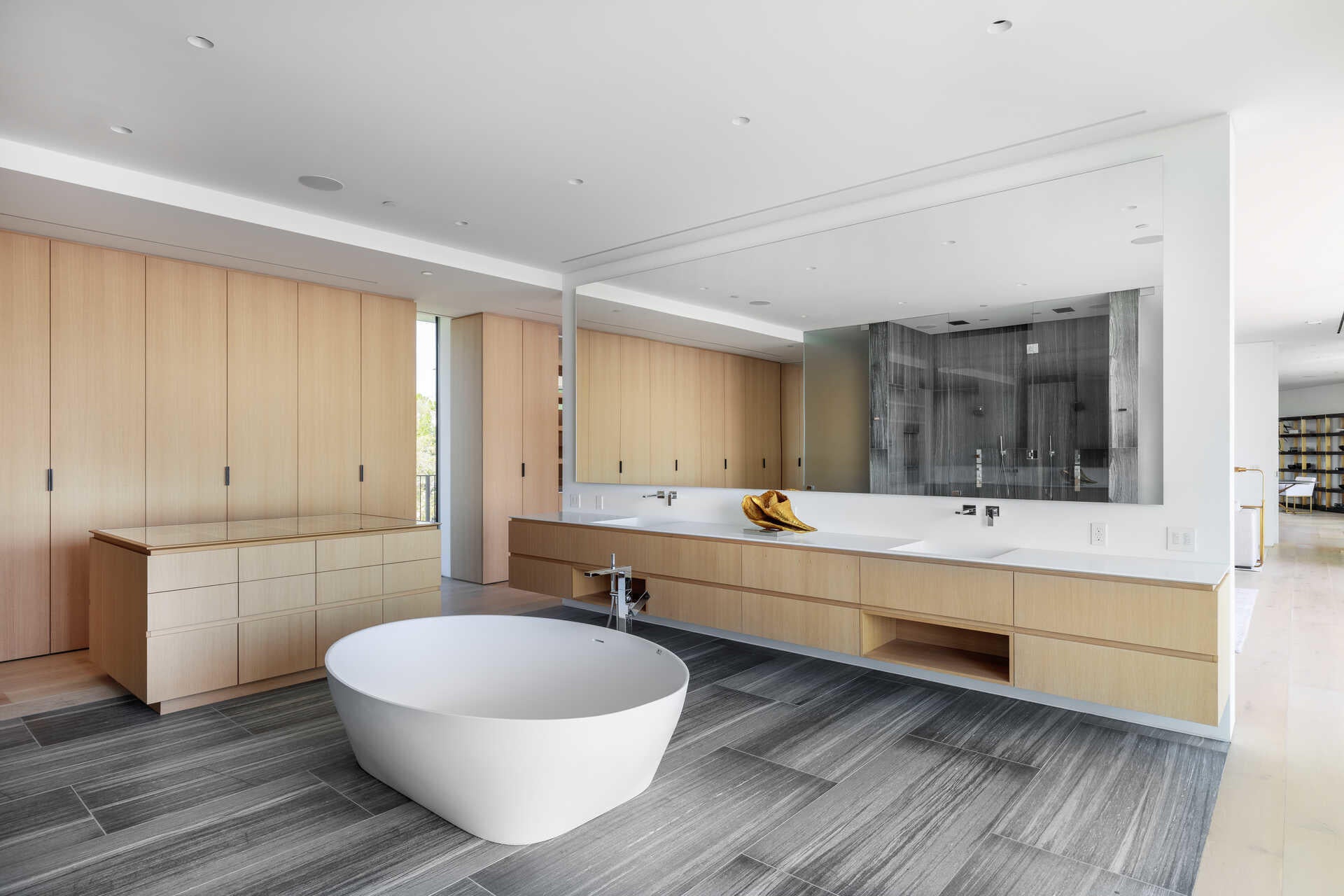 About Love was not without its critics. The video features the power couple posing near a painting by Jean-Michel Basquiat hanging in the Orum House. Those who knew Basquiat said the late artist would be shocked to see his work used in a commercial.
prev
next
Relax in multiple spas around the property
"The commercialization and commodification of Jean and his art at this point - it's really not what Jean was about," Alexis Adler, who lived with Basquiat in 1979 and 1980, told the Daily Beast. "Unfortunately, the museums came to Jean's art late, so most of his art is in private hands and people don't get to see that art except for the shows. Why show it as a prop to an ad?"
prev
next
Home movie theater with Dolby Atmos sound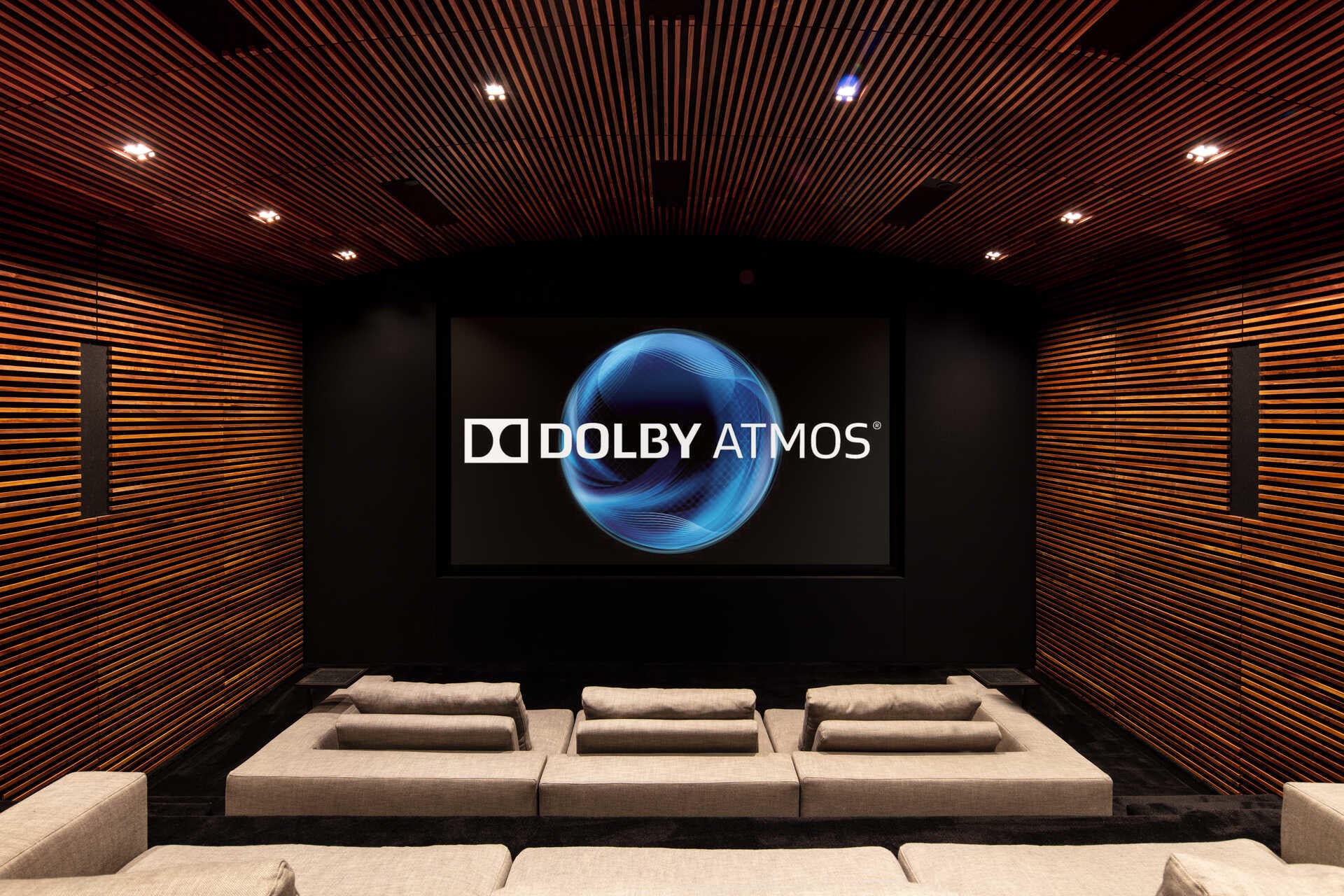 Tiffany & Co. defended including the painting, titled Equals Pi, noting that art was an important part of Jay-Z and Beyonce's love story. Tiffany executive Alexandre Arnault even speculated that Basquiat used blue as a nod to the Tiffany blue color.
prev
next
The courtyard provides amazing views at dusk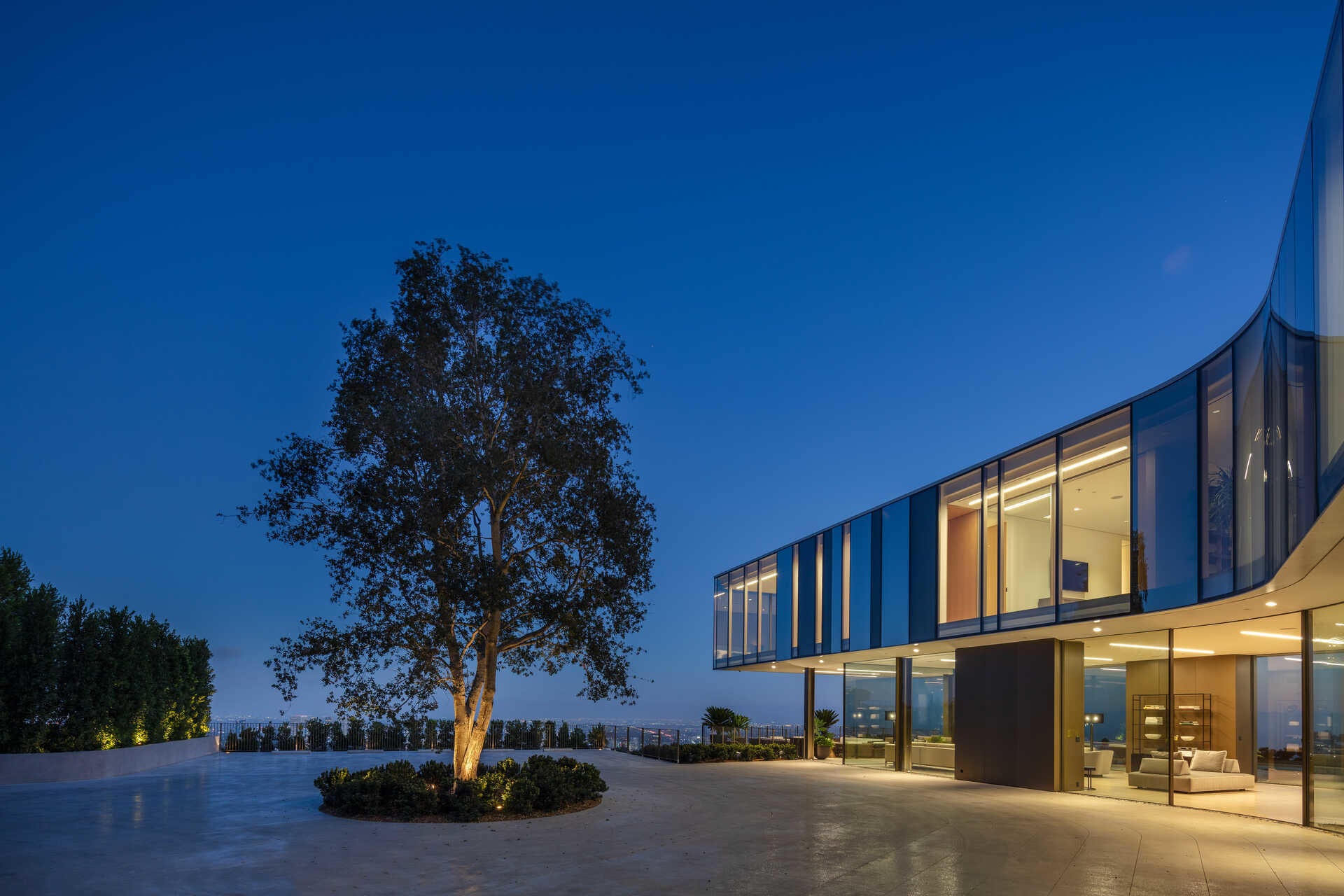 "We don't have any literature that says he made the painting for Tiffany," Arnault told WWD in August. "But we know a little bit about Basquiat. We know his family. We did an exhibition of his work at the Louis Vuitton Foundation a few years back. We know he loved New York, and that he loved luxury and he loved jewelry. My guess is that the [blue painting] is not by chance. The color is so specific that it has to be some kind of homage."
prev
0
comments