Peek Inside Johnny Depp and Amber Heard's Iconic Los Angeles Penthouse for $1.76M
The home where Johnny Depp and Amber Heard spent much of their brief marriage is currently up for sale. Listing agents for a Los Angeles penthouse say that the penthouse apartment they are selling was where the infamous couple "spent a good amount of their time" before their separation. In photos published by TopTenRealEstateDeals.com you can now tour it for yourself.
The penthouse apartment is at the top of the Eastern Columbia Building – one of the most historic buildings in Los Angeles — and has the rare distinction of being within walking distance of downtown. The apartment has a total of 1,780 square feet of living space, covering two floors of the building. It has one bedroom, two bathrooms and a long list of other amenities of its own, not to mention access to the building's shared spaces. It is currently on sale for $1.765 million.
Depp and Heard were married for just 15 months, and their split has become sensational global news since then. They each accused each other of abuse when they separated in 2016, but ultimately settled their divorce with amicable statements in court. However, Depp sued Heard for defamation in 2019, sparking a legal battle that has not slowed down since.
Fans have heard about Depp and Heard's divorce in graphic detail thanks to their recent televised trial, but now they can see some of those scenes for themselves. Scroll on for a tour of the couple's former L.A. home.
Exterior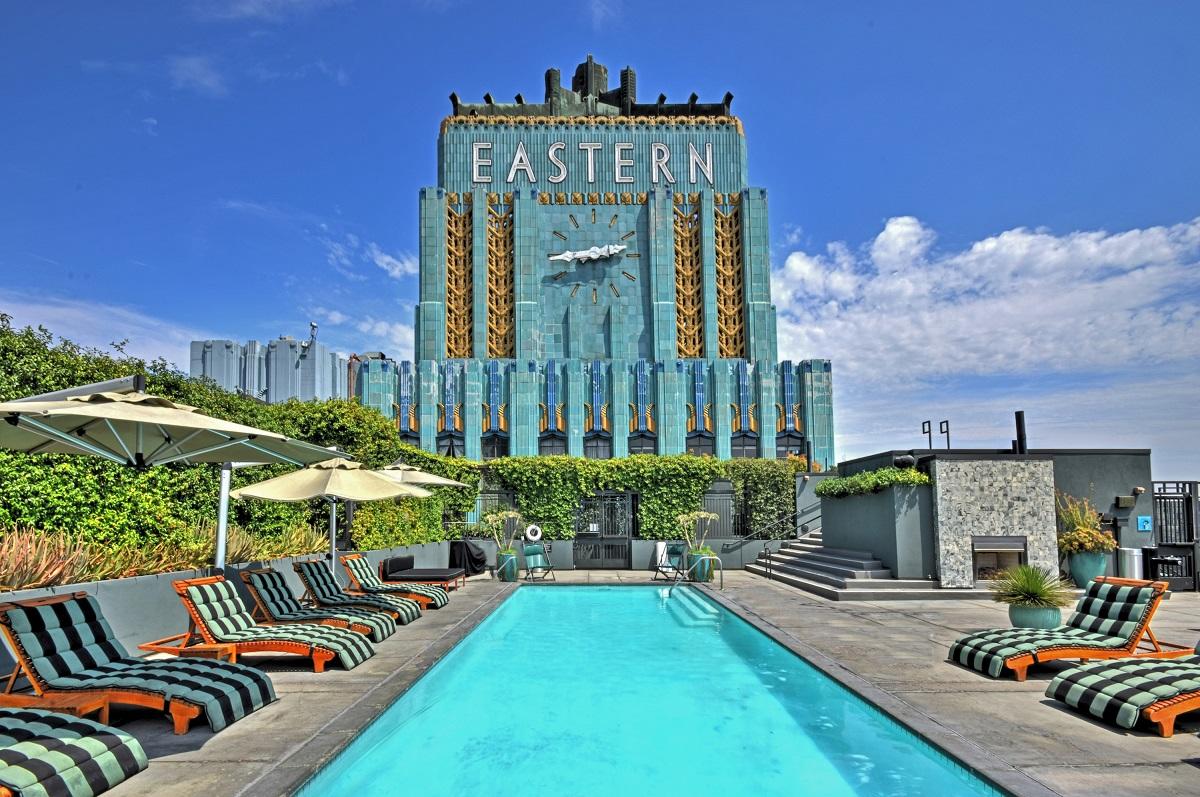 As noted above, this penthouse is in Downtown Los Angeles' Eastern Columbia Building. At one time, Depp reportedly owned five of the penthouse suites in this local landmark, though he only lived in one. The actor used them as guest houses for friends, family and colleagues when they were in the city. He sold all five of the properties after he and Heard got divorced for a total of $12.78 million.
prev
next
Entry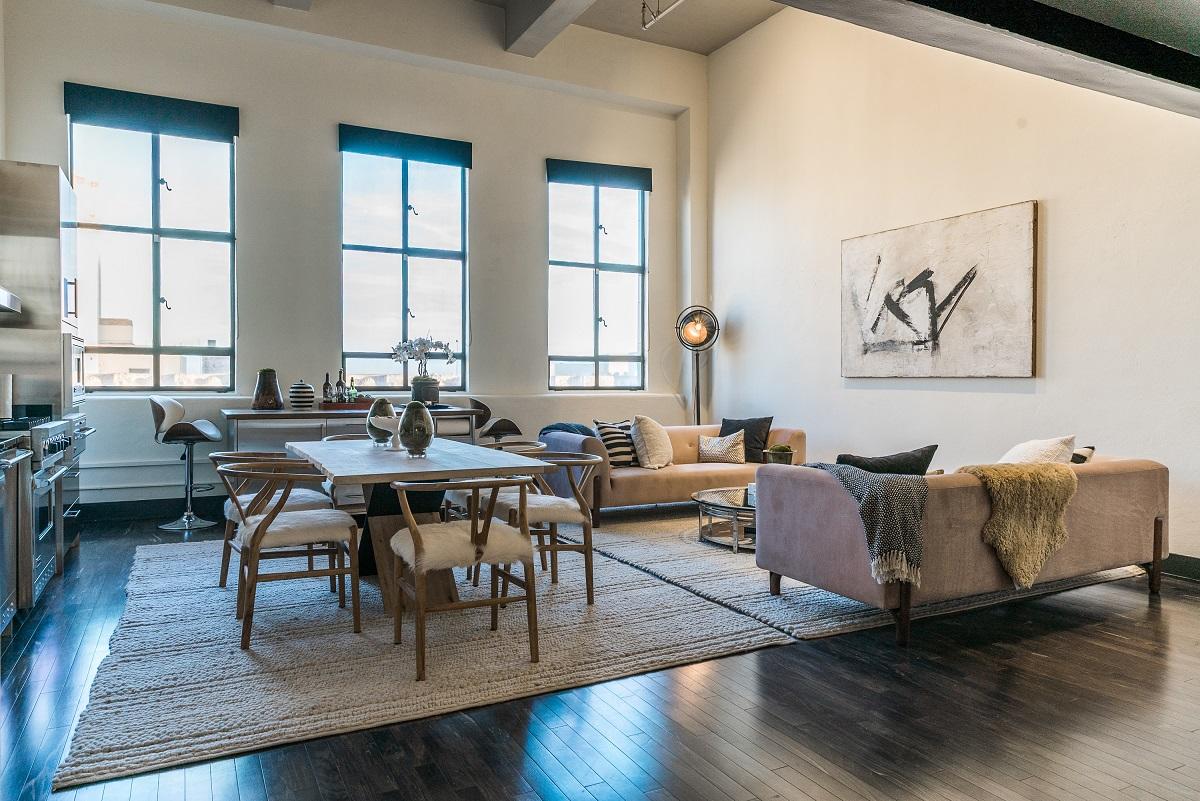 Like many other apartments in L.A.'s metropolitan areas, this apartment has an industrial aesthetic. It has massive ceilings with exposed beams and towering windows.
prev
next
Kitchen
Although the kitchen shares an open space with the living room, this apartment does not skimp on cooking surfaces. The appliances and cabinets are all matched metallic surfaces, and there is even a roll-away island to provide more counter space.
prev
next
Loft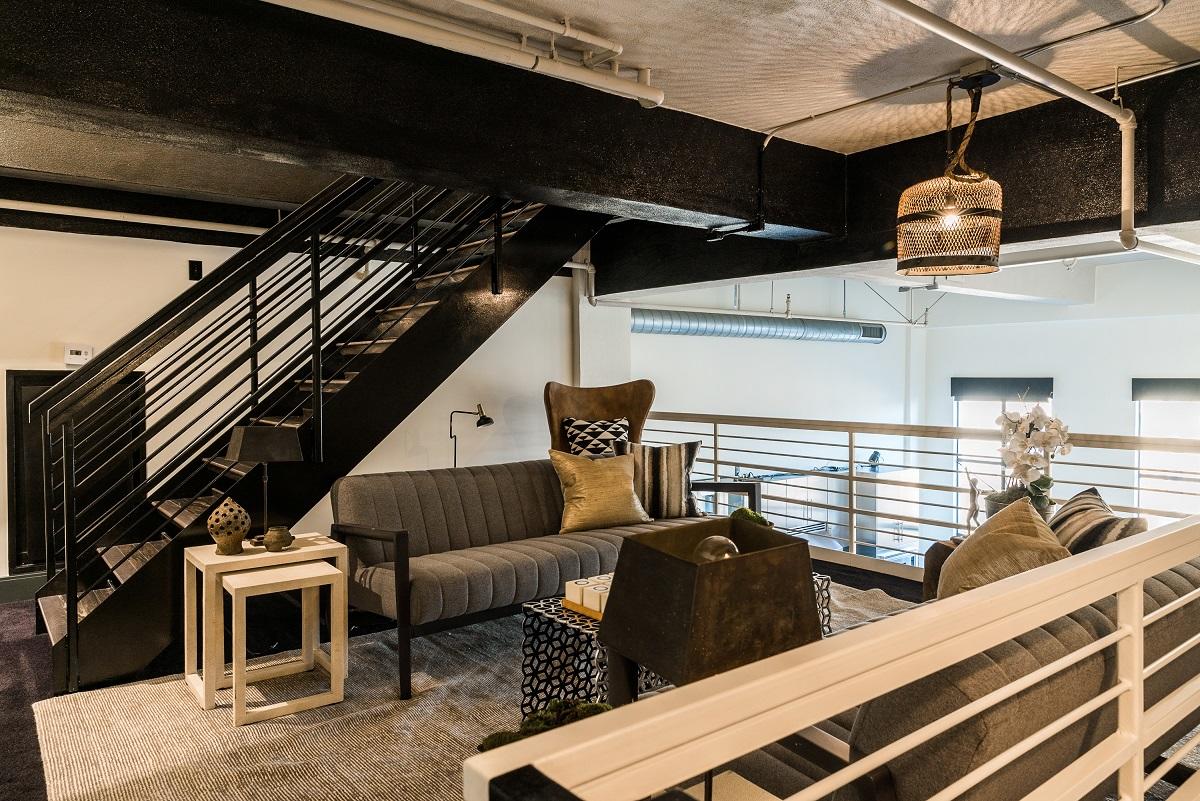 The penthouse has two floors, including a broad landing with another seating area. Here guests will get an even better view of the open design and unadorned utilities overhead.
prev
next
Bedroom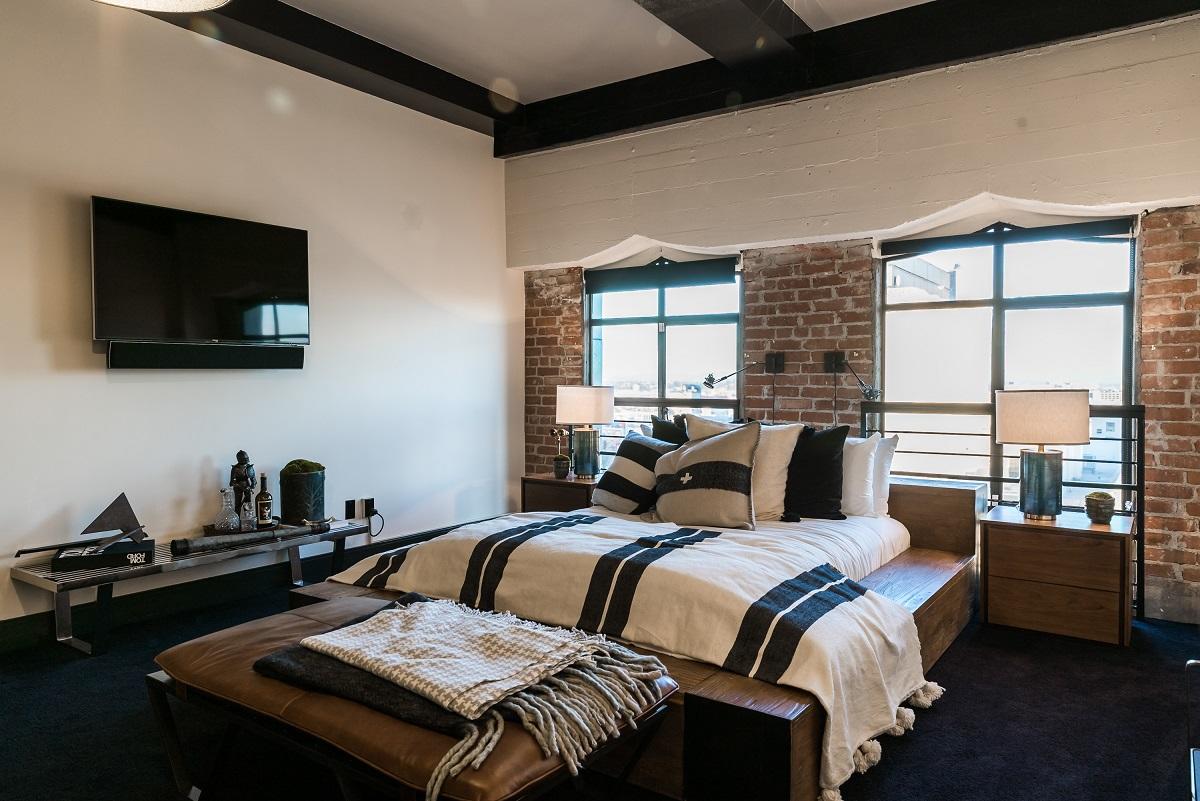 The home may be limited to one bedroom, but it is a bedroom worthy of royalty. The exposed brick has been accented with black and white paint and the floor is carpeted for greater comfort.
prev
next
Amenities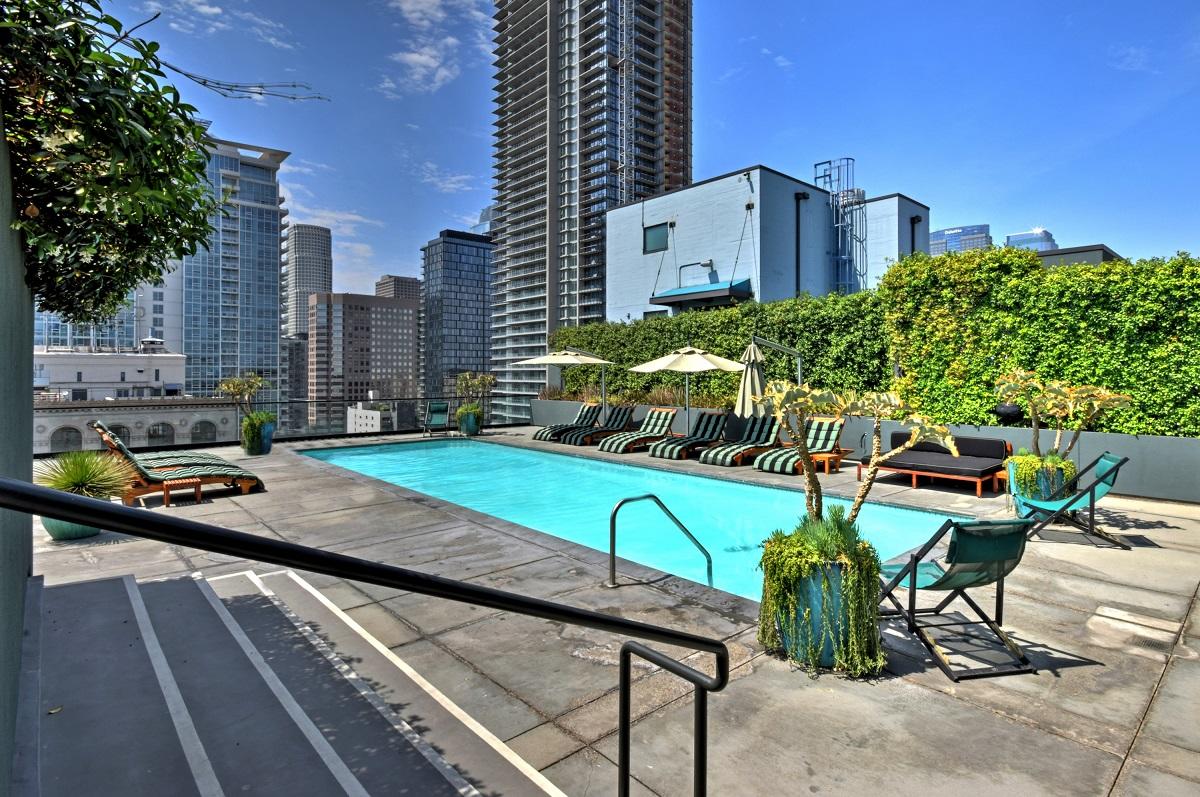 Finally, the penthouse also shares some amenities with the rest of the apartment building. Pictured here is a rooftop saltwater pool, but there is also a sundeck, zen garden, fitness studio and spa. At the time of this writing, Depp and Heard's former apartment is still on sale.
prev
0
comments