'The View': Whoopi Goldberg Has Some Strong Words for Oscars Haters
Whoopi Goldberg shared a surprisingly impassioned defense for the Oscars during Monday morning's episode of The View. While many dismiss the awards as merely famous people patting themselves on the back, Goldberg noted that it is a celebration of the "artistry" that goes into making movies. Goldberg is an Oscar winner herself, thanks to her supporting role in the 1990 hit Ghost.
"I just want to point out that the Oscars is a celebration of artistry celebrating artistry," Goldberg told viewers, via The Decider. "It's not actors patting themselves on the back, it's the art. Not everybody can do what actors do or what people who write music for movies or people who make the costumes. It's an art form."
Although the Oscars "don't always get it right," Goldberg noted that they are "heading in the right direction." She pointed to the emotional moments during Sunday night's show, particularly from acting winners Brendan Fraser, Jamie Lee Curtis, Michelle Yeoh, and Ke Huy Quan. Yeoh, Curtis, and Quan all starred in the Best Picture winner, Everything Everywhere All at Once.
"So the next time you hear somebody say, 'Oh, it's just a lot of rich people celebrating,' remember what you saw last night," Goldberg continued. "It wasn't a lot of rich people celebrating. It was a lot of actors who got to the pinnacle of where we feel we can go. That is a great thing."
'It's not actors patting themselves on the back. It's the art.'
The View co-host Sunny Hostin also pointed out that being a "working actor" does not guarantee fame or awards. "If you love what you do, it's really nice to be celebrated for it," Goldberg agreed. "But when you love what you do and you've never seen anyone in the room who looks like you, you kind of go, 'Well, aren't we good enough?' Well the answer is, 'Yeah, we are.'"
prev
next
'Rich person slams critics'
Rich person slams critics saying an event for rich people is for rich people

— spichael (@spichael) March 13, 2023
Goldberg did call out the Academy for failing to nominate Till in January. Goldberg was a producer on the acclaimed historical drama, which starred Danielle Deadwyler as Mamie Till, an activist and the mother of Emmit Till. Goldberg played Mamie's mother, Alma Carthan. "Unfortunately, my film Till was not nominated, but we do want to congratulate all the nominees because many of them have been here and it's wonderful to say congrats," Goldberg said on The View after the nominations were announced.
prev
next
'I've never been invited'
I've never been invited.

— Zathras Abides (@KevinMa45536831) March 13, 2023
The 95th Academy Awards were held on Sunday and saw Everything Everywhere All at Once win a staggering seven Oscars. The film was the most-awarded Best Picture since Slumdog Millionaire (2008) and the third movie to win three acting Oscars. The film's dominance meant that All Quiet on the Western Front and The Whale were the only two other movies to win multiple awards.
prev
next
'Whoopi nailed it!'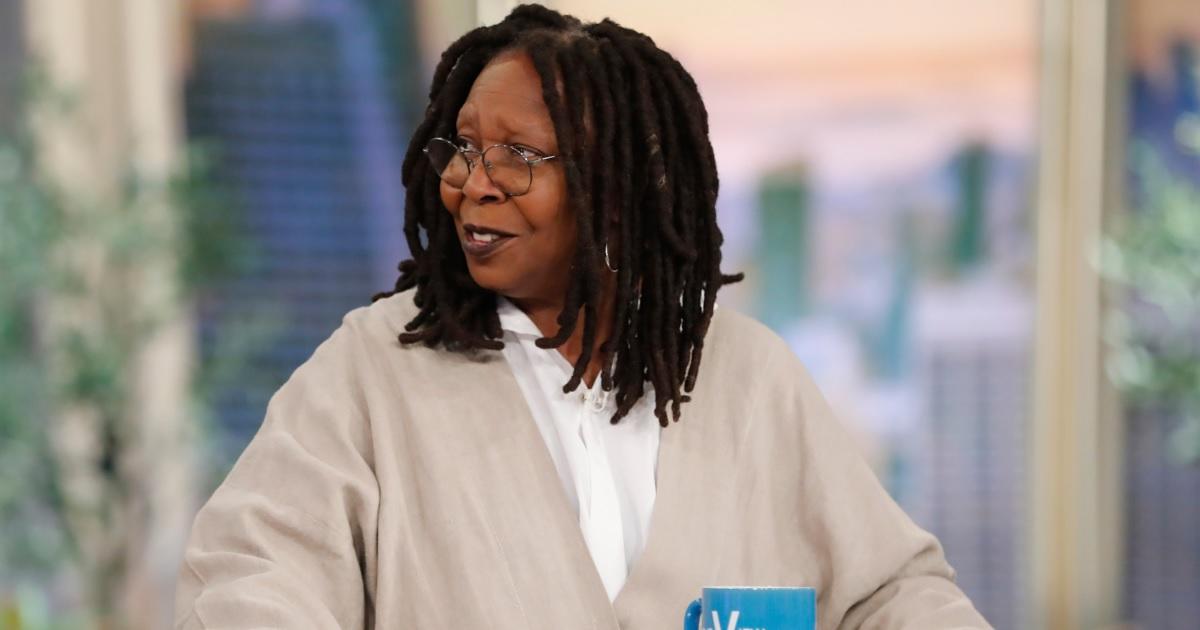 "[Whoopi] nailed it! It's too easy to criticize actors/actresses, Hollywood, and the entertainment industry, but it's a rare gift to be able to study and play a role in front of millions of viewers expecting to be transported, and engulfed into a story, a character outside of your own," one fan wrote on YouTube. "Often those credits that heat on Hollywood would be bored out of their minds. If they did not have movies, music, or television, to give them a moment of escape from the stresses of the mundane. Keep [in] perspective that, during the global pandemic, the entire world was relying on Hollywood to bring some joy to ourselves and our children. I don't know any mother that is it indebted to shows to keep her kids out of trouble and mom sane… This was a wonderful Oscar comeback!"
prev
next
'It's reasonable to argue that the event is catered to very rich and famous people'
Given that this year's gift bags for acting and directing nominees were each worth $126,000, I'd say it's reasonable to argue that the event is catered to very rich and famous people. https://t.co/XJlrs6TmUE

— Thomas Schumacher (@SchumacherTommy) March 13, 2023
prev
0
comments