'So Help Me Todd' Star Tristen J. Winger Explains How He's Connected to Lyle (Exclusive)
New episodes of So Help Me Todd return on Thursday, Mar. 2 after taking a nearly one-month hiatus. The show's popularity led to CBS renewing the series for a second season, and one reason for the show's success is Lyle, who is played by Tristen J. Winger. Lyle is an in-house investigator at Margaret's (Marcia Gay Harden) law firm and does everything by the book, which has led to some clashes with Margaret's son Todd (Skylar Astin). PopCulture.com spoke to Winger about the role, and he explained why he was connected to the character.
"I know who this person is," Winger exclusively told PopCulture. "I know, because of my previous work when I used to work in retail, just knowing the type of person who is by the book and it's like, 'Well, no, rules to rules.' I know who that person is, I know how annoying they can be. .... You follow the rules and these are the things you need to do to succeed. That's what Lyle has done his whole life. And that's partially what I've done a lot of my life until I realize some rules are meant to be broken. But I just love Lyle, and also, it's just so interesting to me that this is a CBS drama. I will actually want to say it's a comedy in drama sheep's clothing, basically. It's supposed to be a drama, but we're having a good time on the show. Our audience loves the comedy that's in our show. It's a lot of fun."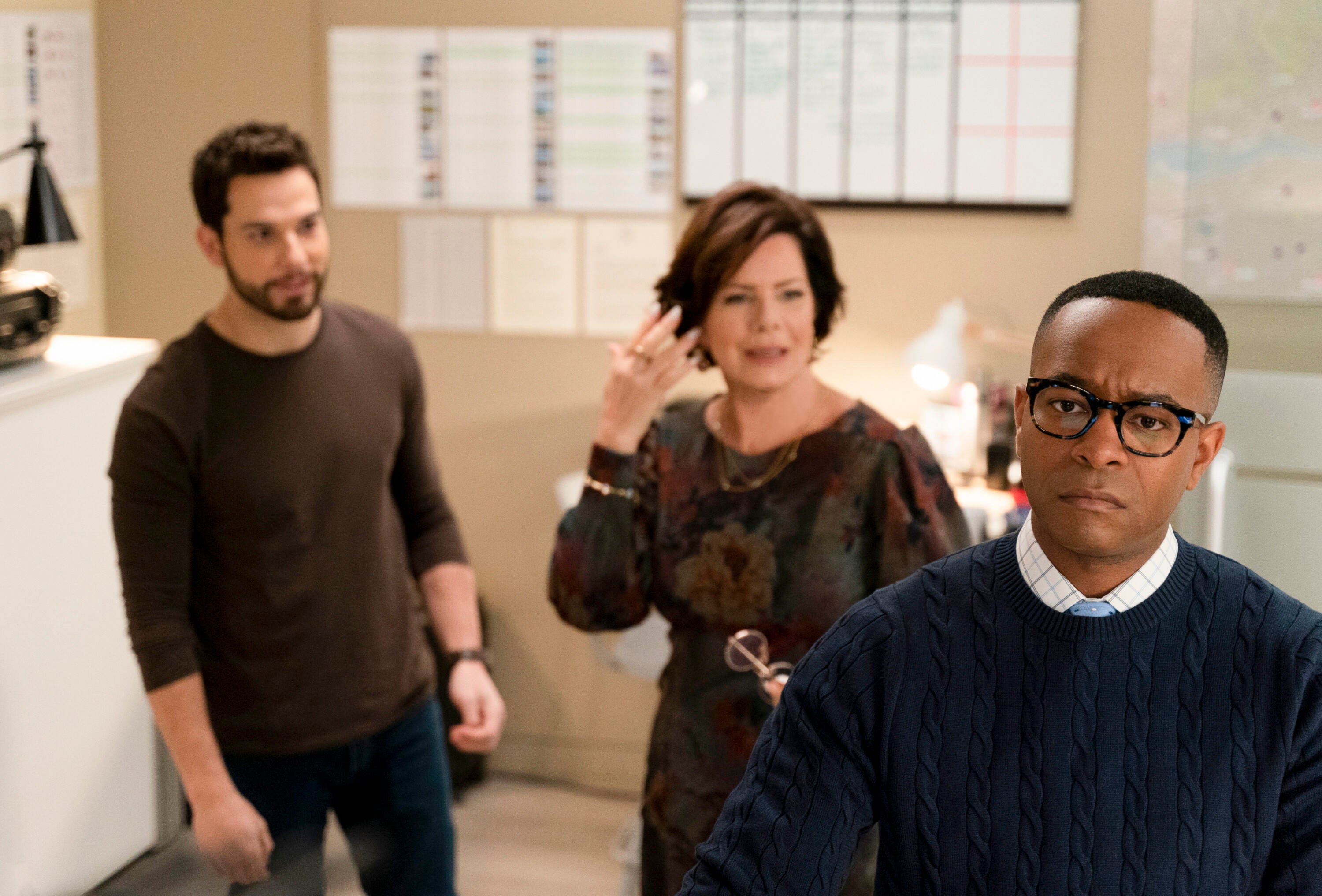 As the first season rolls on, Lyle does start to warm up to Todd a little. But Lyle can't forget what Todd did to get his private investigator license revoked due to some illegal activity in a previous case. "Lyle knows Todd's background," Winger explained. "Lyle is the type of investigator that the partners at the law firm go to investigate new employees before they hire them, right? And so Lyle has, quote, unquote, 'dirt' on everybody in the office, or background information on everybody in the office, including Margaret, who is Todd's mother. And so he knows everything that Todd did. So that's why when we first see Todd and Lyle on screen together, Lyle reads Todd like an old book. 'Oh yeah, I know you front to back. I know exactly who you are now that I know your name. Oh. Oh, you're Todd Wright? Oh, you couldn't be more wrong.'"
And while Lyle and Todd play rivals on-screen, Winger and Astin have a lot of fun behind the scenes. "It's been fun on set," Winger stated. "Skylar, as we all know him from Pitch Perfect, he's always singing on set. So there's always a melody happening, and we just get to have a good time together. We get to play it off of each other when the director tells us that we can have a free pass and improvise a little bit. That's always fun. I feel like we're always trying to make each other laugh whenever the opportunity comes up, just because it just makes everything more fun. I mean, the whole crew enjoys it when a surprise happens in the form of a great improvised butt-in or joke."
New episodes of So Help Me Todd air every Thursday at 9 p.m. ET on CBS.
0
comments