'Modern Family' Star Rico Rodriguez Is All Grown Up With Long Hair and a Beard
Rico Rodriguez isn't a little boy anymore. The 24-year-old Modern Family alum debuted a new look, proving he is all grown up while attending the premiere of Shazam! Fury of the Gods in LA on March 14. He donned long curly hair and debuted a beard for the event. Rodriguez dressed in a black and white letterman jacket, a pair of black jeans, and olive-toned sneakers. He accessorized with a pair of black-rim eyeglasses and a silver chain. The event was star-studded, with attendees including Helen Mirren, Leighton Meester and Adam Brody, and Meagan Good.
Rodriguez starred as Manny Delgado on the ABC comedy series for all 11 seasons. In an interview with E! News in 2019, he spoke about the show's impact on his career and personal life. Regarding his favorite moment from the show, he says it was meeting a football icon. "There's so many to choose from, but one in particular was when Peyton Manning guest starred on the show. Right when he was about to finish filming, he gave Ed, Sofia, and I a signed football. Me being a huge sports fan, I was freaking out!" he recalled.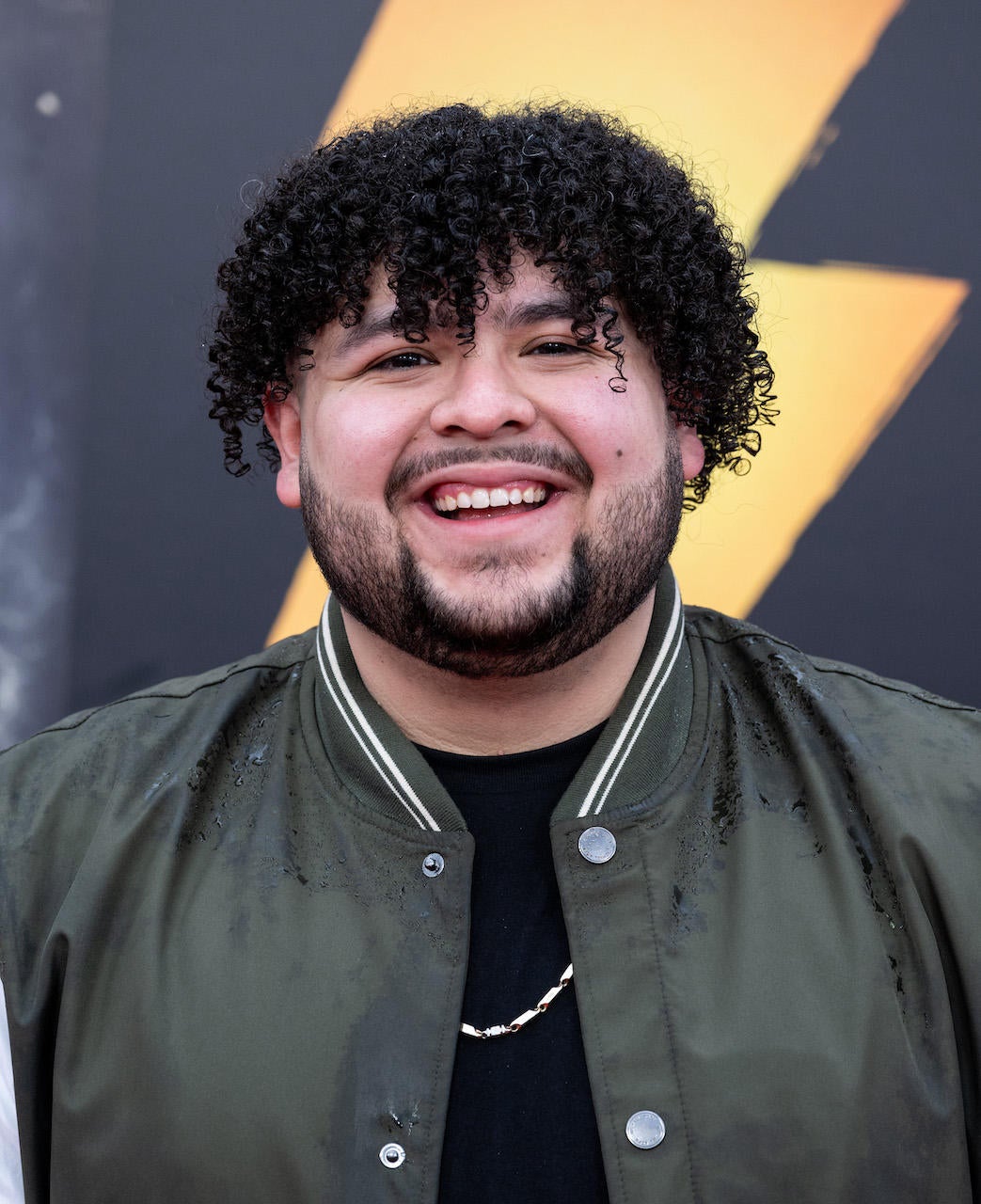 He was just barely 11 when the show premiered. But it became an instant hit. He says once he realized he had fans and couldn't go anywhere in public without being recognized is the moment he realized the show was a success.
"When fans started coming up to me saying they loved the show and related to the characters and how it brought their families together every Wednesday night to tune in. Also, when Steven Spielberg and President Barack Obama told me that they watched the show every week too," he explained.
During the show's run, he took home several major awards. Rodriguez won a Screen Actors Guild Award, a Teen Choice Award, a Young Artists Award, and an Image Award, to name a few.
0
comments