'Matlock' Reboot Starring Kathy Bates in the Works at CBS
CBS ordered a slate of new pilots on Tuesday, including a Matlock reboot starring Oscar-winner Kathy Bates in the title role. The original Matlock series was created by Dean Hargrove and starred the late Andy Griffith as the folksy defense attorney Ben Matlock. Although Matlock ended in 1995, the series remains popular thanks to reruns in syndication on Pluto TV and networks like MeTV and Hallmark Channel.
The new Matlock will star Bates as Madeline Matlock, who decides to rejoin the workforce at a prestigious law firm. She uses her "unassuming demeanor and wily tactics to win cases and expose corruption from within," according to CBS' official logline. The new show is "inspired" by the original Matlock, and it's unclear if the producers plan to connect Madeline to Griffith's character.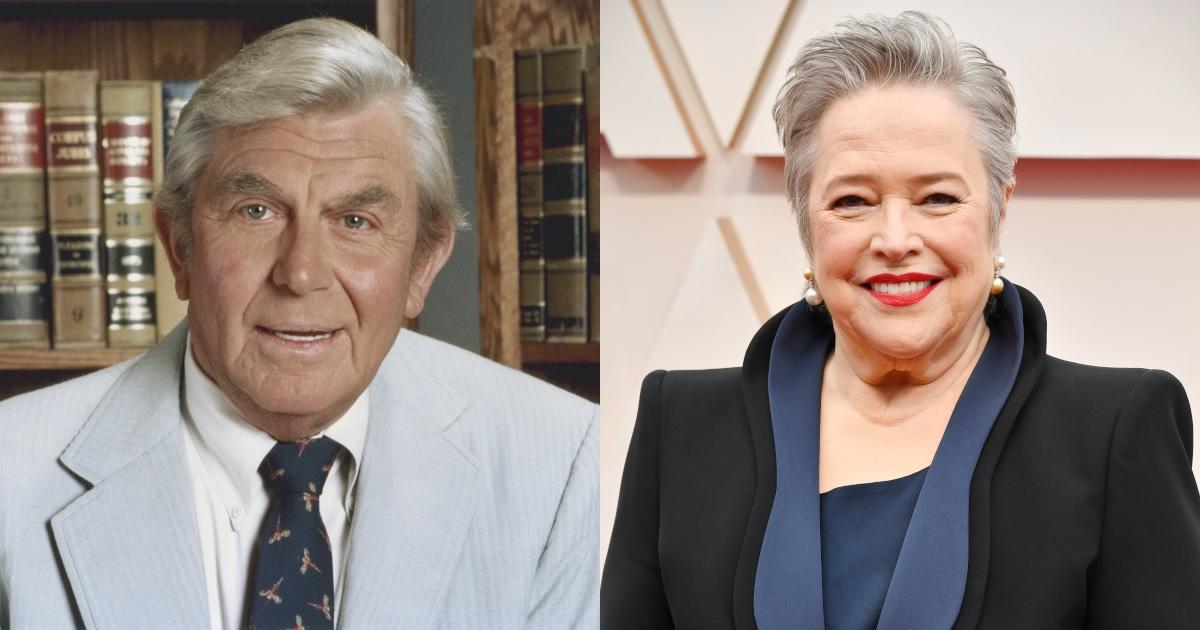 Bates will serve as the executive producer of the series. Jennifer Urman (Jane the Virgin), Joanna Klein (Good Sam), Eric Christian Olsen (NCIS: Los Angeles), and John Will also serve as executive producers. No other cast members have been announced.
The original Matlock ran for nine seasons on NBC from 1986 to 1992, then moved to ABC for its final three seasons. It is owned by Viacom Productions, so rights to the series belong to Paramount Global since the CBS and Viacom re-merger was completed, notes The Hollywood Reporter. CBS was also home to Jake and the Fatman (1987-1992), a series that centered on the Matlock characters James L. McShane (William Conrad) and Joe Penny (Paul Baron). Diagnosis: Murder (1993-2001), a spin-off from Jake and the Fatman, also aired on CBS.
Bates began her legendary career in the 1970s. In 1991, she won an Oscar for her chilling performance in the Stephen King-based movie Misery. Her other films include Fried Green Tomatoes, Titanic, The Waterboy, About Schmidt, Richard Jewell and The Blind Side. She has turned to television in recent years, with multiple roles in American Horror Story, and recurring parts in The Office and The Big Bang Theory. The short-lived NBC legal dramedy Harry's Law earned Bates two Emmy nominations.
CBS also ordered a second spinoff of The Good Wife from creators Robert and Michelle King. Elsbeth will star Carrie Preston as Elsbeth Tascioni, who takes her talents from Chicago to New York. Preston introduced the character during the first season of The Good Wife and appeared in two episodes of the Paramount+ spinoff The Good Fight. In 2013, she won the Emmy for Primetime Emmy Award for Outstanding Guest Actress in a Drama Series.
0
comments