'Mayans M.C.' Favorite Appeared on 'Law & Order: SVU' This Week
Law & Order: Special Victims Unit returned after a week off on Feb. 16 with the special episode "Dutch Tears." It introduced former Mayans M.C. Richard Cabral as an ex-convict who had a connection to Odafin Tutuola (Ice-T) and a horrific experience while in prison. The case ruined what should have been a celebratory night for Fin.
The episode started with Fin receiving the Harlem Heart Award to honor his service in the NYPD after escaping his own difficult childhood in Harlem. Capt. Olivia Benson (Mariska Hargitay), A.D.A.Sonny Carisi (Peter Scanavino), and Det. Terry Bruno (Kevin Kane) were all there to see him accept the award. Benson later helped a woozy Fin get home. He imagined going to sleep right after he finished opening that pickle jar, but Ivan "Dutch" Hernandez had other plans.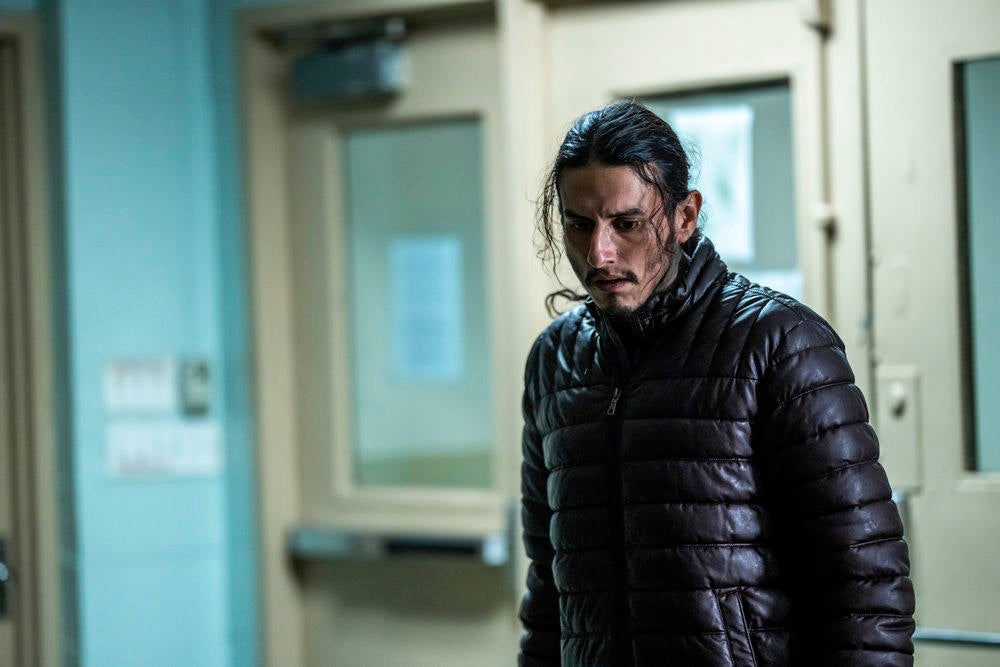 Hernandez was waiting for Fin at his home, gun drawn. He just got out of prison after 23 years behind bars for selling drugs in a school zone. During his time in prison, Hernandez held a grudge against Fin, blaming him for the terrible things that happened to him. How was this case connected to SVU though? During his first days in prison, Hernandez was raped by another inmate who was let into his cell by a correctional officer. After learning that Fin went from narcotics to SVU, Hernandez believed Fin could help him seek justice once he was released.
Fin called up Bruno, who helped him work the case overnight. Since the correctional officer was now a captain, Benson had to be brought in as well and Carisi had to help get them an arrest warrant. Through their detective work, they discovered that Capt. Pete Ryan (Mark Borkowski) was the correctional officer who let "Cream Cheese" (Marc Basil) into the cell to sexually assault Hernandez. After closing the case, Fin arranged a meeting between Hernandez and his daughter, whom he only met once before. The episode ended with Hernandez and his daughter ready to build a relationship they never had.
Cabral, 38, is best known for playing Johnny 'Coco' Cruz in the first four seasons of FX's Sons of Anarchy spin-off Mayans M.C. He also earned an Emmy nomination for Oustanding Supporting Actor in a Limited Series or Movie for American Crime in 2015. He played different parts in all three seasons of American Crime. His first work in the Dick Wolf universe came in 2013 when he appeared as an inmate in the Chicago Fire episode "A Hell of a Ride."
The next new SVU episode, "King of the Moon," airs on Thursday, Feb. 23 at 9 p.m. ET on NBC. Law & Order airs Thursdays at 8 p.m. ET, while Law & Order: Organized Crime airs at 10 p.m. ET. All three shows are streaming on Peacock.
0
comments