Kevin Frazier Talks Working on CBS Show 'Super Bowl Greatest Commercials' (Exclusive)
The Super Bowl is only a few days away, which means fans are getting ready to see some memorable commercials. For the 22nd year, CBS will take a look at some of the most memorable ads in Super Bowl Greatest Commercials: Battle of the Decades. PopCulture.com spoke exclusively to Entertainment Tonight host Kevin Frazier who will provide sideline commentary on the show with The Talk co-host Akbar Gbaja-Biamila.
"What we're going to do is we're going to figure out which decade had the best Super Bowl commercials," Frazier exclusively told PopCulture. "Think about it. Throughout time there have been great commercials, but if you group them by decade, you see a trend. The early ones with John Madden and Mean Joe Greene in the Coca-Cola ad. You jump to the '90s and superstars and supermodels, Cindy Crawford in the Pepsi ad, Michael Jordan, Larry Bird."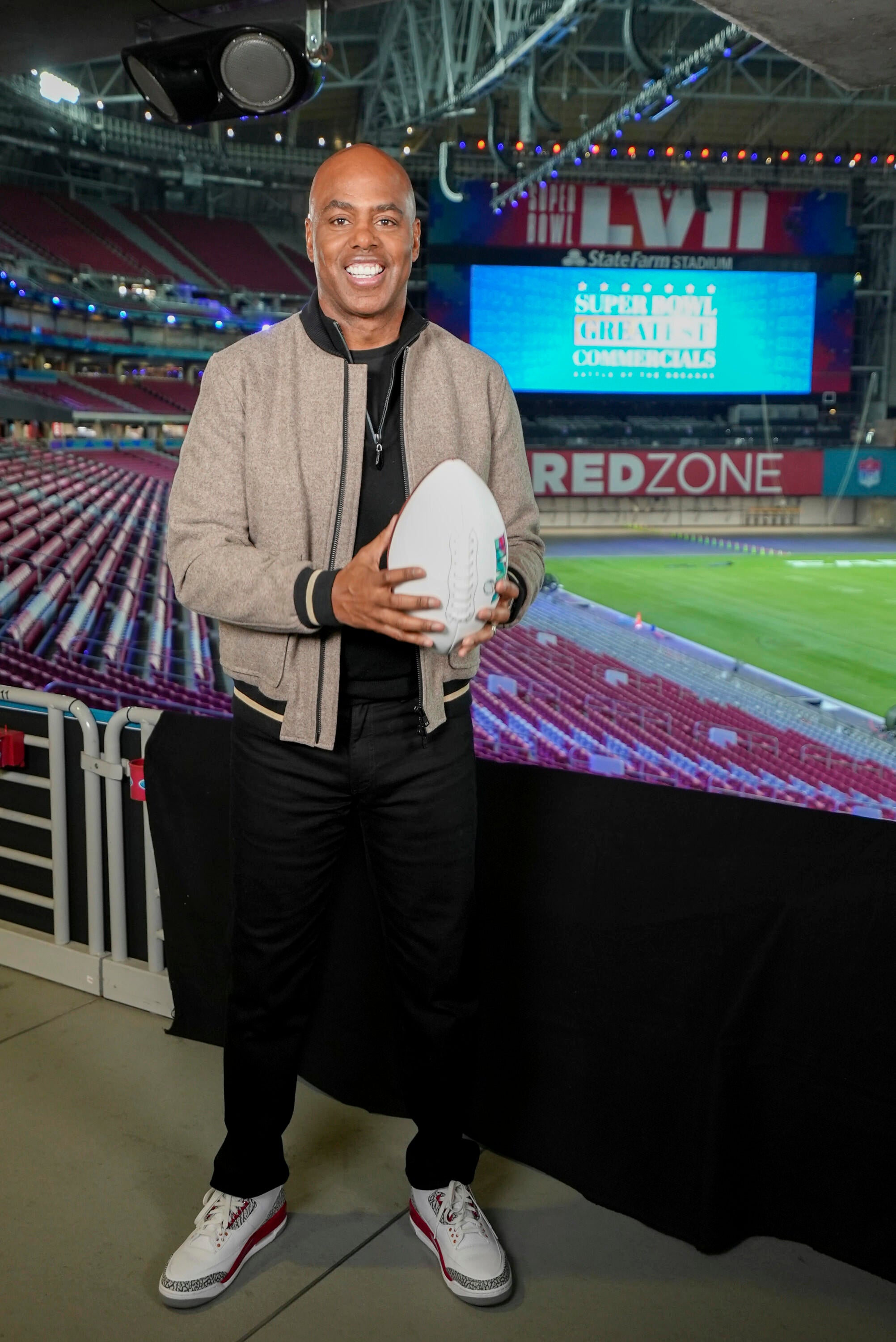 Frazier continued: "You jump to the 2000s, it's animals, the Clydesdales and other things. The 2010s, you get the user-submitted ads from Doritos. So there's always a trend. You see all these different ads over time, but which decade had the best? That's what we're going to figure out. We'll take you on a walk down memory lane, and you will get to relive some of the greatest commercials ever. And then there'll be a QR code at the end of the show that you can scan on screen and you can vote, because who knows better than the people who've sat at home and watched all these commercials? We all watched the Super Bowl. We all know these ads."
CBS Sports NFL analyst Boomer Esiason and NCIS: Los Angeles star Daniela Ruah will host the show and spotlight their all-time favorite commercials in each decade before selecting their individual picks for the greatest Super Bowl commercial in the last four decades. Then fans watching at home will crown the winner chosen from the top two finalists in the live vote, which will be revealed at the end of the show.
Frazier will also have an exclusive interview with former NFL tight end Rob Gronkowski who is attempting a field goal during the Super Bowl for a live FanDuel commercial. When asked if Gronwkowski can make the kick, Frazier had a simple answer.
"He better," Frazier stated. "Here's what people don't understand. The dude is a professional athlete, and there is a difference between a normal human being and a professional athlete. A guy like Gronk who is just... loves to have fun, you have to assume that there were points where he wandered over to the kickers and is like, 'Dude, I can kick as far as you can. Let's go.' So I'm expecting him to make it. The shame if he doesn't will live with him forever. Folks will never let him live it down. So I'm betting that Gronk will do it. He's coming in confident, he's coming in with that Gronk swag. I hope he makes it because he'll never live it down if he doesn't." Super Bowl Greatest Commercials: Battle of the Decades will air on Wednesday, Feb. 8, at 8 p.m. ET on CBS and Paramount+.
0
comments