Dennis Franz Speaks out on 'NYPD Blue' Co-Star's Death
NYPD Blue star Dennis Franz issued a rare public statement on Tuesday after the death of Austin Majors. The former child actor played Franz's onscreen son, Theo Sipowicz. Majors died on Feb. 11 while staying at a homeless shelter in Los Angeles, TMZ reported. He was 27.
"I was so shocked and saddened to hear of Austin's passing. Austin was always such a joy to have on the set, he brought smiles and happiness to everyone," Franz, 78, said in a statement to Entertainment Tonight. "Some of my favorite scenes during the 12 years of NYPD Blue are with 'Sipowicz' and 'Theo.' "Every day that Austin worked I would greet him with a special song, 'It's Austin Majors Day' sung to the tune of 'Howdy Doody Time.'"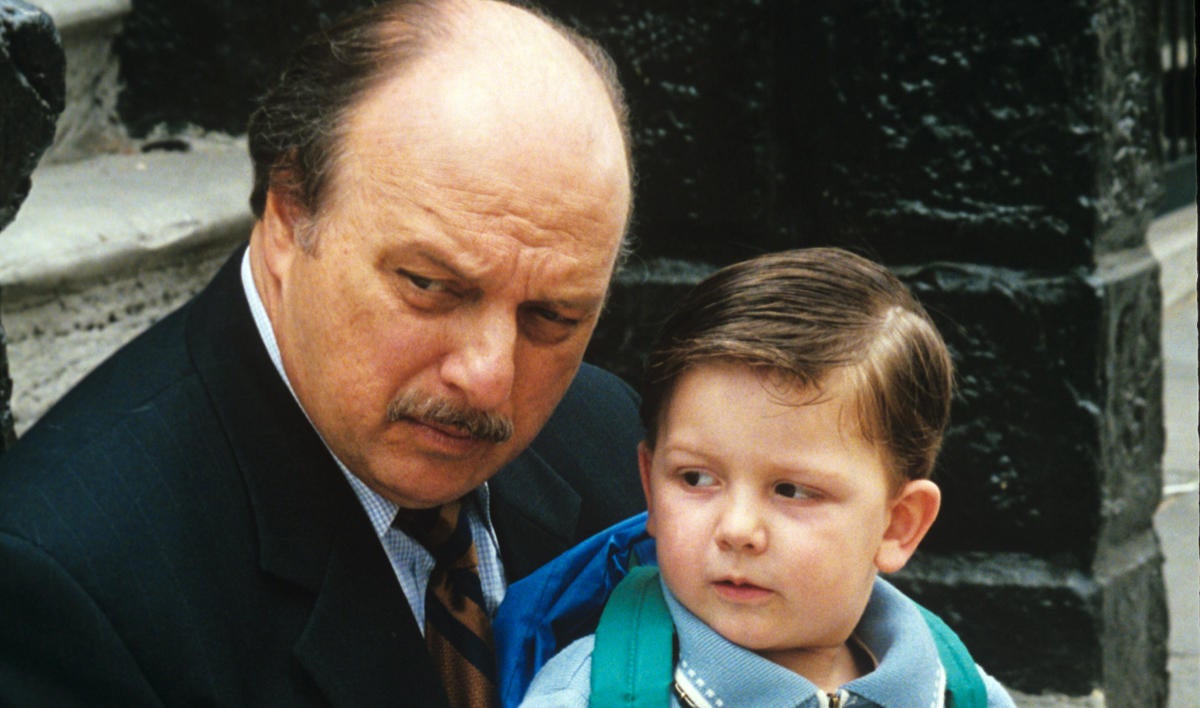 Franz said that he did not stay in touch with Majors, but offered condolences to Majors' family. "Although we haven't stayed in touch since the show ended in 2005, I will always remember him fondly," Franz said. "My love and condolences to his family."
No foul play is suspected in Majors' death, but sources told TMZ he may have "ingested a fatal amount of fentanyl." An autopsy was completed on Monday and the final toxicology results will be released later. Majors' family remembered him as a "loving, artistic, brilliant, and kind human being."
"Austin took great joy and pride in his acting career. He was an active Eagle Scout and graduated Salutatorian in High School. He went on to graduate from USC's School of Cinematic Arts with a passion of directing and music producing," his family said in a statement to TMZ. "Austin's younger sister, Kali, says her fondest memories with Austin were growing up on set with him, volunteering at events with Kids With a Cause, and backpacking together. Austin was the kind of son, brother, grandson, and nephew that made us proud and we will miss him deeply forever."
Franz starred in all 12 seasons of NYPD Blue, which ran on ABC from 1993 to 2005. Audiences saw Majors grow up onscreen, as he played Andy Sipowicz's son from 1999 to 2004, appearing in 28 episodes. Majors also starred in an episode of NCIS and the 2007 TV movie An Accidental Christmas. His final acting credit came in 2009 when he starred in an episode of How I Met Your Mother.
After NYPD Blue ended, Franz retired from acting. He made his most recent public appearance at the 2016 Primetime Emmys when he reunited with Jimmy Smits. All 12 seasons of NYPD Blue are streaming in full on Hulu.
0
comments