'Ted Lasso' Star Brett Goldstein Talks 'Tragic Thing' About Roy and Nate in Season 3 (Exclusive)
Ted Lasso Season 3 is now streaming on Apple TV+, and AFC Richmond looks different. Now that Nate (Nick Mohammed) is the manager at West Ham United, Roy Kent (Brett Goldstein) has to fill the void as an assistant coach. PopCulture.com attended the Ted Lasso global virtual press conference ahead of Season 3 and asked Goldstein about the pressure Roy feels of taking over for Nate, who left AFC Richmond abruptly.
"I always think the tragic thing about Roy and Nate is that Roy always loved Nate and didn't notice anything, didn't notice that Nate was jealous of Roy or was always feeling usurped by him," Kent said during the press conference. "Roy was, if you watch season two, I'm always putting my hand on him, I love him. And then, so this has happened, it's like, 'Oh s—, now I've got to read f—ing scouting reports.' So there's that pressure for Roy."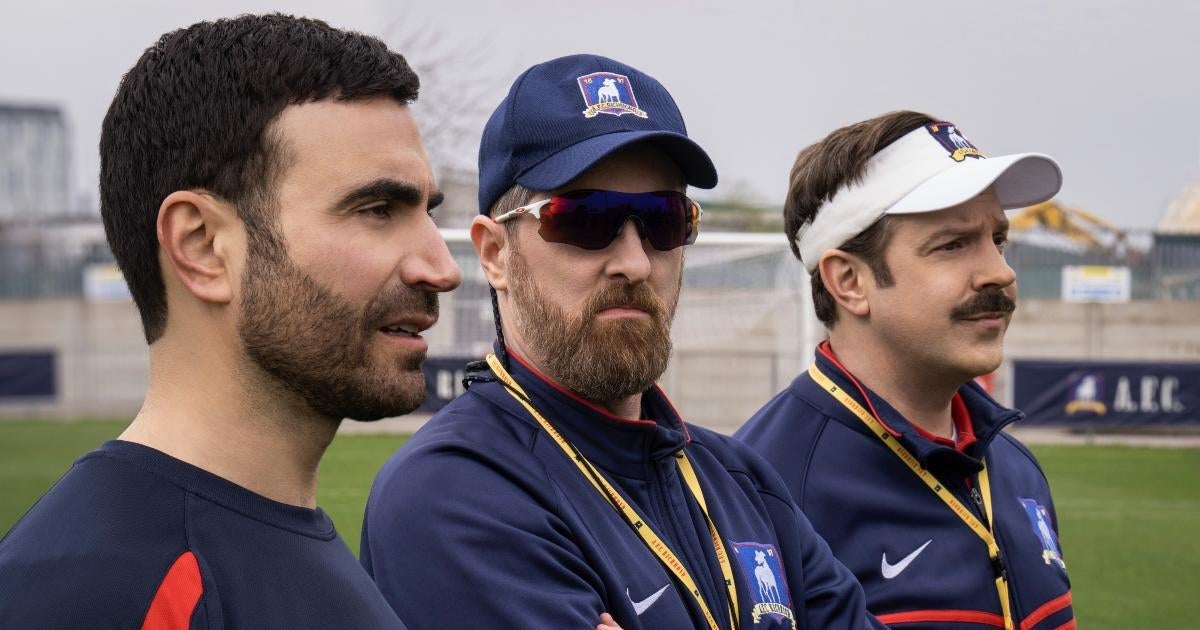 Season 2 was a turning point for Nate as he felt the frustration of not being respected by Ted, Roy or his AFC Richmond teammates. Now, Nate is the manager of West Ham United who is projected to do big things in the Premier League. And with AFC Richmond back in the Premier League, the match between the two squads will be huge for many reasons.
But is Nate really the villain for Season 3? "I kind of approached it with him not being too headstrong about what he'd done, and I guess trying to play each scene with something at the back of my mind saying, 'Well, maybe you've not doing the right thing,' whether he's redeemed or not, that's not really for me to say," Mohammed said during the press conference. "But it's in terms of, I remember trying to approach certainly the earlier episodes with just him not really knowing whether he'd made the right decision or not and trying to play both ways.
Season 3 of Ted Lasso will feature 12 episodes, and the final episode will air on May 31. There has been speculation about these episodes being the final ones for the series, but nothing has been made official as of this writing.
0
comments