'Ted Lasso' Season 3: AFC Richmond Suffers Big Loss and Bigger Gain in Episode 2
[Ted Lasso Season 3 Episode 2 spoilers ahead.] AFC Richmond suffers a big loss but a bigger gain which will impact the team going forward. Episode 2 of the Apple TV+ series Ted Lasso Season 3 is an emotional one as the team learns that Roy (Brett Goldstein) and Keeley (Juno Temple) broke up. Of course, Roy doesn't say anything, but Issac (Kola Bokinni) can tell after seeing Roy and Keeley talking. Isaac tells Jamie (Phil Dunster) which leads to him talking to Roy. At first, Jamie thought that Keeley broke up with Roy. However, Roy lets Jamie know it was him that broke up with her.
As that is going on, AFC Richmond is looking to make a big splash with a major addition to the team. At the beginning of the episode, Leslie (Jeremy Swift) lets everyone know that soccer superstar Zava (Maximilian Osinski) is leaving Juventus and wants to play in the Premier League. Rebecca (Hannah Waddingham) decides to have a meeting with Zava to see if he wants to play with AFC Richmond.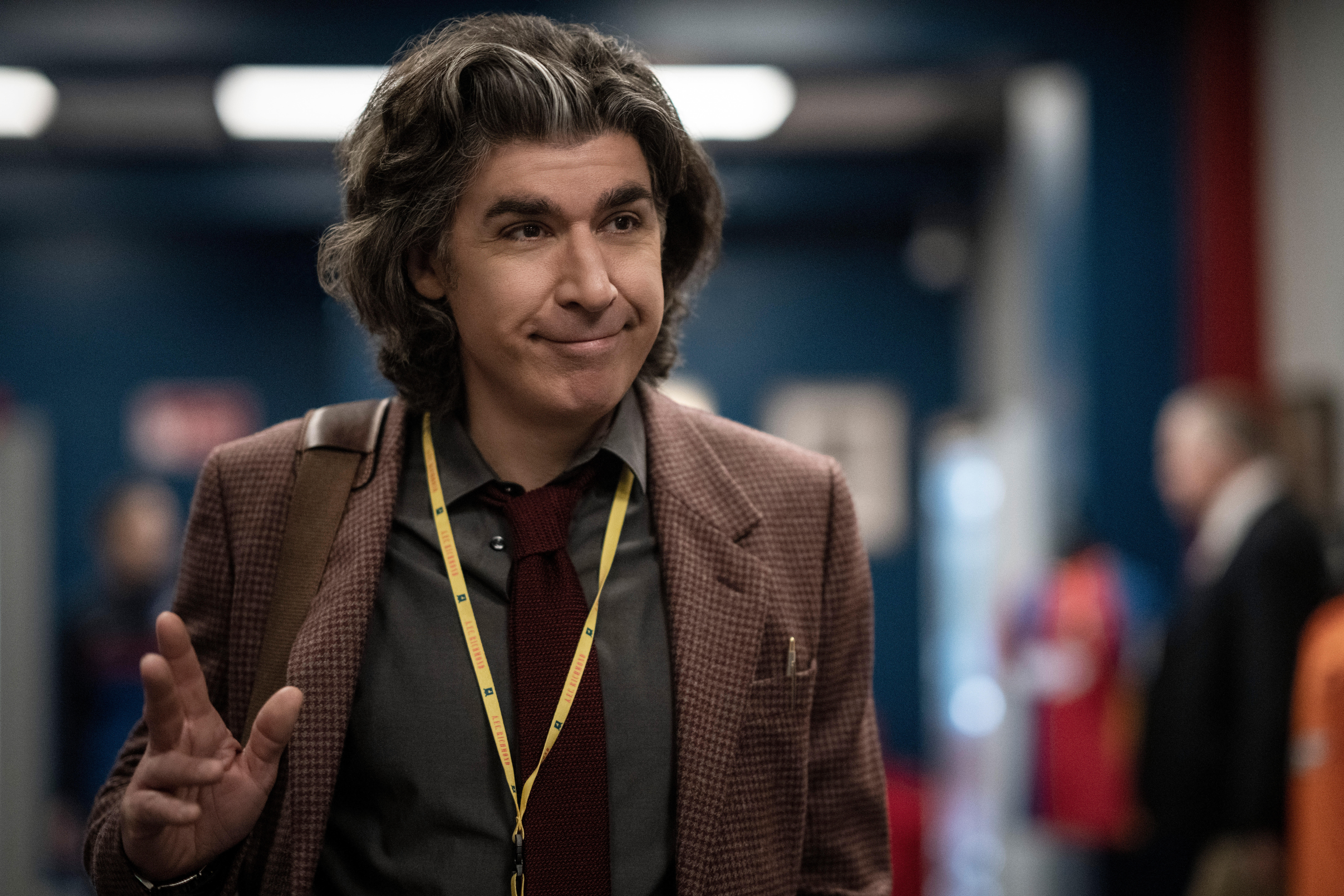 Trent Crimm (James Lance) is there to witness all of this because he wants to follow the team all season for a book he's writing. Rebecca, Leslie and Keeley don't want him to do it, but Ted (Jason Sudeikis) agrees. Ted tells the team about Trent and Zava accidentally because he notices the team is arguing about something. But the players were upset because Roy and Keeley broke up. As Roy enters the locking room, the players attempt to console him, but Roy brushes them off and lets him know that he broke up with Keeley. Everyone is shocked, including Ted, who faints when he learns the news.
Before AFC Richmond takes on Chelsea, Rebecca learns that Zava doesn't want to meet with AFC Richmond. And when Zava says that he wants to sign with Chelsea, Rebecca gets more upset because she knows Rupert (Anthony Head) will do everything he can to get him to play for West Ham United. Zava attends the Chelsea vs. AFC Richmond match as he's planning to sign with Chelsea when the match is over. Rebecca runs into Zava and Rupert and realizes he is going to sign with West Ham. She then finds Zava in the bathroom and scolds him for signing with a team that is already talented. Rebecca says he can sign anywhere but chose the team that was "big" and "shiny" and will win even if he isn't on the team. Zava attends the Chelsea press conference and lets everyone know that he will join AFC Richmond, which surprises everyone.
This is all good material for Trent. But he's dealing with an issue with the players as Roy told them not to talk when Trent is around him. Ted tells Roy to fix the issue he has with Trent, and that leads to Roy talking the Trent about an article he wrote about him when he was 17 years old. Roy didn't like Trent calling him "overrated" and his Premiere League debut being a "disappointment." Trent apologized to Roy, who accepts and tells the team that they can talk around him now.
And a new character is introduced as Keeley's friend Shandy (Ambreen Razia) joins her public relations firm. It will be interesting to see Shandy working with the players as she used to be married to one before divorcing him.
0
comments