Prime Video Renews Sci-Fi Series for Season 2
Amazon's Prime Video had some good news for Chloe Grace Moretz fans on Thursday. The streamer renewed her science fiction series The Peripheral for a second season. The series is based on the best-selling 2014 novel by William Gibson.
"We are thrilled to continue the journey into Season Two and delve deeper into the incredible world that Gibson created," Lisa Joy and Jonathan Nolan of Kilter Films said in a statement to Deadline. "On behalf of Scott Smith, Vincenzo Natali, and the entire team, we're grateful to our partners at Amazon and, most of all, to the fans." Joy and Nolan created HBO's Westworld and serve as executive producers on The Peripheral.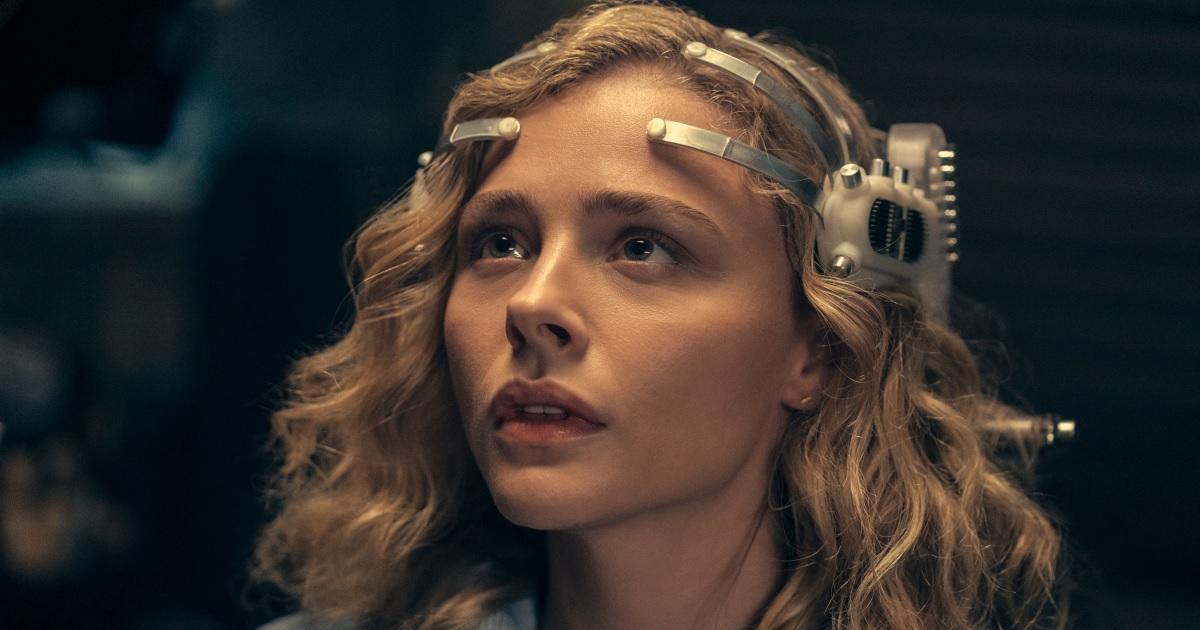 The series stars Moretz as Flynne Fisher, who lives with her Marine veteran brother Burton (Jack Reynor) and their dying mother in the Blue Ridge Mountains in 2023. As their mother's health deteriorates, the brother and sister duo earn money by playing simulations known as "Sims" for high-paying customers. Things go awry when Burton is offered to beta test a new Sim at a dangerous future research institute in London, but it is Flynne controlling the Sim instead of her brother.
The Peripheral was created by Scott B. Smith (A Simple Plan, The Ruins) and directed by Vincenzo Natali and Alrick Riley. The first eight episodes were released between December and October 2022. The rest of the main cast includes Gary Carr, JJ Field, T'Nia Miller, Louis Herthum, Katie Leung, Melinda Page Hamilton, and Chris Joy. Kilter Films, Copperheart Entertainment, Amazon Studios, and Warner Bros. Television are the studios behind the series.
"William's mind-bending story in partnership with the brilliant minds of Scott and Jonathan and Lisa, produced an unforgettable journey for our global audience and we are thrilled with how they embraced the series," Vernon Sanders, head of global television at Amazon Studios, said Thursday. "We look forward to extending our partnership with Warner Bros. and Kilter Films as this uniquely ambitious series continues to unfold."
Last week, Prime Video renewed Chris Pratt's The Terminal List for a second season. It will be based on Jack Carr's novel True Believer. The series stars Pratt as James Reece, a Navy SEAL who questions his memories of an ambush he survived while serving overseas. Taylor Kitsch stars as Ben Edwards, who will be the focus of an untitled prequel series.
0
comments