TCM's Alicia Malone Highlights Unsung Films in 2023 TCM Classic Film Festival Lineup (Exclusive)
Alicia Malone's expertise in film history has made her a beloved host at Turner Classic Movies since she joined the network. Her love of the movies is infectious, and she'll get to share that love with hundreds of fans at the 2023 TCM Classic Film Festival next week. The Australian native will present several rarities throughout the event, including one that hasn't been seen in decades. In an exclusive interview with PopCulture.com, Malone previewed some of her favorite movies on the schedule and the ever-changing definition of "classic film."
The festival begins on Thursday, April 13 with a special screening of the John Wayne-starring Western Rio Bravo, and ends on Sunday, April 16. Each year has a theme, and for 2023 it is "You Ain't Seen Nothing Yet: Celebrating Film Legacies." It ties into this year's schedule, packed with Warner Bros. classics to celebrate the studio's 100th anniversary, and shows how Hollywood's past is still embedded in its present. Historian Donald Bogle will also receive the Robert Osborne Award to honor his tireless work in highlighting the films and legacy of Black performers and filmmakers. The festival also features in-person introductions from Hollywood stars who love these movies as much as film fans.
Aside from her work on TCM, Malone is the author of Backwards and in Heels and The Female Gaze, which center on the impact women have had on film history. Malone brought up one of her favorite female filmmakers in our discussion, Dorothy Arzner, who made the classic Dance Girl Dance. Arzner was the only female director working in Hollywood during the 1930s and made some unforgettable classics that more people should see.
Which of this year's movies are you most excited to see an audience discover for the first time?

Alicia Malone: Oh, I think it's Play It as It Lays because this is a film from 1972. It's the adaptation of the Joan Didion novel, and it's one that has become what they call a 'missing movie.' It's a film whose rights have been very complicated over time, and it could be very hard to screen. So it's not available currently on any streaming service. I think you can watch a terrible version on YouTube, but I don't recommend it. Instead, go to the TCM Film Festival because there, you'll get to see it on the big screen. And I'll be also hosting that film and talking to Allison Anders and Peter Riegert who are part of a group called Missing Movies, who aim to try to reclaim some of these old movies that have been lost as we've gone on with various technologies. So I'm excited about that one.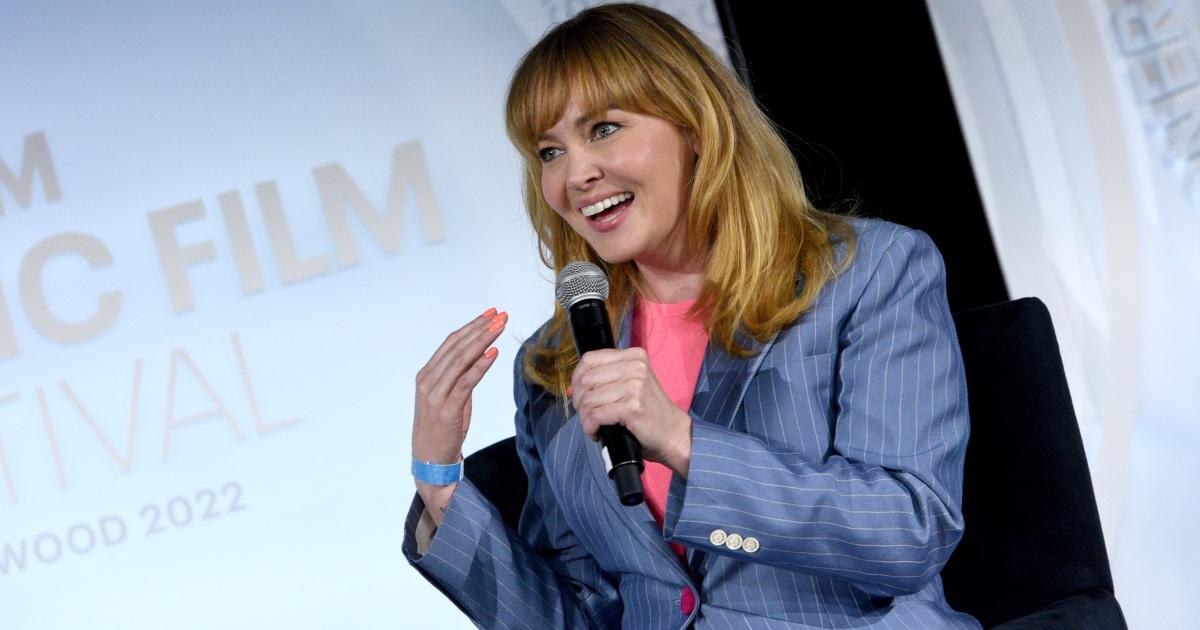 Peter Riegert was added to that recently, and I was wondering what his connection to that would be because I know he's not in it. I know he's going to be at Crossing Delancey, which I honestly can't wait to see on a big screen.

Alicia Malone: That's one of my favorite movies, so I'm excited to meet the Pickle Man, Peter Riegert. But he's also on the advisory council of this organization, Missing Movies. He'll be able to speak to the work that they're doing to not only find rights to missing movies but also change future laws to protect independent filmmakers. It's really interesting.

That's one of the things I love about the festival a lot is that you guys have a lot of movies where it might be the only chance we'll get to see them on a big screen.

Alicia Malone: Exactly. And we always play great pre-Code movies that you don't get to see anywhere else at any other festival. There's one that I've never seen called The Wiser Sex from 1932 with Claudette Colbert. I love pre-Code films because they're always surprising for 1930s films. They can be very racy and they can also offer female characters very independent roles. And it sounds like that's the case here. So that's one that I'll be trying to sneak off to see. [It is] also fun to see those kinds of fast and funny films with a crowd like TCM viewers because they really get into it.

I know you said in the past, in other interviews I've read, that movies are constantly evolving, or at least the conversations about them are. Has meeting so many fans at these festivals changed how you've personally seen certain movies?

Alicia Malone: Yeah, absolutely. I mean, one thing I love about the film festival is that you get to experience these films with an audience who will clap for the most obscure character actor. These are very film-savvy audiences who know all about the movie, so that gives you another challenge as a host to try to bring something unique to the introductions, seeing how they usually know everything. But they're such special fans who are really into particular niches. So, every time I go to the film festival, it makes me discover more about the films and makes me want to learn even more about movies.
I also love seeing the changing audience at the film festival. People think, "Well, TCM, it's just going to be a lot of old white people." But that's really changing. We're seeing younger people, different demographics, and lots of a bigger variety, the diverse crowd at the film festival starting to emerge over the years. That's exciting to see younger people claim classic films. We need them for the future generation.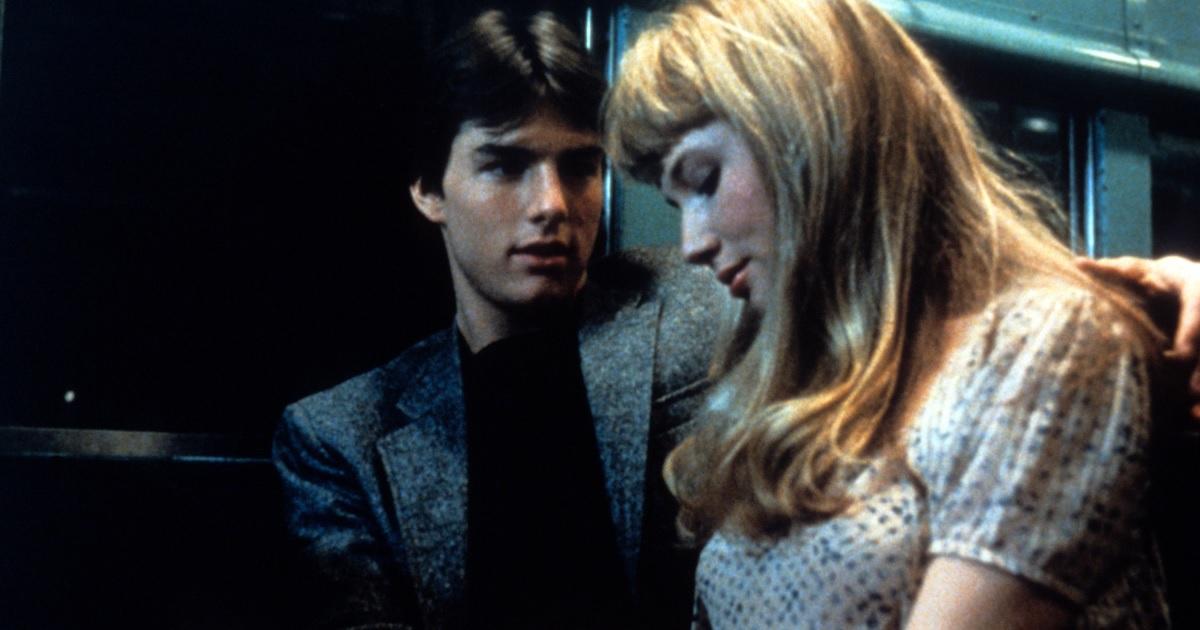 What's also evolving is the definition of a classic movie. This year, you've got There's Something About Mary and the Ocean's Eleven remake.

Alicia Malone: I know. It makes me feel old to think that Risky Business is 40 years old and we're playing that as an anniversary screening.

For me it's like There's Something About Mary, I mean... Whoa! That's 25 years old.

Alicia Malone: I know. We used to think of classic films as just like 1930s, 1940s, and 1950s movies. But now that you think about it, it's been 30 years since the '90s, and 40 years since the '80s. So we can start including those films in our definition of classic, which does evolve over time because it also can mean timeless movies. And you could say that There's Something About Mary, I mean, as much as some of it is very dated when you re-watch it through modern eyes, there are iconic moments that will be forever part of cinema history in that film.

This year there are a lot of current Hollywood stars joining the lineup like Kate Flannery is going to be there for Strike Up The Band, and Dana Delany is going to introduce Ball of Fire. Is it surprising to TCM, as they're putting together the festival, that so many current stars are willing to talk about these movies and be as excited about it as we are?

Alicia Malone: Yeah, it's exciting. We've got John Hawkes is coming to introduce Shadow of a Doubt. I think that's always been the tricky part of the festival because we play films that feature stars that no longer are with us, how do we keep presenting them in a new way? Something that's always remarkable about TCM is the kinds of people, the kinds of big names that come out and tell us, "Oh, I watch TCM all the time." Or, "TCM's on in my kitchen nonstop." Scorsese plays it wherever he goes, and stays at hotels that have TCM.
So we're always discovering these actors and filmmakers who are currently working today that are big fans, not only of the channel but of the films themselves. So our talent team will look at all our fans and all our friends in the industry, and go out to them and say, "These are the films that we're playing this year," and see if any of them spark an interest. If Dana Delany says, "Oh, I want to talk about Ball of Fire," then we allow her to do that. And I think it just gives a new perspective to the film that we haven't heard before.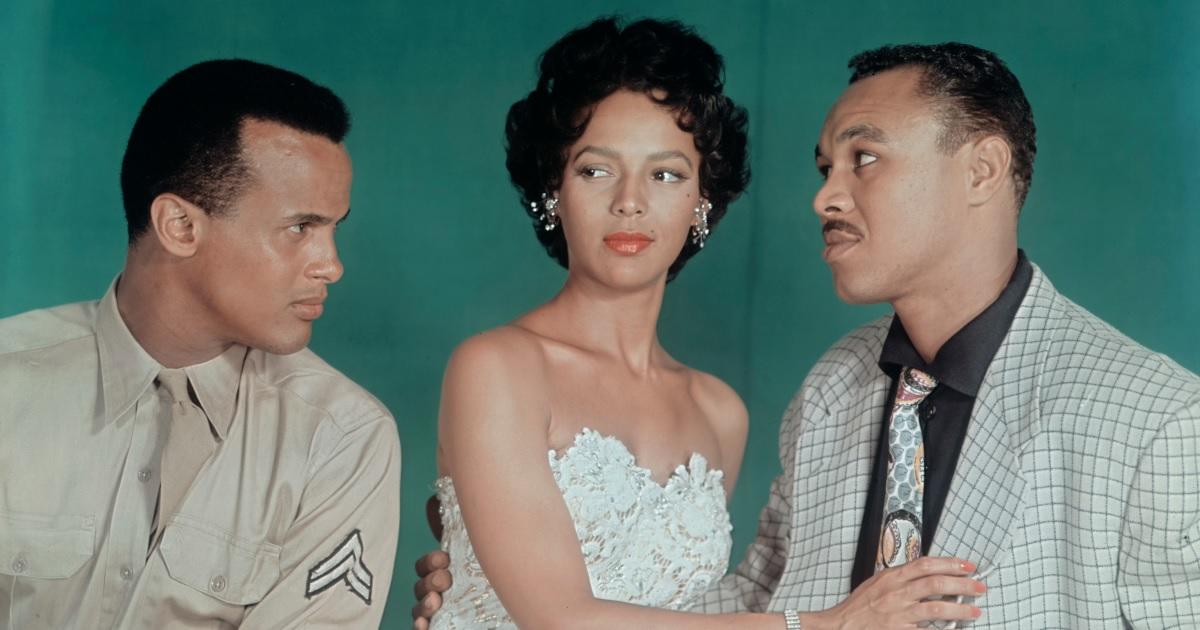 Donald Bogle is receiving the Robert Osborne Award this year, and that screening of Carmen Jones is probably going to be really cool. He's really great to listen to when he talks about African American history in film, so that sort of made him a great choice for this award.

Alicia Malone: He has been working hard as the historian for so many years, and he's been such an important part of the TCM family, writing books for us, appearing at the film festival, and lending his expertise on the channel. He's someone that I personally use as a resource. When I'm writing scripts for my introductions on TCM, I'll email him or I'll refer to one of his books. He's really been one of the history keepers when it comes to Black actors, Black filmmakers, and Black history of film in America.
That's such an important voice, and becoming, I think, even more so as we start to realize all the films that haven't been as widely available to watch as they should have, made by Black filmmakers. Black film stars who weren't given their due during their time. He's been someone who has really led the charge in that respect, so I was so excited when I heard that he was getting the Robert Osborne Award. He's certainly very, very worthy and continues to work hard to preserve Black history in film.

One last question before I let you go. Are there still some movies that you've never seen on the big screen that you'd just love to get shown at the festival so you got that opportunity?

Alicia Malone: Oh my gosh, there are so many that I haven't seen on the big screen. Because I think there are movies that get played fairly often when we think about classic films, but not very often do we get the sort of niche kind of movies. Yeah, I always love the pre-Code films. Try and think of a specific title. I mean, I love seeing... One of my favorites is Dance Girl Dance by Dorothy Arzner. And that film occasionally will get played in retrospectives of her. But I love to watch her films, her pre-Code films because then you get to have a conversation about the female filmmakers that were working in the silent era, and then how Dorothy Arzner was the only filmmaker working in the Hollywood studio system at the time. So those kinds of movies I always enjoy seeing, ones by female filmmakers, because I think we can start to have a larger conversation around the history of women in Hollywood as we watch a movie.
0
comments