'Creed III': Michael B. Jordan's Directorial Debut Is an Absolute Knockout (Review)
The Rocky franchise has entered a new era. Nearly five years after Creed II was released, the highly anticipated Creed III will hit theatres nationwide on Mar. 3. This film is different from the previous Creed (or Rocky) movies as Stallone is not featured in the film, and Jordan makes his directorial debut. And while Jordan knew he was taking a significant risk, it paid off in a big way as the movie is everything needed to keep the franchise going.
Creed III focuses on Adonis Creed (Jordan) enjoying retired life after finishing his career as the heavyweight champion. Along with spending time with his wife Bianca (Tessa Thompson) and daughter Amara (Mila Davis-Kent), Adions is running a gym with his former trainer Little Duke (Wood Harris), and the two are helping the next generation of boxers become champions. But Adonis gets a big surprise when his childhood friend Damian (Jonathan Majors) visits him and tells him he's out of prison and wants to return to the ring. Adonis helps him but doesn't realize that Damian is seeking revenge on Adonis for living the life he wanted. This leads to Adonis and Damian squaring off in a boxing match for the ages.
There are several great things that stood out with Creed III, but the most noticeable aspect is the fight scenes. Jordan opted to shoot the film with IMAX-certified digital cameras, which helps the scenes feel as real as possible. While the boxing scenes in the Rocky films were enjoyable, Creed III has a more realistic approach to how a match is played out, which keeps you on your toes.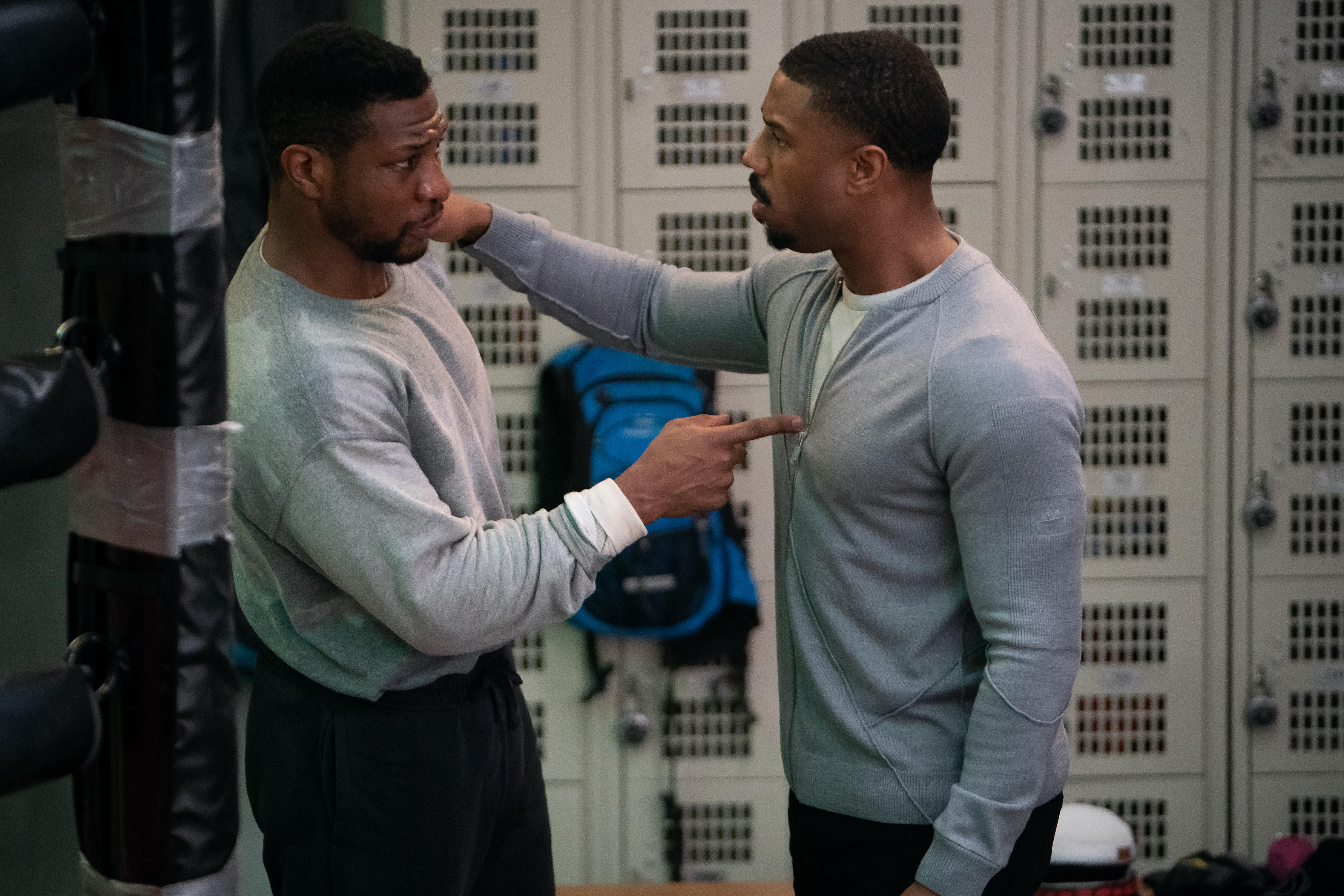 During the match between Adonis and Damian, there's a point where the two seem to be fighting in the ring with nobody in the stands at Dodger Stadium. That scene was a statement of what they had been through as kids, which made the fight more enjoyable.
The story of Adonis living the life Damian was aiming for before he was sent to prison is a strong original story for the Creed franchise and something that makes sense for Adonis' story based on everything he's been through. While it might be unrealistic for Damian to become a boxing star after being in prison for 18 years, it was also not believable for Rocky to push Apollo Creed to the limit in Rocky.
And speaking of Damian, Majors proved why he's a rising star in Hollywood. It's clear that he wanted to make Damian a dominant figure who was out to fight the world. As for Jordan's portrayal of Adonis, it was an emotional roller coaster for him for different reasons, and while him playing the role for the third time, he has a better understanding of what fans want to see in him. And it's always great to see Thompson on screen. From Westworld to the Marvel Cinematic Universe, to the Creed franchise, she continues to impress and shows no signs of slowing down. But the real star of the movie might be Davis-Kent as Amara. She has some memorable scenes in the film and held her own with some of the top stars in the industry.
The first two Creed films helped rejuvenate the Rocky franchise. The third installment may not be as strong as the first film because of Stallone's performance but showed that Stallone can ride off into the sunset while Jordan takes control of the universe. There will be other good movies that will be released this year, but Creed III is making its case for the best film of 2023.
0
comments