Universal Parks Planning Super Nintendo World Orlando Expansion
Universal Studios in Orlando, Florida has added another new theme park to its upcoming construction plans – Super Nintendo World. This will be the third iteration of the Super Nintendo World theme park following the location in Osaka, Japan and the one in Hollywood, California. According to a report by Travel and Leisure, fans can expect the Orlando location to open sometime in 2025.
Super Nintendo World is the long-awaited theme park based on Nintendo's beloved video game franchises – particularly Super Mario Bros. Nintendo opened the first location in Osaka in February 2021 followed closely by the Hollywood location just last month. At the grand opening, Universal Parks & Resorts CEO Mark Woodbury announced the plans for the Orlando location. He noted that there are other locations in the works as well, including one in Singapore.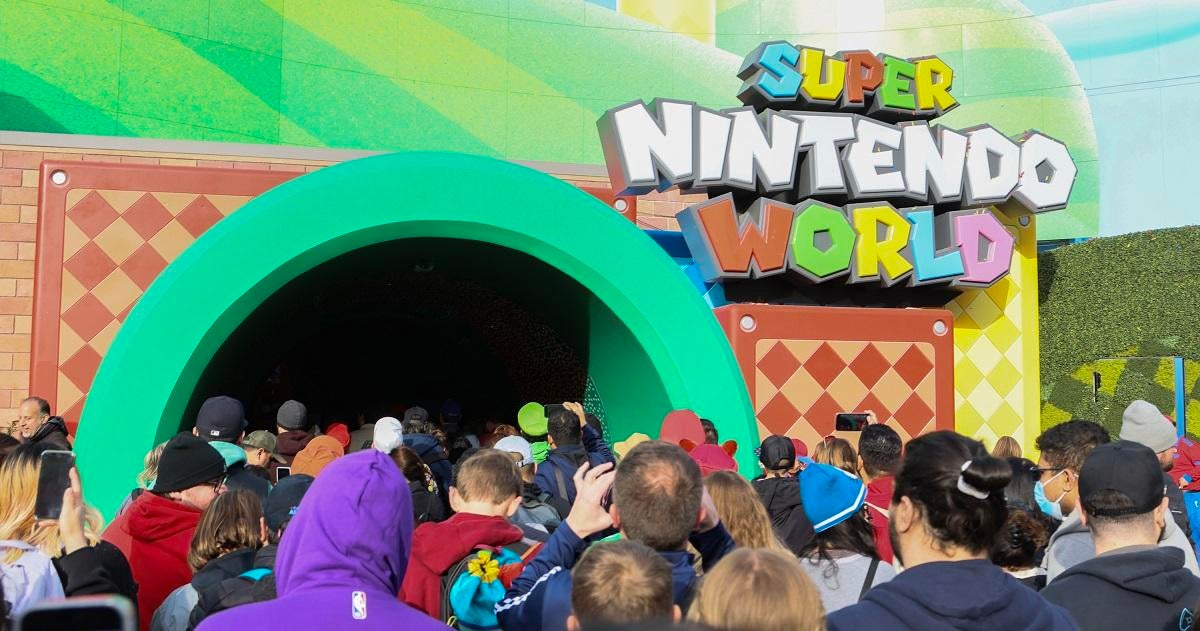 So far, there are no details on whether any attractions from the Osaka theme park or the Hollywood theme park will be replicated or altered for Orlando. As you might expect, Super Nintendo World features an immersive theme drawing largely on elements of the Super Mario Bros. franchise, along with other Nintendo video games and intellectual properties. The grand entrance at both existent parks is a large green pipe much like the ones Mario travels through.
Inside, major attractions include Mario Kart: Bowser's Challenge – an augmented reality (AR) ride where visitors drive replica go-carts through a set piece that features projections to change the maps. AR is a prominent feature at the park, setting it apart from other theme parks like Disney World which have been open for decades longer.
At both locations so far, the entire park is designed to feel like an interactive game. There are blocks that visitors can "punch" like Mario to collect digital coins and leaderboards to show which visitors are racking up the highest scores. Real-time leaderboards are displayed throughout the park.
Universal will reportedly include Super Nintendo Land in its "Epic Universe" park, an entirely new park opening in the year 2025. Further details have not been revealed beyond Woodbury's announcement. For now, the parks in Osaka and Hollywood are both open to the public.
0
comments