Tour Kanye West's $3.6M Bachelor Pad He Owned Before Marrying Kim Kardashian
Kanye West is single again, but he is not returning to his old bachelor pad. The rapper lived in a distinctive house in the Hollywood Hills for 15 years before moving in with Kim Kardashian, and now that house is for sale again. Photos published by TopTenRealEstateDeals.com give fans an inside look at how West lived during his Slow Jamz era.
West reportedly bought this home in 2003 after his first chart-topping song made him a household name. At the time, he paid $1.75 million for it, and it's not exactly clear if he sold it when he moved in with Kardashian, or if he is the one selling it now. Regardless, the home is now going for $3.699 million, and it remains one of the most unique celebrity properties ever showcased. It is built in West's preferred minimalist style with lots of concrete and harsh angles on the exterior. Its setting on the shore more than makes up for this, of course.
West's former bachelor pad boasts hardwood floors, high ceilings and plenty of natural light, with a view of the ocean and the city from every single room. It has smooth Venetian plaster for a formal look, but does not spare any creature comforts either. It also has ample outdoor space for hosting parties or just enjoying the southern California climate.
West's former house is for sale now, while the rapper himself is more focused on his recently acquired $57 million Malibu beach house. Scroll down for pictures of West's first home in Hollywood.
Living Space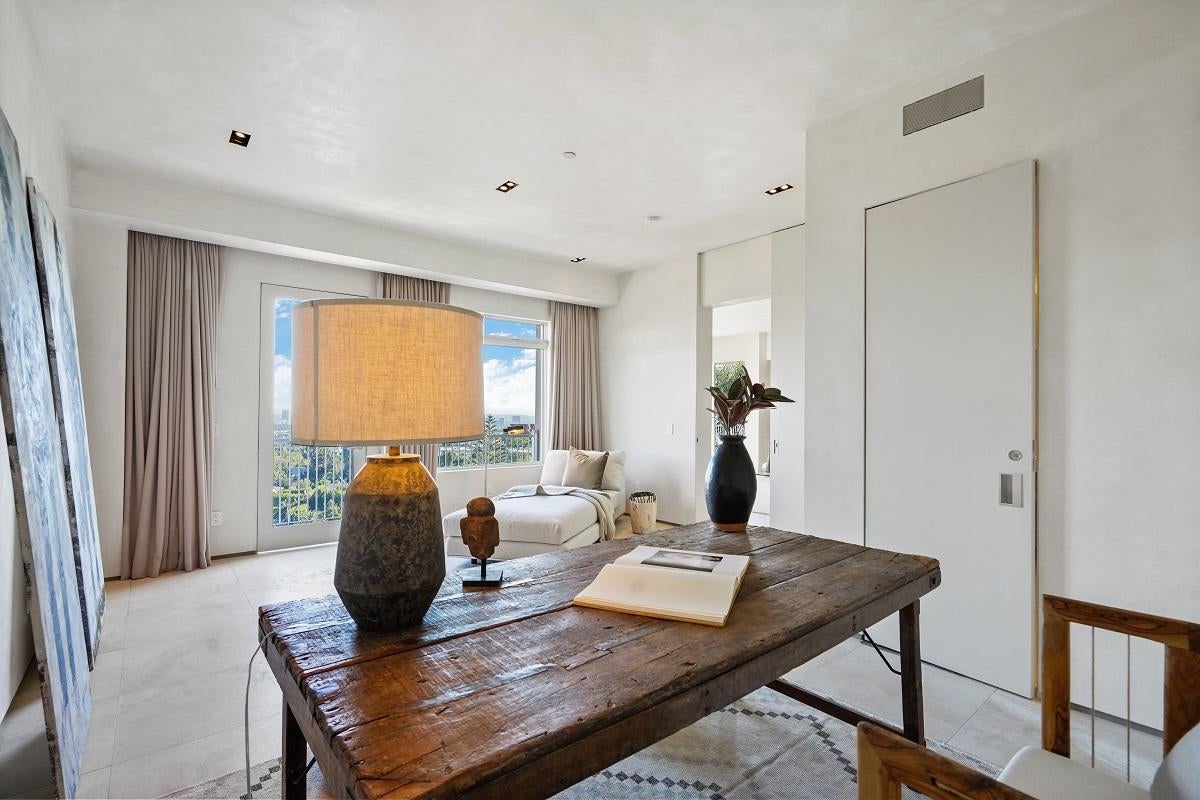 West's home was designed with comfort and formality in perfect balance. The space has a naturally regal air to it, though it is still clearly a place where someone like West could spend a lot of time working or relaxing.
prev
next
Views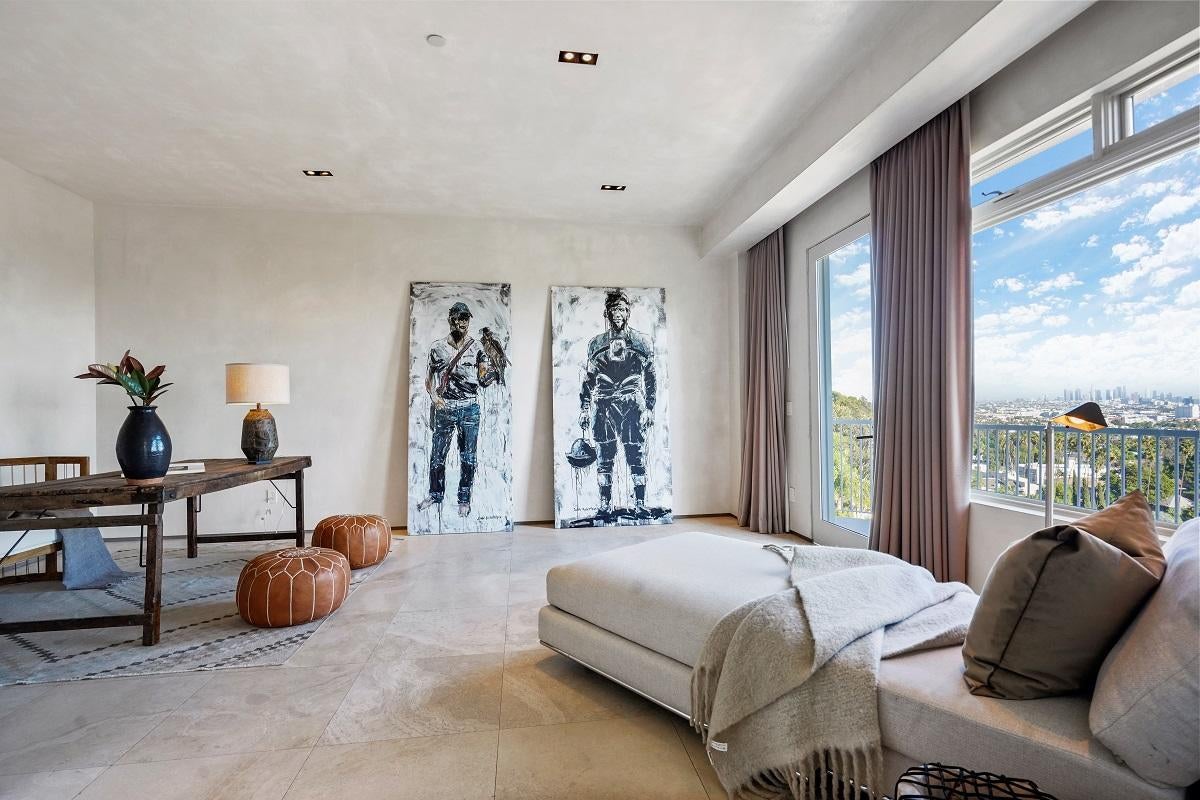 On one side, West's former home faced Los Angeles, while the other faced the Pacific Ocean. The city skyline makes a marvelous backdrop from either a veranda or from the rooms behind it.
prev
next
Theater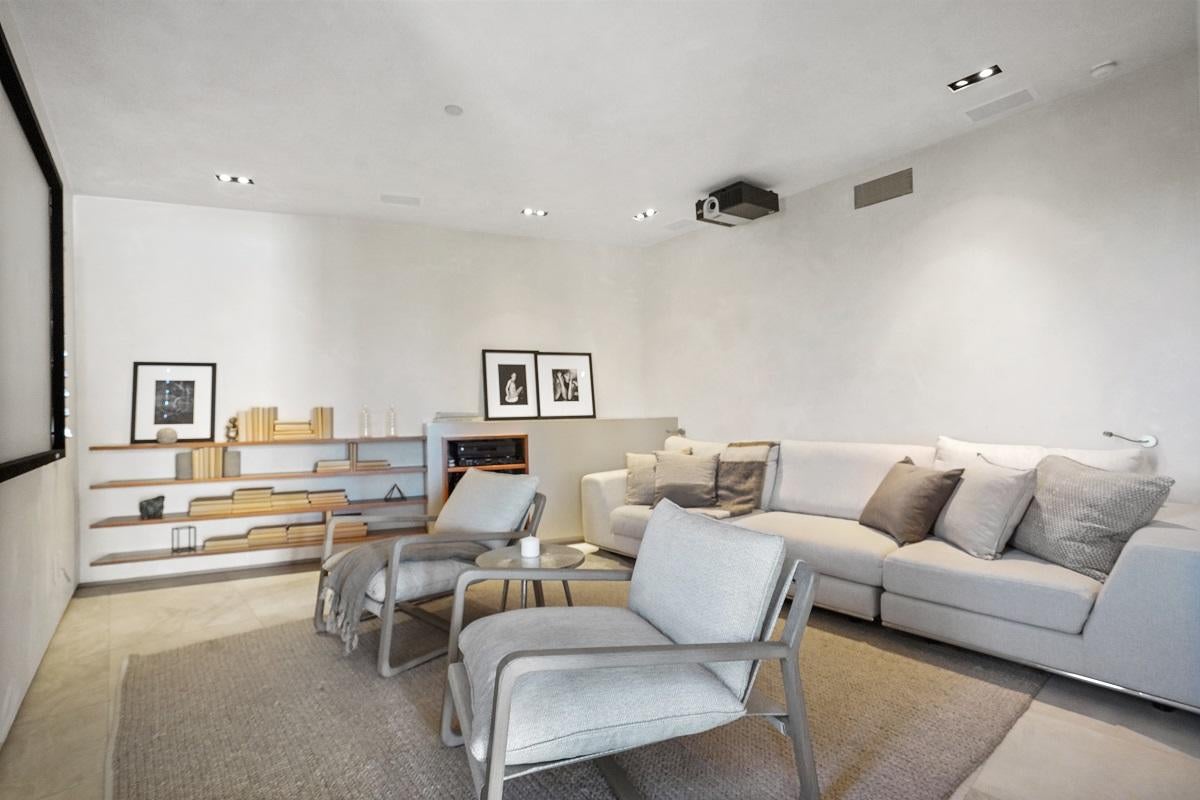 The house also includes a "media room" with a projector and ample seating for a large crowd.
prev
next
Lighting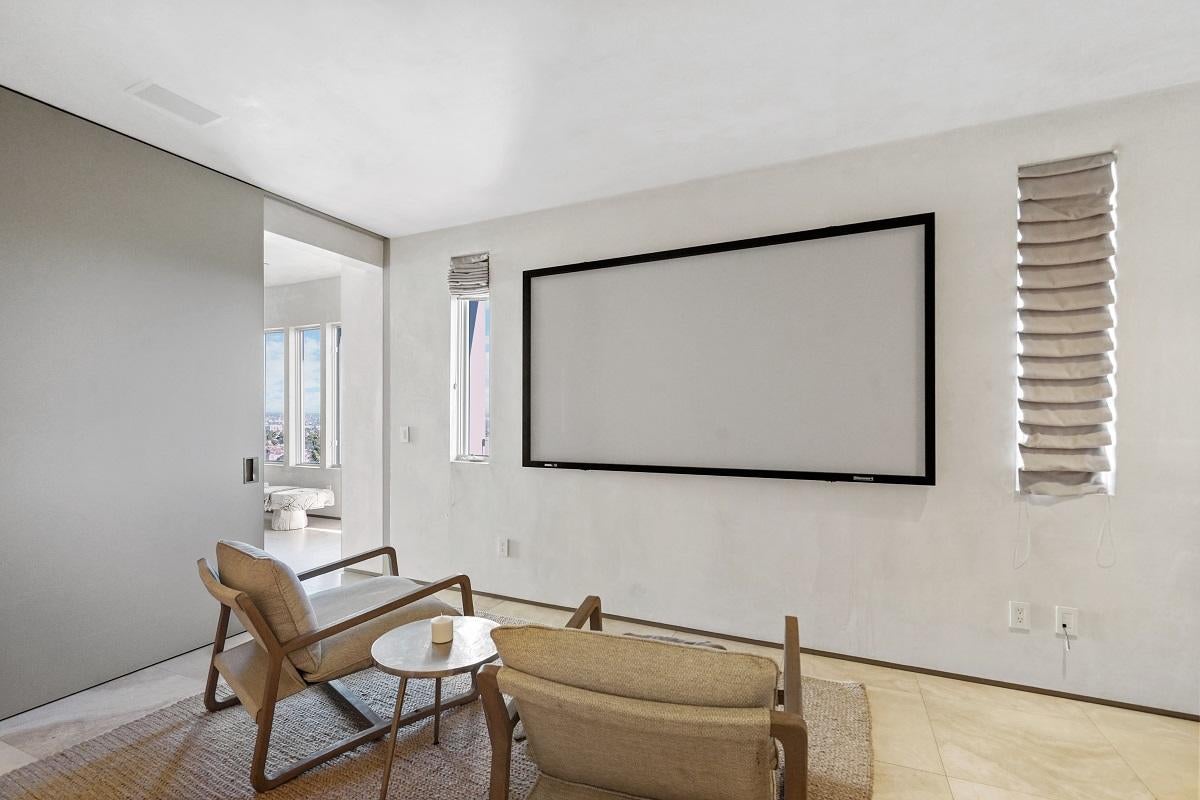 Even in the home theater, the prioritization of natural lighting is clear, but black-out shades make for the best of both worlds.
prev
next
Veranda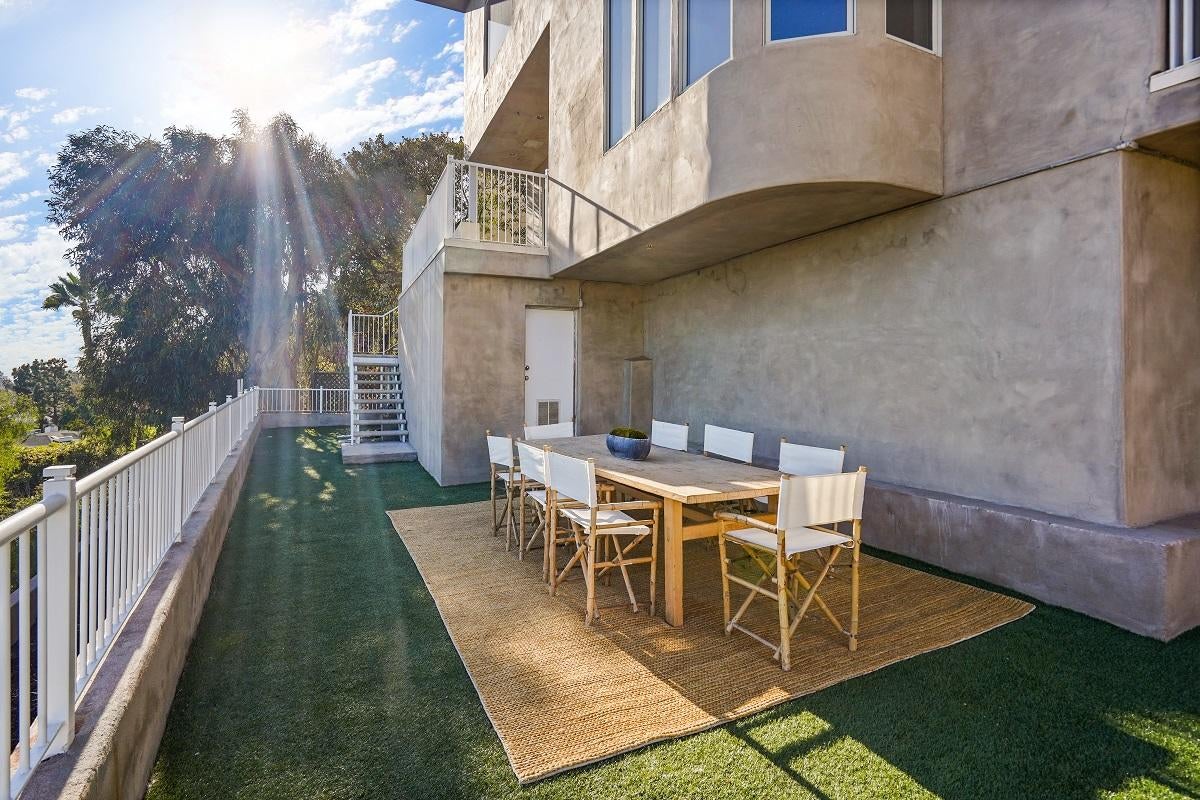 Outside, West's old home boasts a spacious veranda with room for a full-on dinner party and then some. The flooring is covered in terf to mimic the soft feel of grass beneath the feet.
prev
next
Covered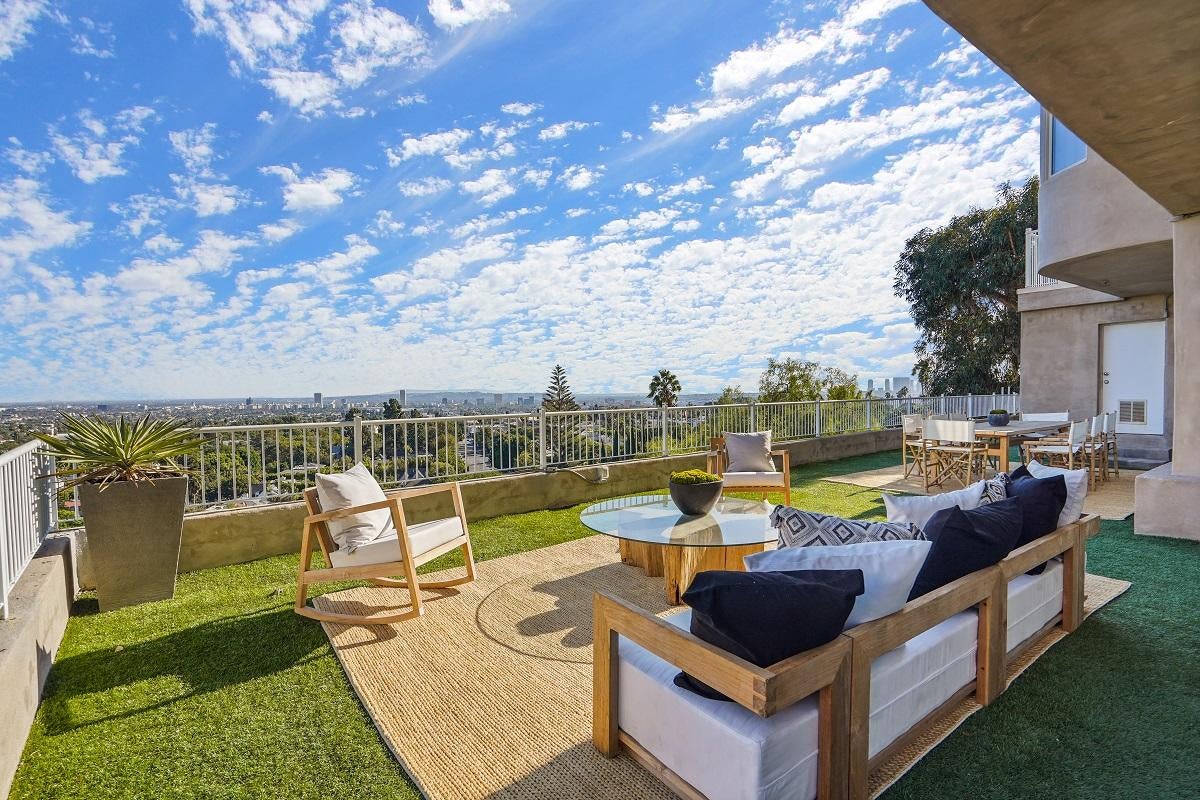 The veranda is mostly open to the clear SoCal skies, but there are awnings in some places to protect against the elements when needed.
prev
next
Privacy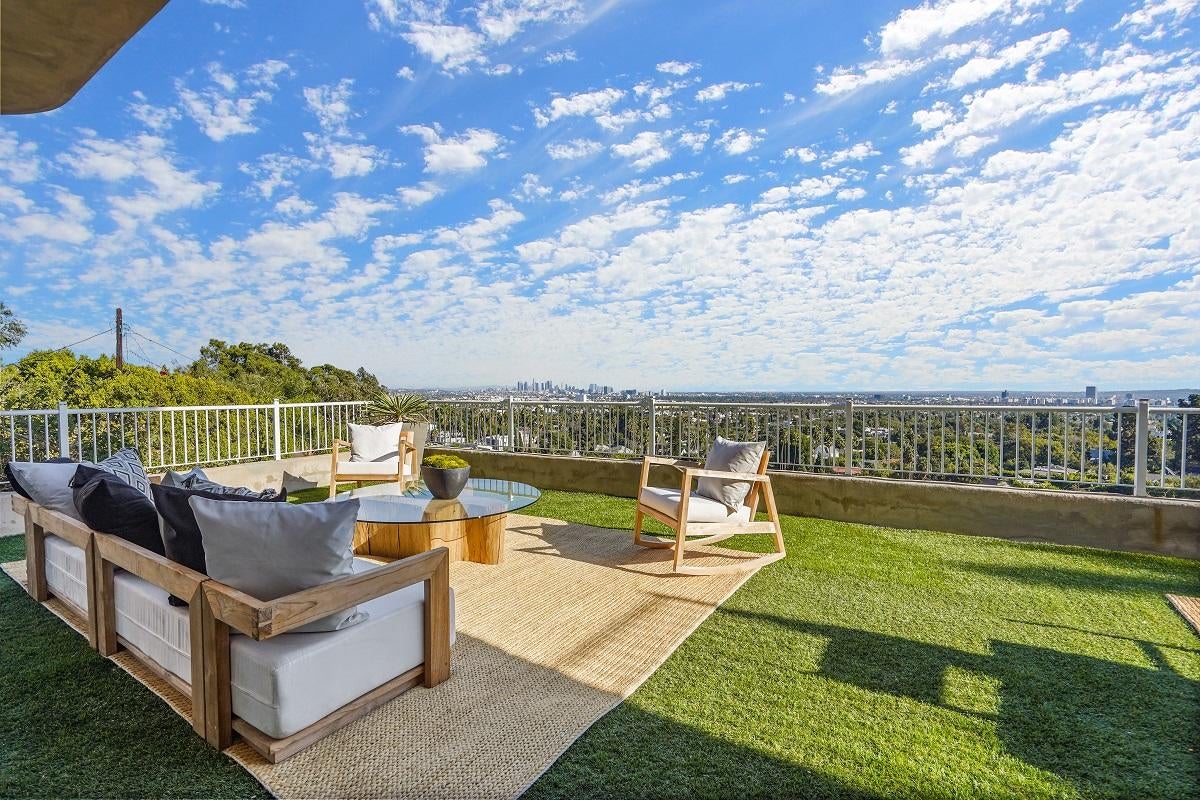 The veranda is encircled with railings, providing both safety and privacy for a high-profile resident like West. It's not exactly clear how far this oasis is from the street below.
prev
next
0
comments
Bird's Eye View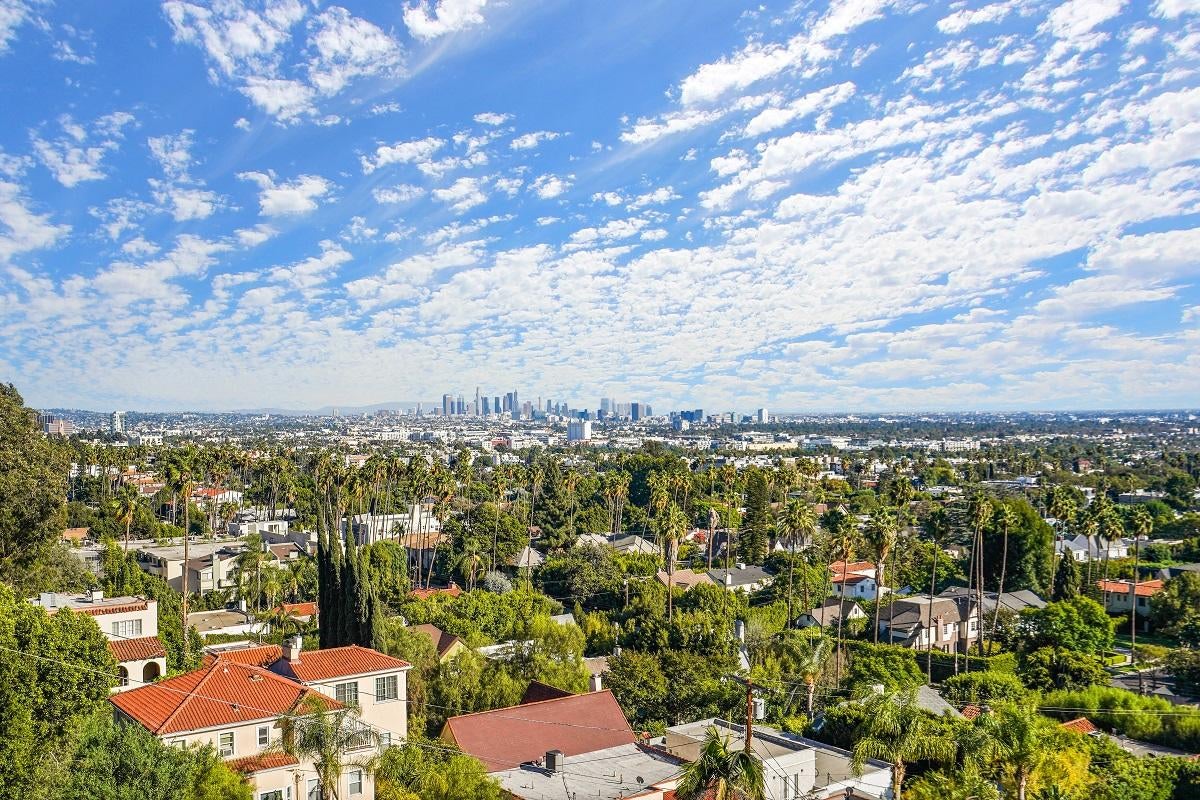 Finally, this photo shows just how far one can see from the veranda of West's old home. The property is for sale now, and you can find more details about the listing at TopTenRealEstateDeals.com.
prev