Rebel Wilson Appears to Respond to Backlash for Promoting Dubai
Rebel Wilson seems to be clapping back at the criticism she's facing for promoting her trip to Dubai amid the anti-LGBTQ+ laws of the UAE. The Pitch Perfect star, who came out as a member of the LGBTQ+ community last year, faced major criticism after sharing footage from her trip with partner Ramona Agruma to the country for Beyoncé's star-studded concert at the Atlantis The Royal hotel.
"Atlantis The Royal is BEYond! What a weekend with BEY!," Wilson, 42, captioned a video of her and Agruma soaking up the hotel's many amenities. "So ... any update on the situation of LGBTQ there?" one person commented on the post, as another asked, "Oh the Privilege. What about other LGBT people?" Another added, "Human rights? LGBTQ? Unfollowing now," as a different follower noted, "Gee Rebel. You do know that it's the death penalty in Dubai for homosexuality?? Supporting such a country is really really poor form, especially as a member of that community."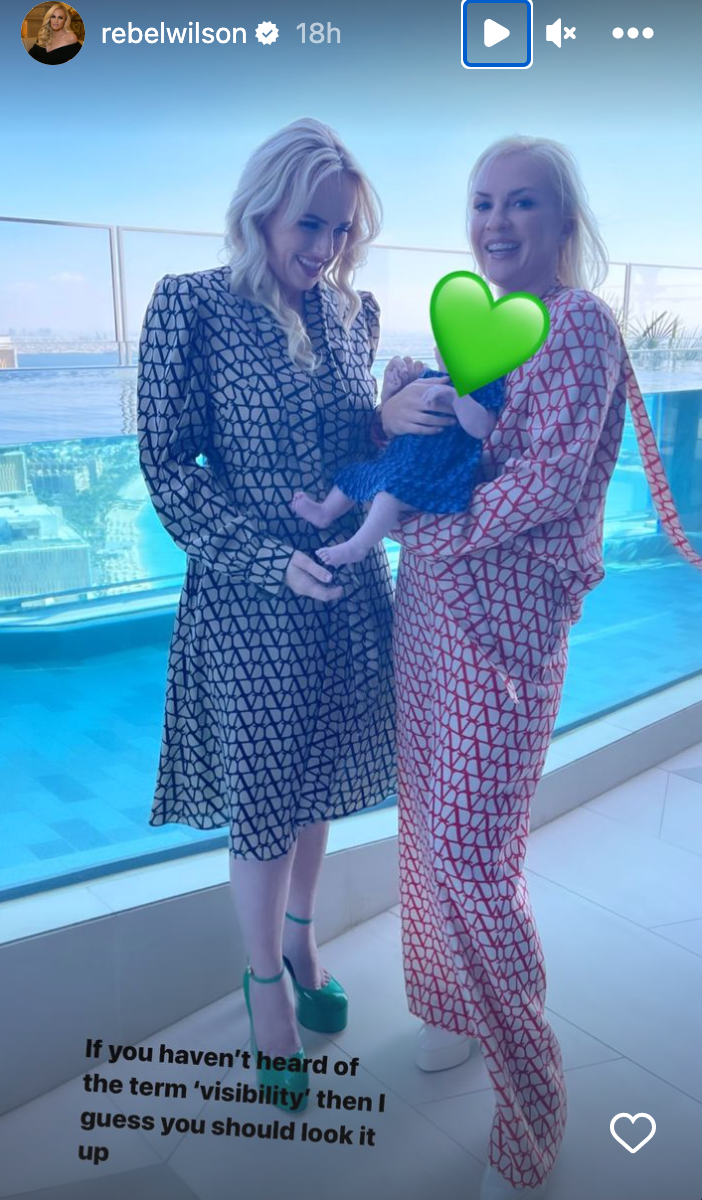 Wilson seemingly responded with a photo of her daughter, Royce Lillian, and Agruma posted to her Instagram Story that she captioned, "If you haven't heard of the term 'visibility' then I guess you should look it up." The Aussie actress first came out in June 2022 when she announced her relationship with Agruma. "I thought I was searching for a Disney Prince... but maybe what I really needed all this time was a Disney Princess #loveislove," the Senior Year actress captioned the photo.
In November 2022, Wilson announced that she had welcomed her first child via a surrogate. "Beyond proud to announce the birth of my first child, Royce Lillian, born this past week via surrogate," the actress wrote via Instagram at the time. "I can't even describe the love I have for her, she's a beautiful miracle! I am forever grateful to everyone who has been involved, (you know who you are), this has been years in the making ... but particularly wanted to thank my gorgeous surrogate who carried her and birthed her with such grace and care. Thank you for helping me start my own family, it's an amazing gift. The BEST gift!!"
0
comments
She continued, "I am ready to give little Roycie all the love imaginable. I am learning quickly...much respect to all the Mums out there! Proud to be in your club."