Kim Kardashian's $70M Malibu Bluffs Mansion: Peek Inside
Kim Kardashian bought a new home last month, and it is a sight to behold. The reality star has managed to upgrade after her divorce from Kanye "Ye" West, as she paid $70.4 million for her new home. Photos of the mansion have been published by TopTenRealEstateDeals.com.
Kardashian's new house reportedly belonged to model and actress Cindy Crawford. It is located in the Encina Bluffs neighborhood of Malibu, California rather than Kardashian's previously familiar home in Calabasas. She and Ye sold their previous home at the time of their divorce, and Ye reportedly got $23 million for his partial ownership.
Crawford reportedly lives next door to Kardashian's new home, having invested heavily in the neighborhood. When it first hit the market this house was listed for $99 million, so Kardashian got a relatively good deal on it. It's a two-story Mediterranean-style house with a total living space of 7,450 square feet and a 3.2-acre footprint.
It shouldn't be a surprise that the house is lavish and stylish, nor that it has all the finest luxury amenities available. Still, seeing it for yourself can be especially exciting. Keep scrolling for a photo tour of Kardashian's new home.
Aerial View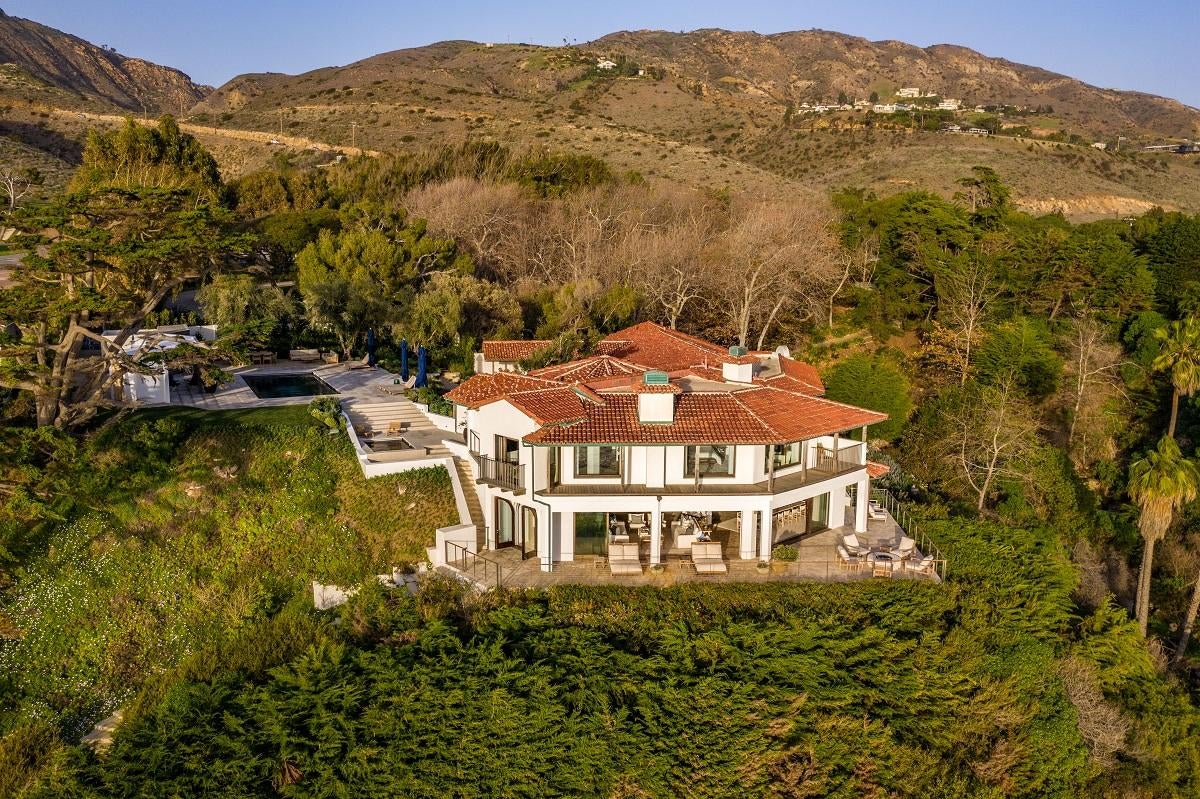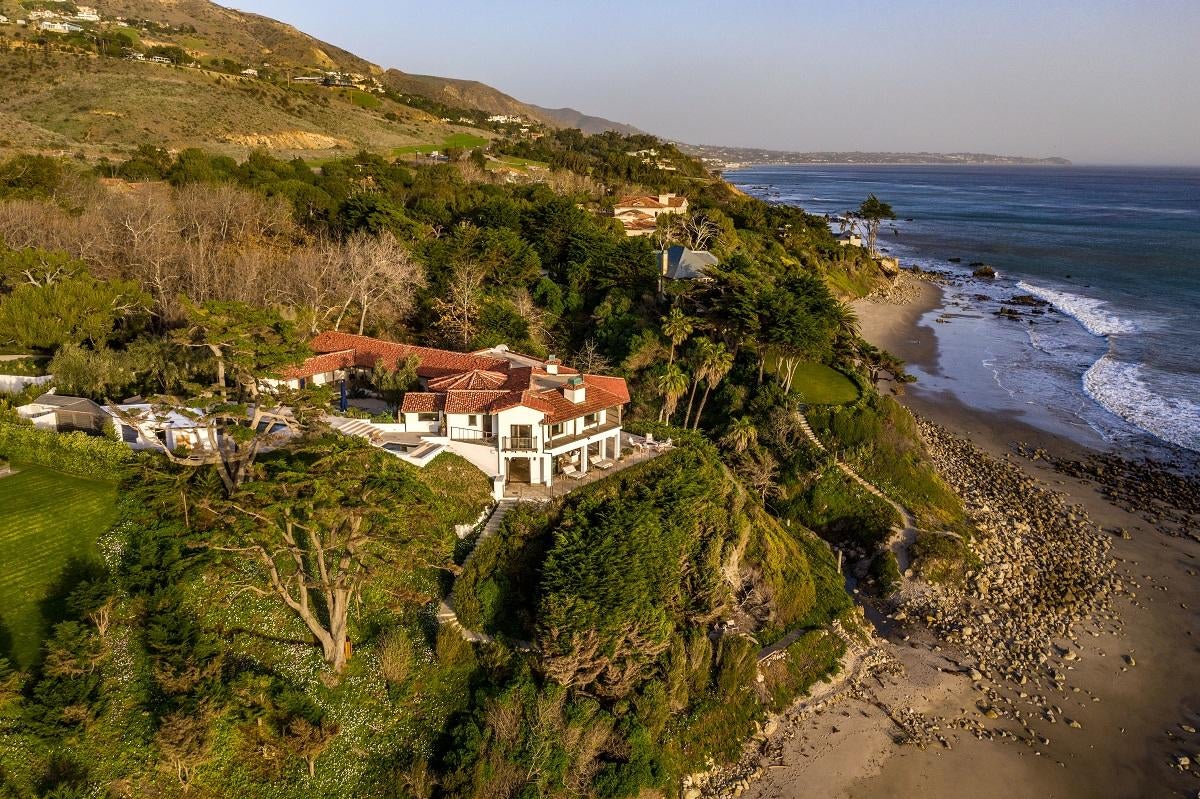 It's hard to get an idea of how large and sprawling this property is without the help of aerial photography.
prev
next
Arrival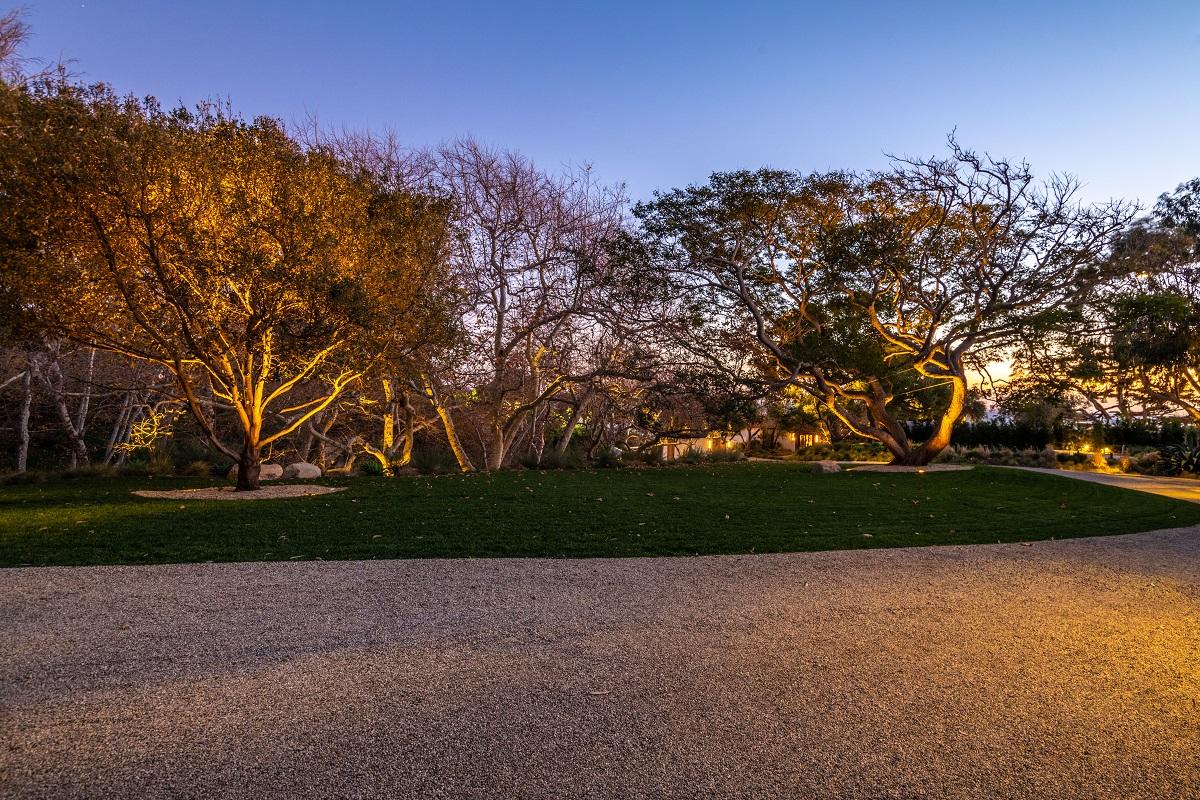 Upon arrival at Kardashian's new home, you'd pass through a gate as well as a meticulously landscaped lawn.
prev
next
Great Room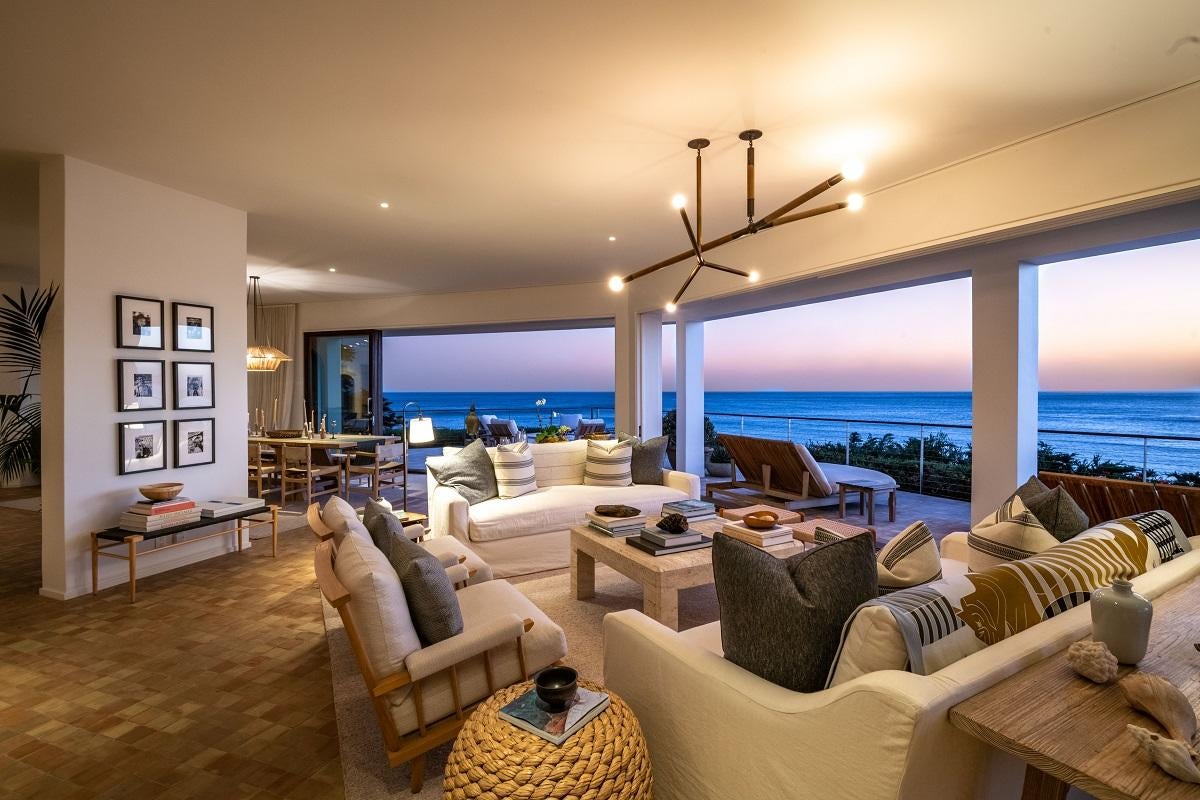 It looks like the main living space is this "great room" – a large but flexible room that can accommodate relaxed nights at home as well as large parties. In luxury California style, the exterior walls can be opened wide to let in the temperate air.
prev
next
Dining Room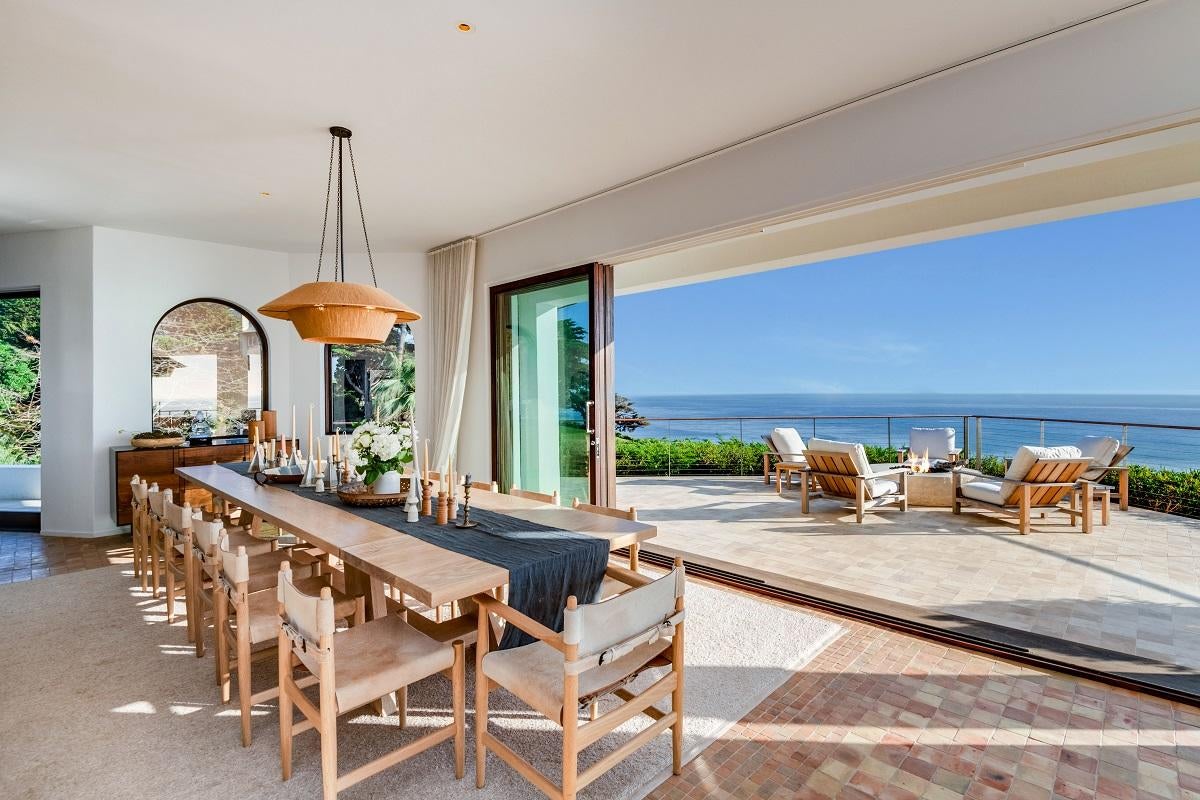 More floor-to-ceiling sliding glass doors are present in the dining room on the other side of the house. As you can see, it also opens onto a terrace with a private ocean view.
prev
next
Home Gym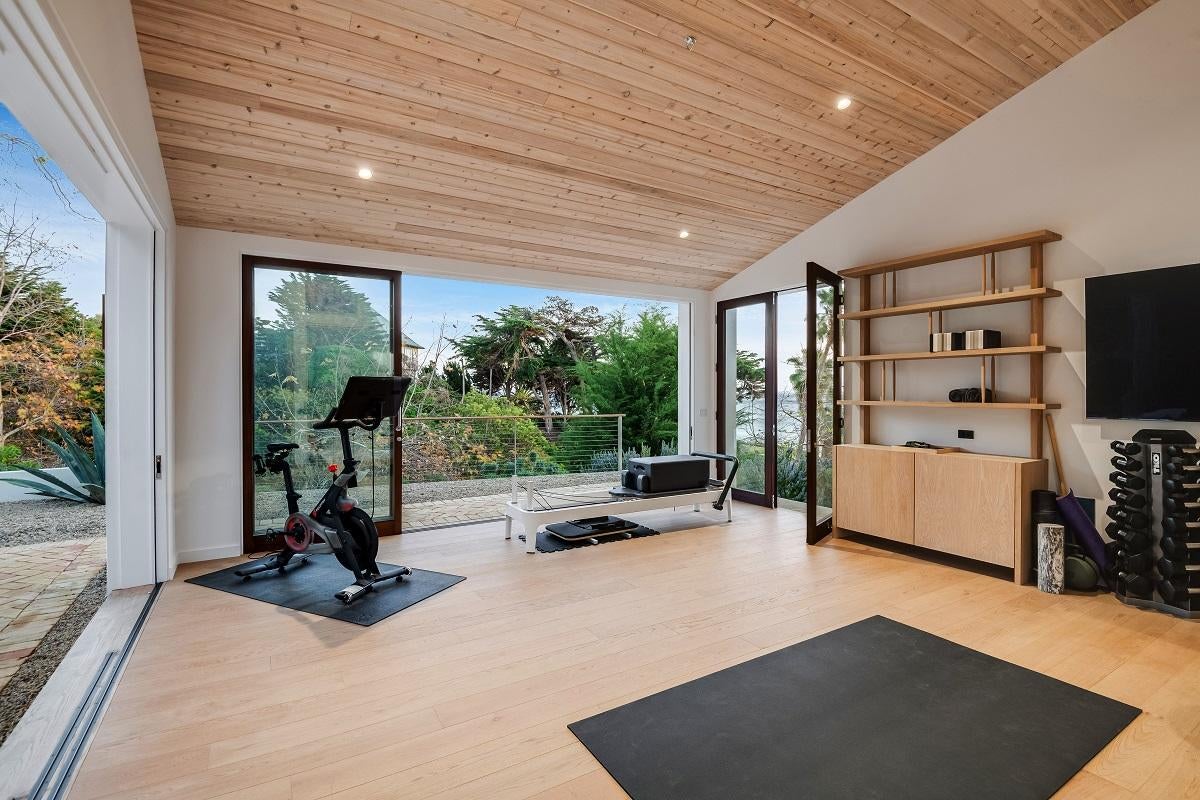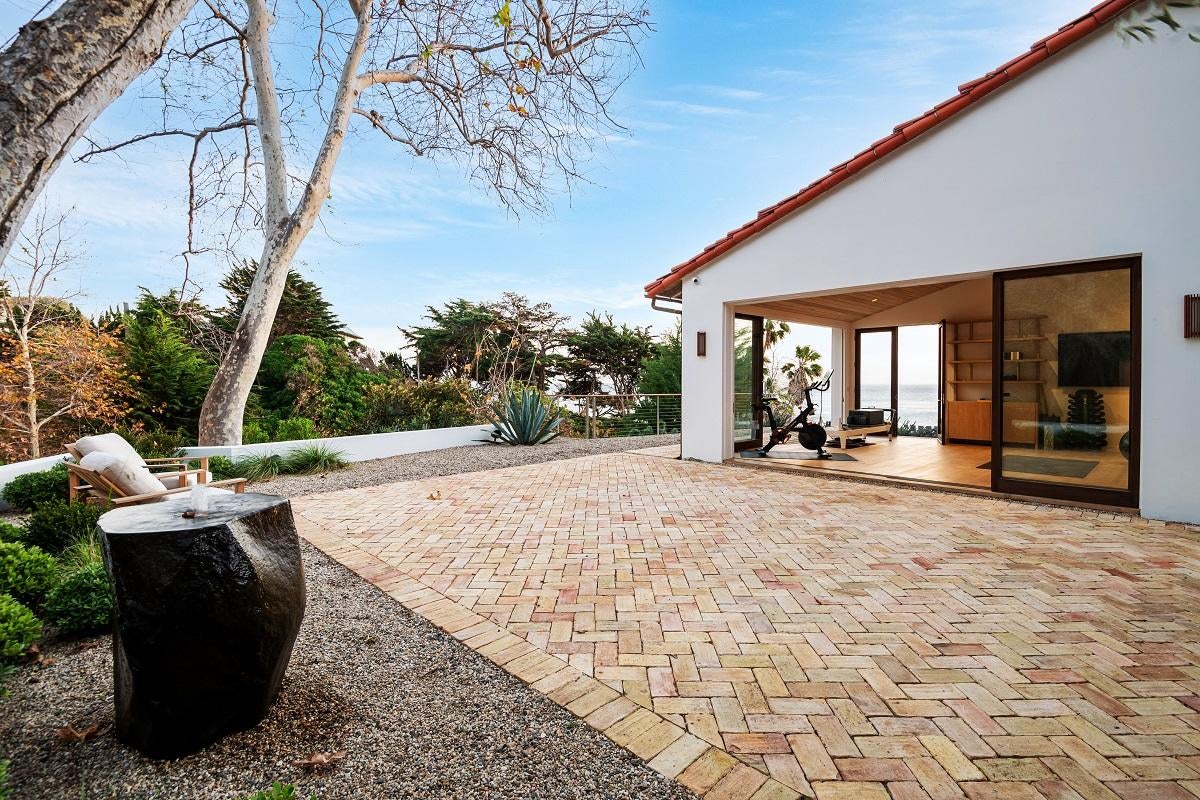 The last notable use of the sliding doors is in the home gym, which can be opened up to an outdoor patio that could be perfect for certain workouts.
prev
next
Spiral Staircase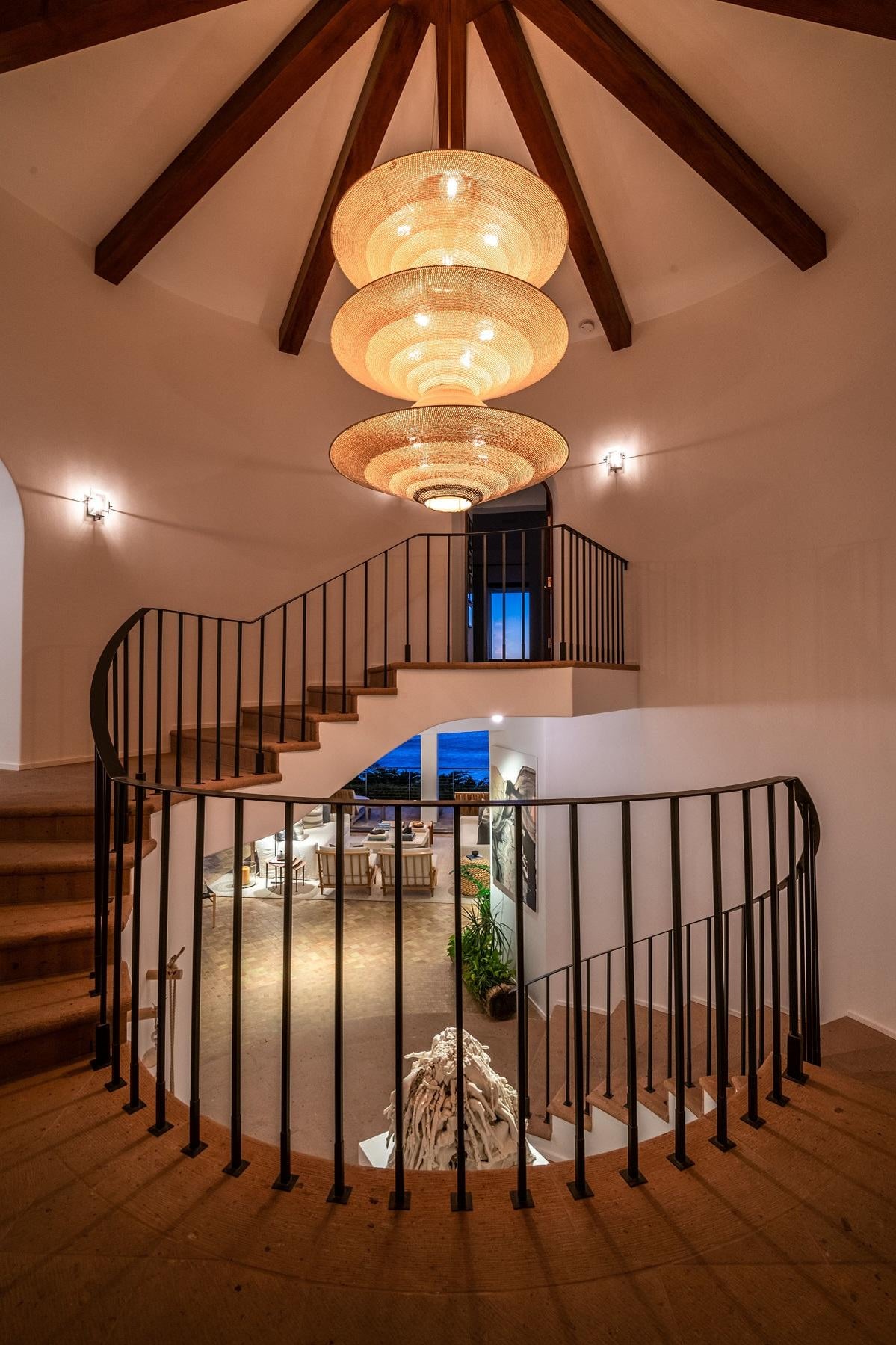 The interior is centered around a spiral staircase that connects the two floors. It also houses this distinct chandelier and has room for some extravagant decorations. There are presumably some bedrooms upstairs, but the listings do not include any photos of them.
prev
next
Swimming Pool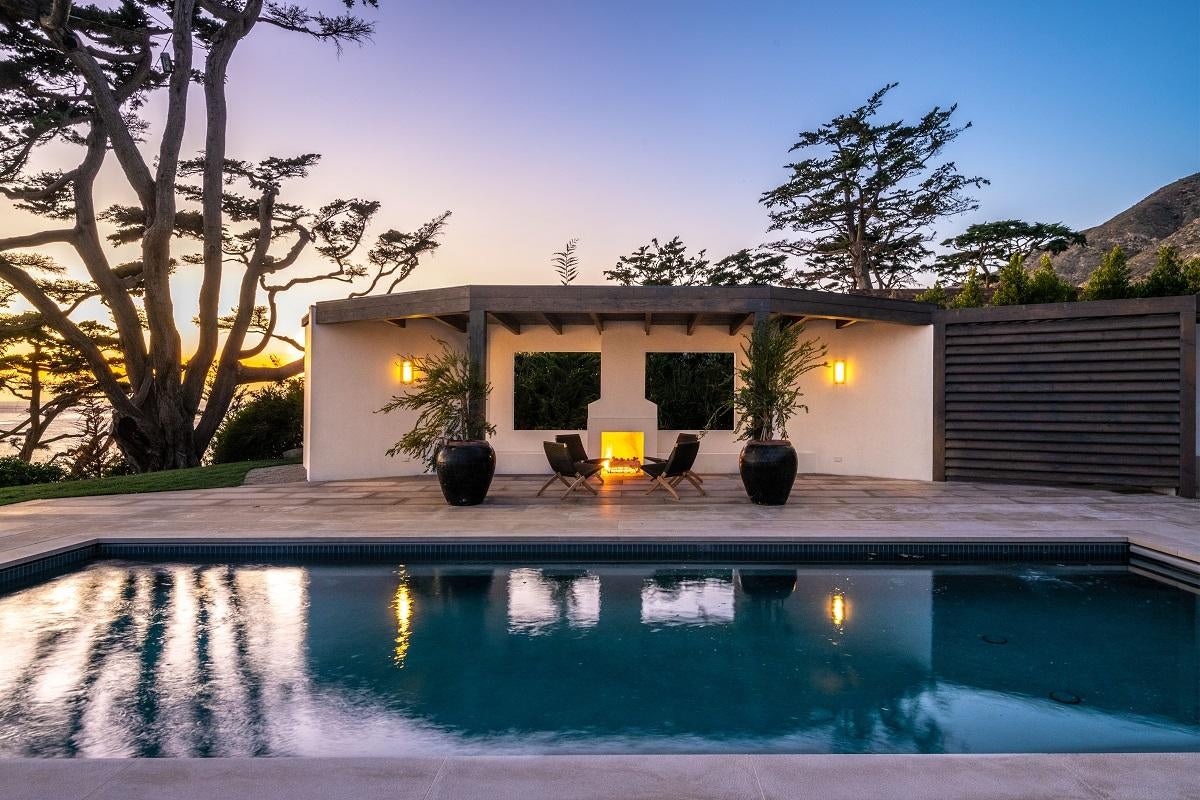 The swimming pool overlooks the ocean like much of the property, and it comes with a cabana that could be perfect for chilly nights with its built-in fireplace.
prev
next
Balcony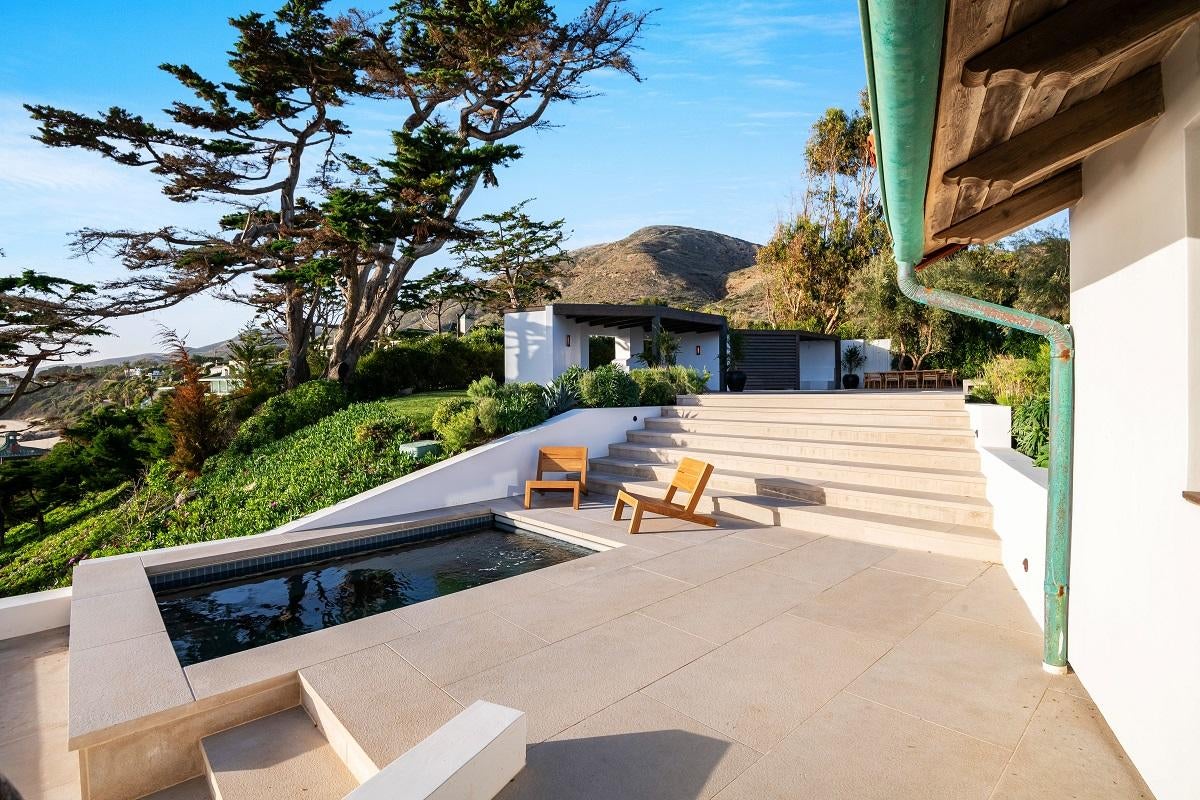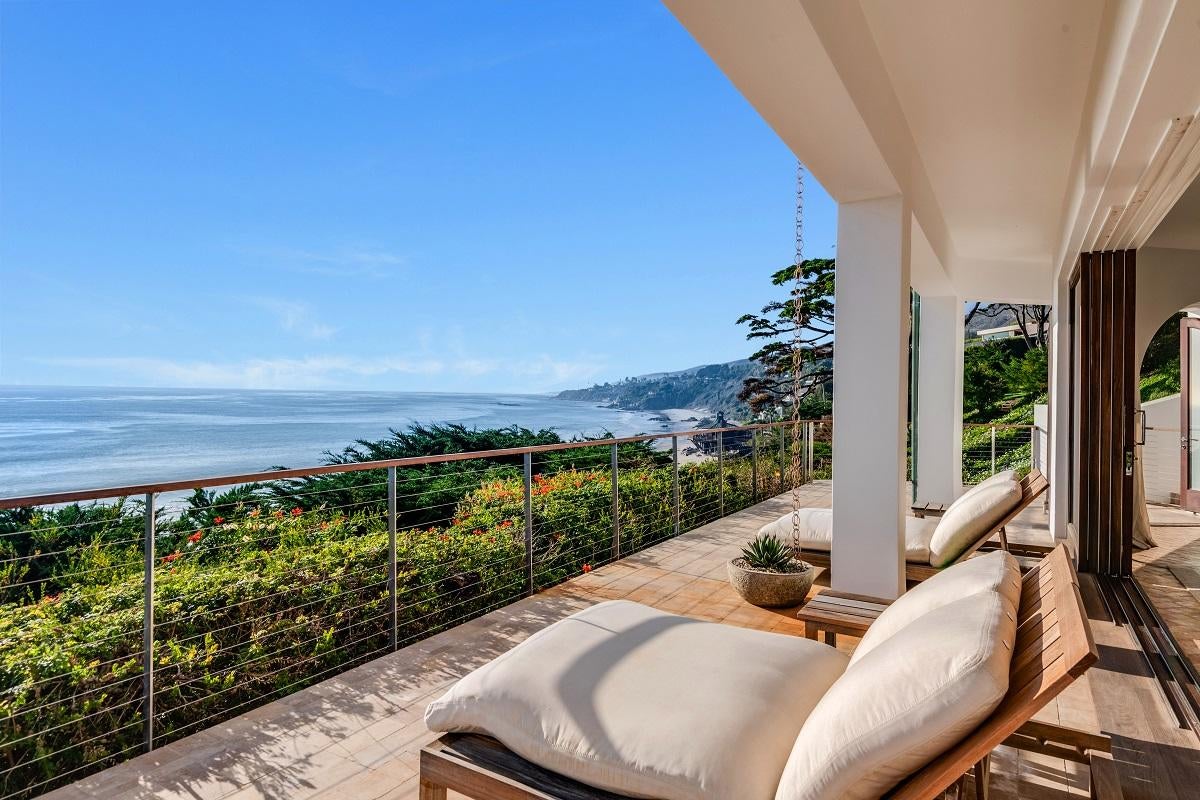 The house has a wrap-around deck with a wide view of the ocean, providing plenty of space for sunbathing or hosting.
prev
next
Tennis Courts
If there weren't enough outdoor fixtures already, this house also comes with its own private tennis courts.
prev
next
0
comments
Boardwalk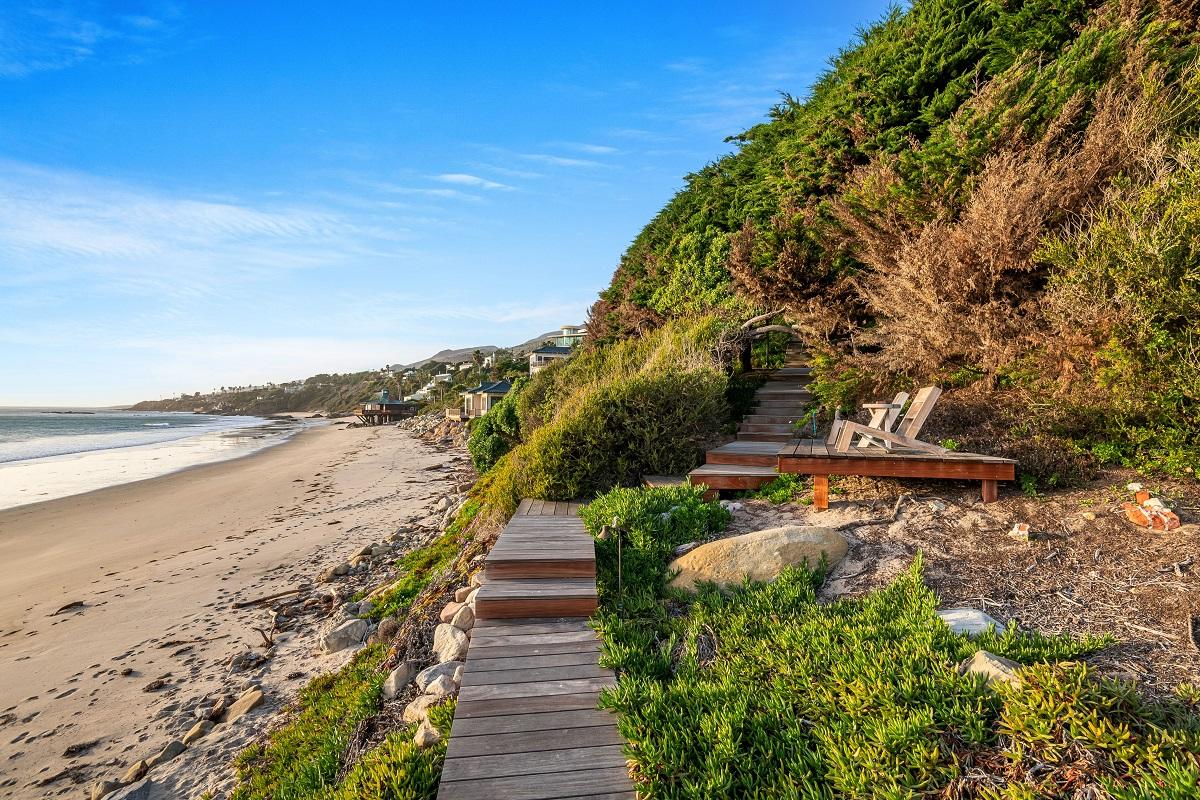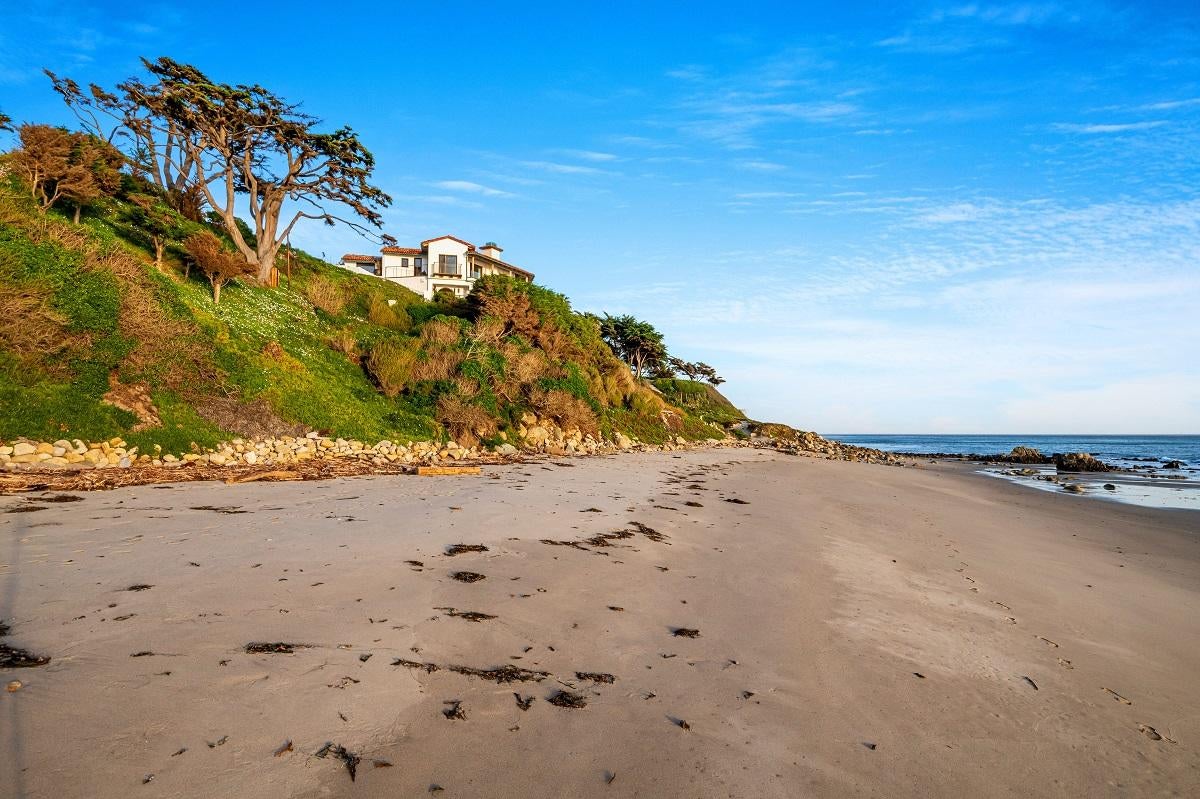 Finally, Kardashian will be able to put her private beach to use with this boardwalk path leading down to the sand. Fans can expect to see more of this house in upcoming episodes of The Kardashians on Hulu.
prev