'So Help Me Todd' Star Madeline Wise Talks How CBS Show Provides 'Different Flavor' (Exclusive)
So Help Me Todd premiered on CBS in the fall and has been a big success for the network. The series stars Skylar Astin and Marcia Gay Harden, and they play a son-mother duo who work at a law firm together to get justice for those in need of help. Astin's character, Todd, is a former private investigator who agrees to work for his mother's law firm after getting into a little trouble. Harden plays Margaret, a defense attorney who just completed her Juris Doctor degree after the death of her first husband. Madeline Wise plays Allison, Todd's sister and Margaret's mother, and PopCulture.com spoke exclusively to Wise about what drew her to the series.
"When I first read the script, it was during pilot season, and I had been reading so many scripts, and you just get fatigued a little bit," Wise exclusively told PopCulture. "And I read the script and there was just something about it. There was just some little different flavor or texture or something, where I was like, yeah, on the surface it feels like a familiar TV show. It feels like a family drama plus a legal procedural, but there's something, and I think it's probably some special sauce that Scott Prendergast, our writer and creator, has that just felt like I really recognized the family and the characters at the center of the story."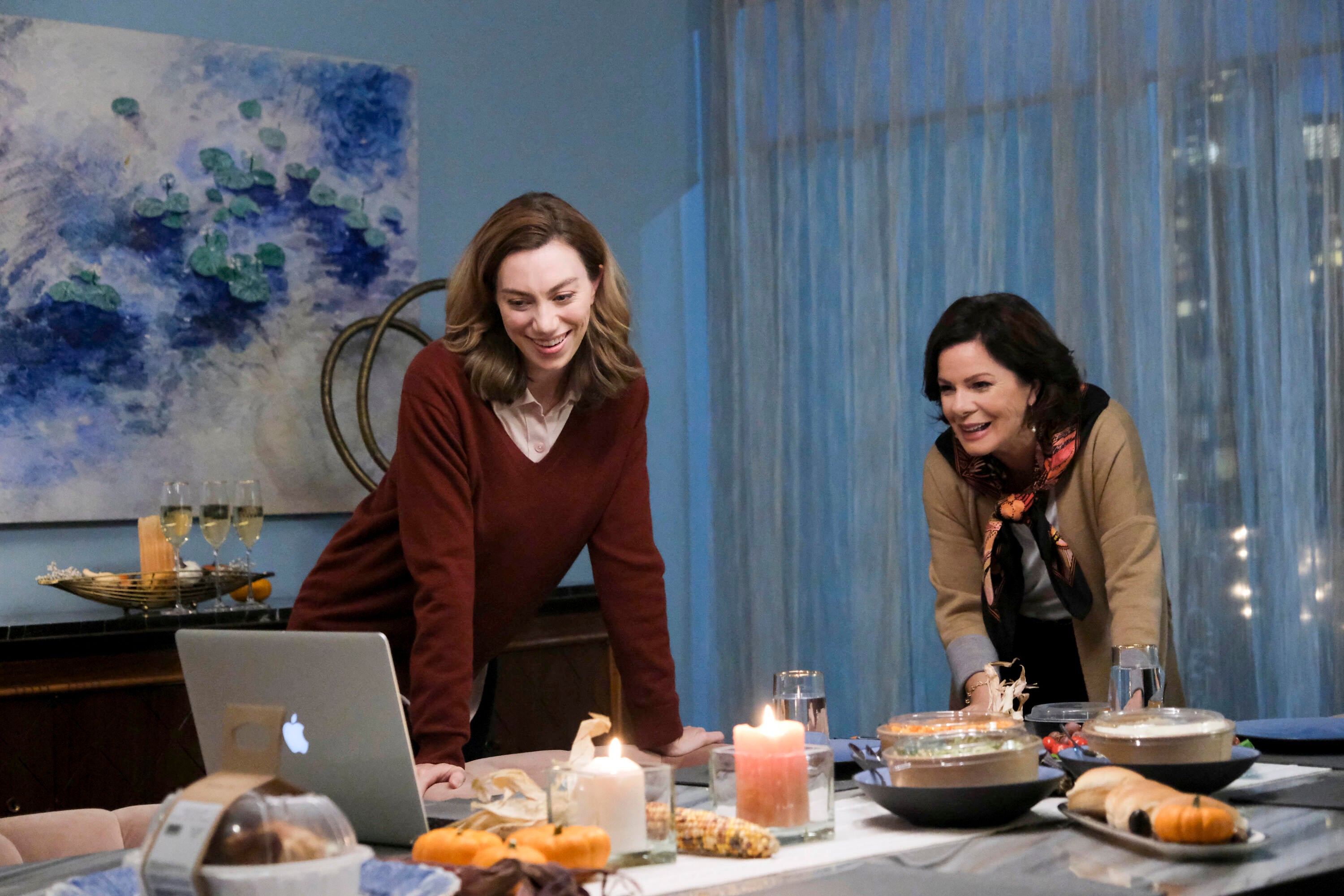 Allison seems to be the polar opposite of Todd. She is a married ER doctor, while Todd is trying to find his way into the world, which is why Margaret offered him the job at the law firm. But Allison is dealing with her own issues as she was recently arrested and is not on the same page with her husband Chuck (Clayton James). Additionally, the family members seem to take advantage of Allison's kindness as Todd has been staying at her home and she is hosting weekly family dinners even when she just finished a 12-hour shift at the hospital.
"Allison is definitely starting to chafe against the position that she's been put in by her mother and by her family and the expectations that everyone has of her," Wise said when asked about Allison's character arc for the rest of the season. "She definitely goes a little haywire, which is really fun and has been very fun to start to get to play. And I think people are going to be excited about where Allison's going."
And while Allison may have issues with Todd and Margaret, Wise has nothing by love for Astin and Harden. "They're wonderful. They're lovely," Wise stated. "There's a lot of play. There's a lot of improvisation, and stuff that we find just interpersonally among us as friends and colleagues, and then I hope and I think that translates into the show. And yeah, they're just great people."
"I say this all the time. Marcia Gay Harden has one of the best vocabularies of anyone that I've ever met. And I was just looking, I have this little piece of paper on my fridge that I started writing down words that she has said that I had to be like, 'What does that mean again?' Because I'm like, 'I have to get on her level. I have to improve my vocabulary.' So I'm learning in many, many ways."
New episodes of So Help Me Todd air every Thursday at 9 p.m. ET on CBS.
0
comments