Selena Gomez's 'Wizards of Waverly Place' Character Was Almost in Same-Sex Relationship
Wizards of Waverly Place nearly featured a same-sex relationship front and center! Showrunner Peter Murrieta revealed on a podcast this week that the writers' room wanted to put Selena Gomez's character, Alex Russo, and Hayley Kiyoko's character, Stevie Nichols, in a romantic relationship together. During Monday's episode of the Wizards of Waverly Pod rewatch podcast, Murrieta told co-hosts Jennifer Stone and David DeLuise that it was "obvious" to him and others working on the show that Alex and Stevie should be romantically involved.
"Easy," Murrieta replied when asked to reveal a storyline he wanted to write but never did. "I wished we could have played more with what was quite obvious to a lot of us was the relationship between Stevie and Alex." Murrieta ran the Disney Channel sitcom – which ran from 2007 to 2012 – and served as writer and executive producer for its first three seasons.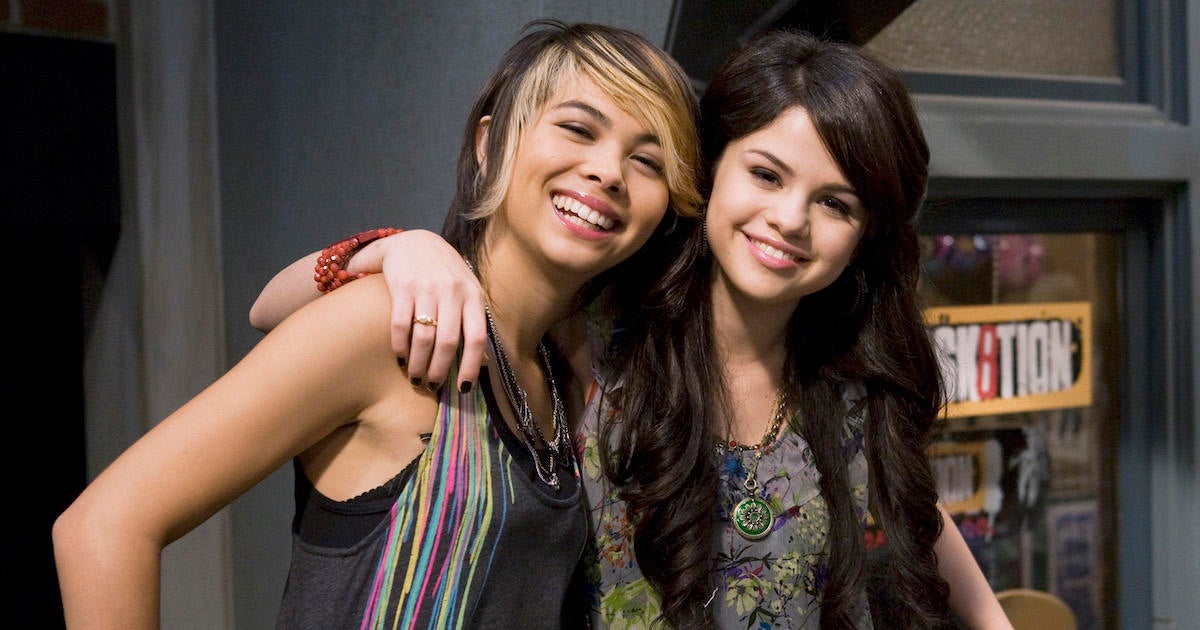 In Season 3, Alex met Stevie, another edgy teenage wizard, and the two instantly bonded and became friends. Kiyoko's character appeared on the show for four episodes before her body was frozen and later shattered into multiple pieces. Co-host Stone, who played Alex's best friend Harper, and co-host DeLuise, who played Alex's dad Jerry, agreed that it could have been an interesting sub-plot.
"We weren't able to in that time, but it was pretty clear to all of us what that relationship was," Murrieta said. "That would have been fun." Stone agreed, "If we were just a few years down the line, we maybe could have played with that." DeLuise asked, "Nowadays that could happen, right?"
"I mean, they did it," Murrieta said. "Disney Channel has had characters, and they did it. But at that time, it wasn't a thing. But, we got as close as we could." He laughed, "I mean it was pretty close. It was pretty much right there."
In real life, Gomez has recently sparked romance rumors with former One Direction member Zayn Malik. The two were spotted holding hands while out to dinner together in New York City last week. The moment prompted a re-emergence of an old red carpet moment from the early 2010s in which Gomez was asked which One Direction member she'd most like to kiss. "Oh no," she said before quickly answering, "Zayn," while giggling.
0
comments