'Mayfair Witches' Star Madison Wolfe Talks 'Bittersweet' Fate of Her Character (Exclusive)
The penultimate episode of Anne Rice's Mayfair Witches Season 1 aired on AMC and AMC+ last week, and fans saw Tessa Mayfair (Madison Wolfe) get shot by Keith (Ian Hoch). It was a tough road for Tessa who was kidnapped by an anti-witch cult right after she was believed to be chosen by Lasher (Jack Huston). PopCulture.com exclusively spoke to Wolfe who shared her thoughts on Tessa's fate.
"It was really bittersweet for me. I'll tell you why," Wolfe exclusively told PopCulture. Obviously, I love shooting the show, so I don't want to die. I don't want my character to die. I love Tessa, I love the Mayfairs. However, I was a little bit excited to film it, in an odd way, because I had never died or been shot on screen before. So the actress in me, I was like, 'Oh, this is a new challenge. It's going to be so difficult, and also really cool to shoot.' So yeah, but it was bittersweet, but definitely a huge surprise. I was not expecting it, and I didn't find out until we were about to shoot the episode. That's when I got sent Episode 7, so it was a shock to me."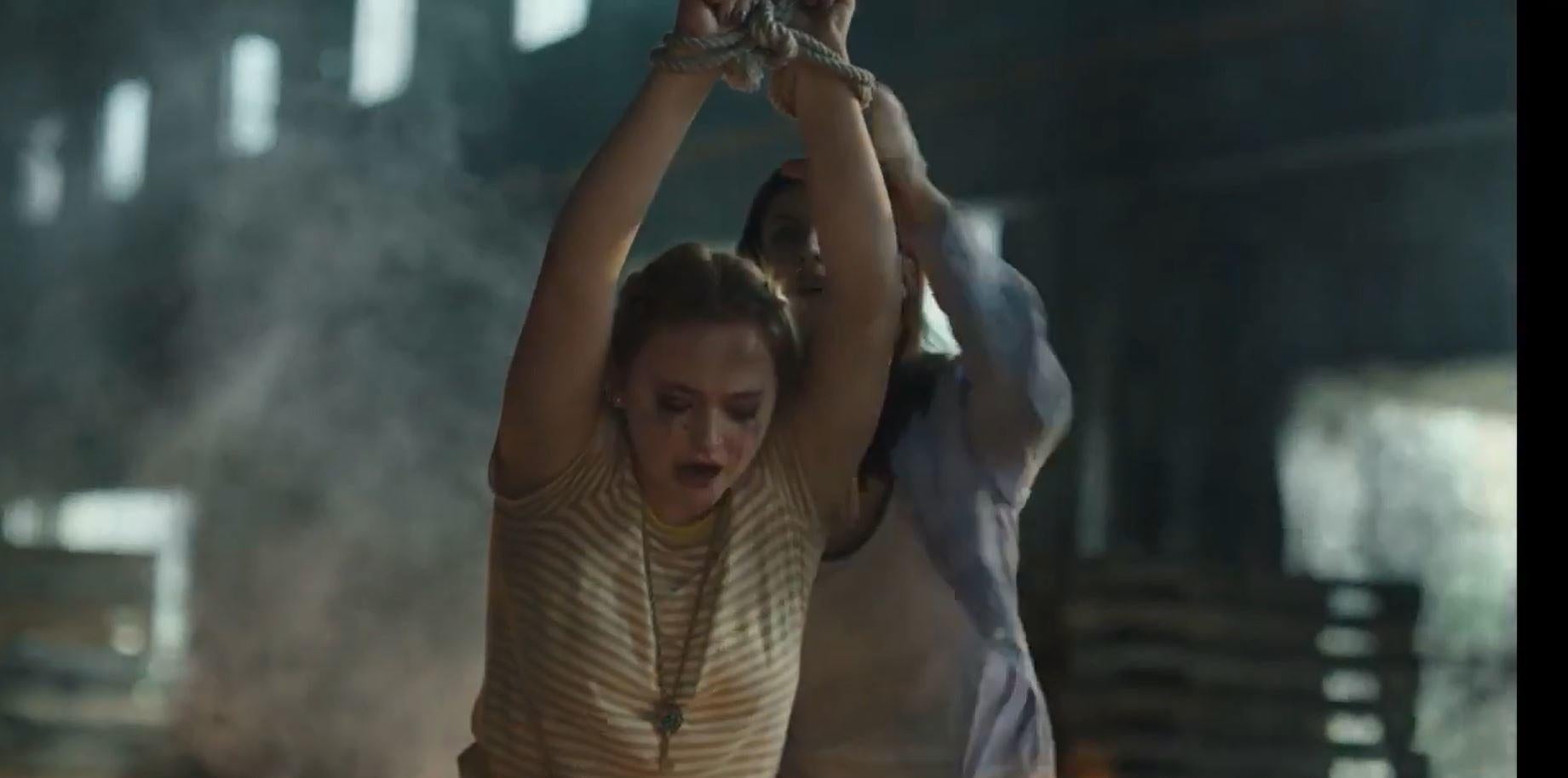 Tessa was introduced earlier in the season and was a big fan of Rowan (Alexandra Daddario). She is also the most passionate about the Mayfair family and will do everything she can to protect them since she understands people who don't know much about them could be a threat. With Rowan being a designee, she is bound to Lasher but wants nothing to do with him. This led to the Mayfair women transferring Lasher to Tessa, but when she is kidnapped and calls for Lasher, he never comes for her.
"I think she was just really, truly excited to be the designee, because she feels such a responsibility to protect her family, and she just thought that this was... being, the designee was affirming that that's what she was supposed to do," Wolfe said. "So yeah, I think she was probably surprised when Lasher didn't come, which makes it even more emotional in the end, is that she really wasn't expecting that. But maybe the other family members suspected that he wouldn't latch on."
Wolfe's time on Mayfair Witches may have come to an end, but she has gratitude for being on the very popular show. "I think just being a part of a story that you were a fan of was such a cool experience," she explained. "Being able to shoot in New Orleans, and highlight all those cool aspects of the city that I grew up in and live in. And then also, of course, the cast. I mean, everyone was just so amazing, so many talented people to bounce energy and ideas off of. Just everyone was so kind, and yeah, it was just a really cool environment." The season finale of Mayfair Witches airs on Sunday, Feb. 26 on AMC.
0
comments