Major CBS Show Ends Season Early Despite Having More Episodes Filmed
CBS pulled the gameshow Lingo from its schedule early, even though the show was already renewed for a second season. Lingo, hosted by RuPaul Charles, is a revival of the word game that aired in 1987. The first season of the 2023 revival was supposed to run 12 episodes, but the last four will be banked for next season.
CBS renewed the series for a second season last month, alongside Survivor, The Amazing Race, and Tough as Nails. The remaining four episodes will now be included in Season 2, reports TVLine. Lingo was airing on Wednesdays at 9 p.m. ET, but drama reruns will replace it. A rerun of FBI: Most Wanted will take the slot n March 22.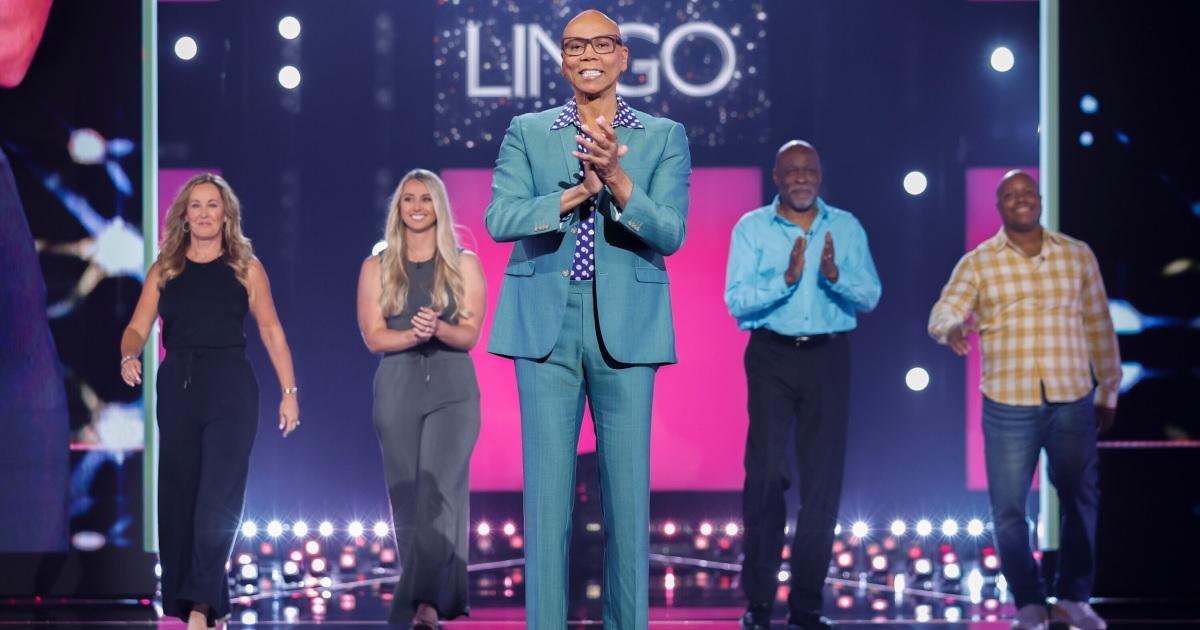 Survivor starts CBS' Wednesday nights at 8 p.m. ET and has continued to attract strong numbers in its 44th season. The series averages 4.9 million viewers and a 0.7 18-49 demographic rating. However, there is a mass audience exodus after Survivor ends, as Lingo only averages 2.6 million live viewers and a 0.4 demo rating. The freshman drama True Lies, which seems unlikely to be renewed after poor reviews, averages 2.8 million viewers and a 0.3 rating each week.
Lingo was created by Ralph Andrews and debuted as a syndicated game show in 1987. Although the original edition of the show was short-lived, Game Show Network revived it in 2002 with Chuck Woolery as host. This incarnation ran until 2007, but there was another revival in 2011 with comedian Bill Engvall as host. The RuPaul-hosted version debuted on Jan. 11 and changed many rules to focus on word-guessing, turning the show into a Wordle-inspired series.
Since Lingo has already been renewed, the decision to hold back already-produced episodes for next season is curious. It could be CBS planning ahead though, as a Writers Guild of America strike seems imminent. The union, representing 25,000 film, television, and radio writers, will start talks with the Alliance of Motion Picture and Television producers on March 20, reports Bloomberg. The main point of contention has been reduced residuals from streaming. Writers previously could count on recurring royalty payments from movies and TV shows being repeated on cable.
In August, the WGA won an arbitration case against Netflix, because one of the writers of Bird Box argued that Netflix paid far less than the standard rate to distribute the film, which went straight to streaming. Nearly 140 titles were included in the ruling, which found that over 200 WGA members were entitled to part of $42 million in unpaid residuals from Netflix. The WGA also won an arbitration ruling against Amazon, which was found to owe 37 writers a combined $4 million in residuals and interest.
The last time there was a major WGA strike was in 2007, which led to some of the most popular shows on at the time having shorter seasons. Some shows were postponed and others were canceled. That season also saw a dramatic rise in reality television shows that did not need scripts.
0
comments