'Law & Order: SVU' Delivers Heartbreaking Story in Mariska Hargitay-Directed Episode
Law & Order: Special Victims Unit delivered one of the best episodes of Season 24 so far this week with "King of the Moon." Directed by series star and executive producer Mariska Hargitay, the hour featured a heartbreaking story anchored by a wonderful performance from special guest star Bradley Whitford. The episode also saw Det. Joe Velasco's story going in a surprising direction that still keeps his future in question.
"King of the Moon" began in a surprising way for an SVU episode, taking the story back to 1973 to set up the love between Pence Humphreys (Whitford) and his wife Winnie (Last Man Standing star Nancy Travis). As the two grow old together, we learn that Pence is now a successful neuroscientist with Winnie by his side. Suddenly, in 2023, Winnie is found raped and murdered, with Pence confessing to the homicide detectives that he did it.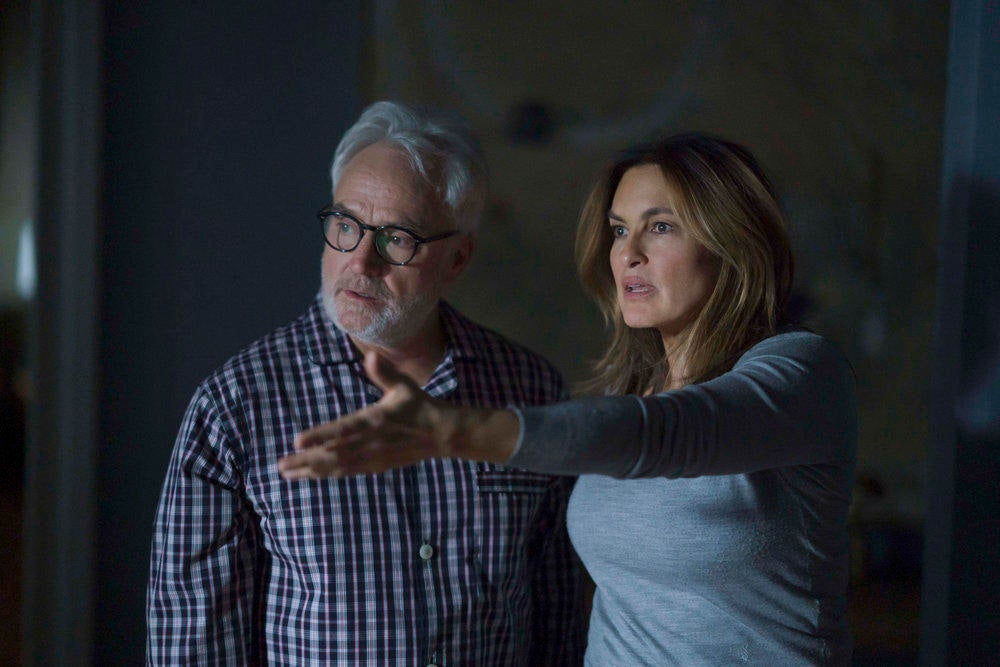 Capt. Olivia Benson (Hargitay) and A.D.A. Sonny Carisi (Peter Scanavino) are not so sure about that though and take it upon themselves to convince Pence he is innocent. It is difficult though because Pence has early onset dementia and cannot remember all the details that night. Thankfully, Pence's sleep apnea machine proves he was asleep when his wife was murdered, so he could not have done it. During their investigation, Benson and Carisi learn that Winnie's nephew snuck into the building as a food delivery driver. When presented with all the evidence, the nephew admits to raping and murdering his aunt.
Aside from the main case, the story involving Velasco (Octavia Pisano) continued. Benson let Sgt. Odafin Tutola (Ice-T) take control of the issue alongside Det. Tonie Churlish (Jasmine Batchelor). They presented Velasco with the recording Churlish made while they were questioning a BX9 witness. Velasco told the witness he murdered someone for an unknown boss when he was younger. Detectives lie all the time to get the information they want, but Fin and Benson were suspicious that Velasco was describing something he really did. His details matched a real unsolved double murder in Fort Worth, Texas, after all.
After being pressed on this by Fin and Churlish, Velasco eventually admitted that he was going to be trained as a hitman by a Mexican cartel at 15 years old. He was told to kill two rival drug dealers in Fort Worth, but he chickened out. A friend killed the men instead and covered for Velasco so he wouldn't get into trouble.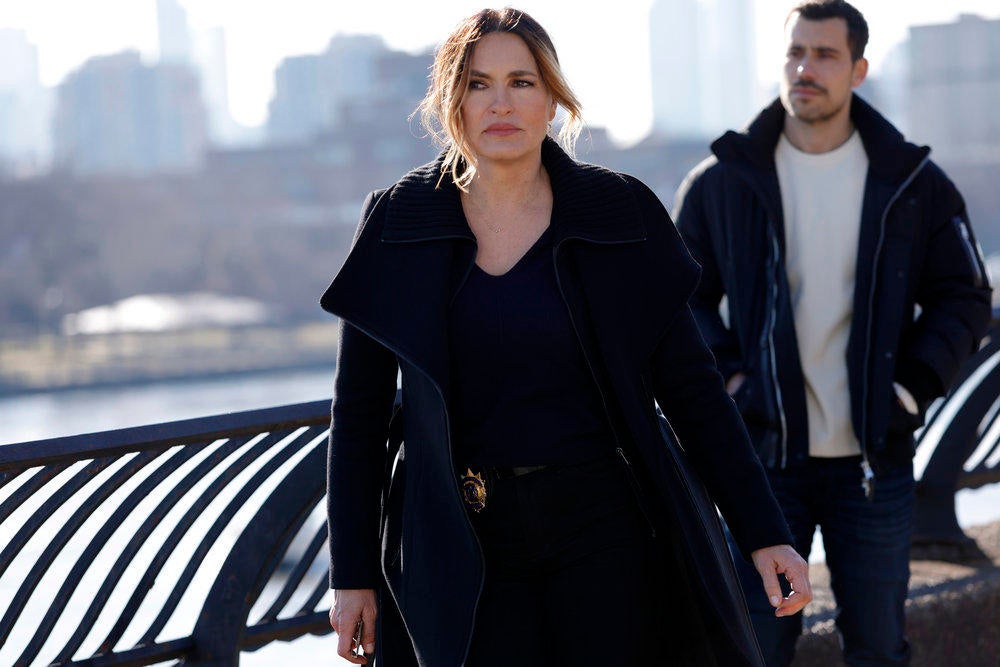 After Benson was presented with this information, she had to confront Velasco herself. She will let Velasco stay on the force, but he is going to have to give up the name of his friend at some point. This scene between Benson and Velasco was fantastic since Benson bluntly told him that he is "180 pounds of water in the shape of a man." Her dressing-down of Velasco highlighted every reason why the character is terrible. He's a people-pleaser living a "performance," and he has to change to keep a spot on Benson's squad.
This wasn't the end of the episode though, as we saw Benson reading King of the Moon, a book Pence wrote as a child, to Pence. In the book, Pence wrote about Jack, who became the king of the moon, where he enjoys life alone. Eventually, Jack realized he had to return to earth to find someone who loved him as much as the moon, despite his faults. SVU airs on NBC Thursdays at 9 p.m. ET.
0
comments