Public Health Alert Issued Over Meatloaf
Well, let's hope you weren't planning to have meatloaf for dinner. The Food Safety and Inspection Service (FSIS), a division of U.S. Department of Agriculture, has shared a public health alert that meatloaf lovers should take note of. The government agency says a series of frozen meatloaf products have been redistributed without proper ingredient statements, posing a risk to anyone with allergies that consumes it.
"These entrees are removed from their master carton and delivered to consumers in ready to prepare trays that do not bear an ingredient statement," the FSIS stated. "While egg, soy, and wheat are declared in the ingredient list that appears on the carton, milk is not. FSIS is issuing this public health alert to ensure that consumers with allergies to egg, milk, soy, and wheat are aware that these products should not be consumed."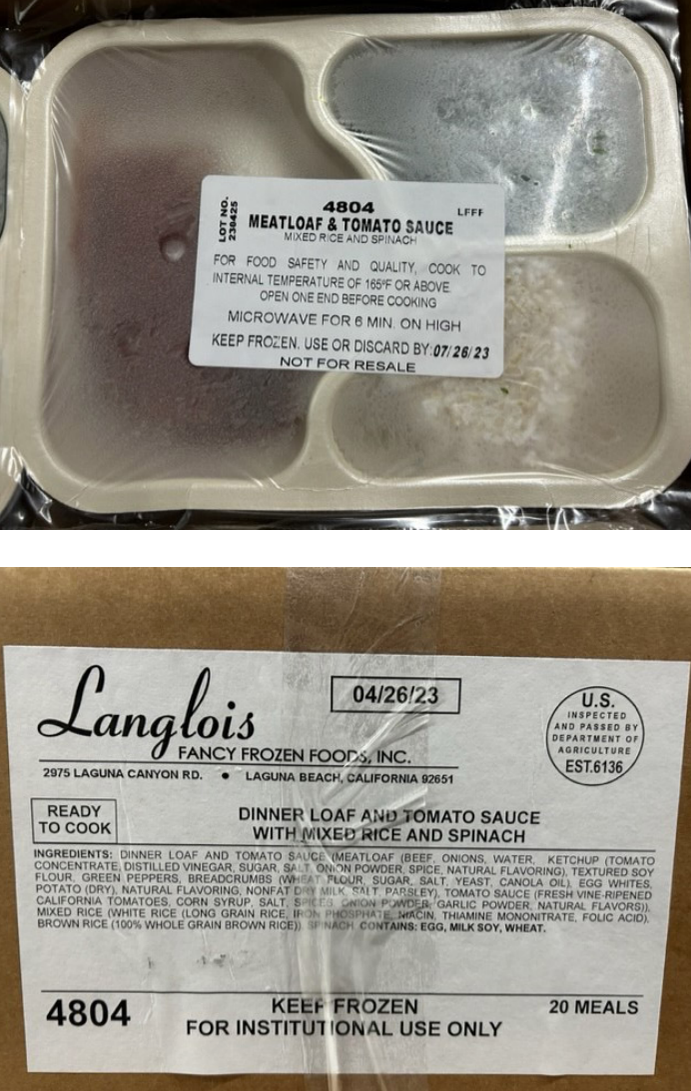 The labels on some of the redistributed meatloaf serving is shown above. They can be identified with the description "MEATLOAF & TOMATO SAUCE MIXED RICE AND SPINACH" placed on the 14-oz. paper or plastic three compartment tray with a sealed plastic cover. The use or discard by dates are May 1, May 13, June 15 and June 28.
As of press time, the government believes that these were delivered to "the senior population in Southern California" via meal-delivery programs. As a result, no formal recall was declared because the meatloaf in question is "no longer available for distribution to consumers."
There have been no known adverse reactions to the product yet, but the FSIS encourages "anyone concerned about an injury or illness should contact a healthcare provider." If consumers have questions about the affected product, they can contact Langlois Frozen Foods' president, Robert Cavanagh, at robert.cavanagh@langloisfoods.com or 949-497-4739.
This is the concerning food alert story we've covered here at PopCulture.com today. Click here for more on the previous story, which concerned bacteria contamination in a variety of Cadbury treats. Stay tuned to stay up-to-date on public health alerts and recall notices.
0
comments