King Charles Ended up Keeping Queen Elizabeth's Promise Despite Rumors to the Contrary
King Charles followed through on a promise his mother made last week when he officially named his brother, Prince Edward the Duke of Edinburgh. Previous reports had indicated that the king was considering withholding the title or conferring it on someone else. Either that wasn't the case or he changed his mind, because the royal family announced on Thursday that Prince Edward is now the Duke of Edinburgh just as their father Prince Philip previously was.
"His Majesty The King has been pleased to confer the Dukedom of Edinburgh upon The Prince Edward, Earl of Wessex and Forfar, on the occasion of His Royal Highness's 59th birthday," the announcement read. "The title will be held by Prince Edward for His Royal Highness's lifetime. "The Dukedom was last created for Prince Philip in 1947, upon his marriage to Princess Elizabeth, who held the title of Duchess of Edinburgh before acceding to the throne in 1952. The new Duke and Duchess of Edinburgh are proud to continue Prince Philip's legacy of promoting opportunities for young people of all backgrounds to reach their full potential."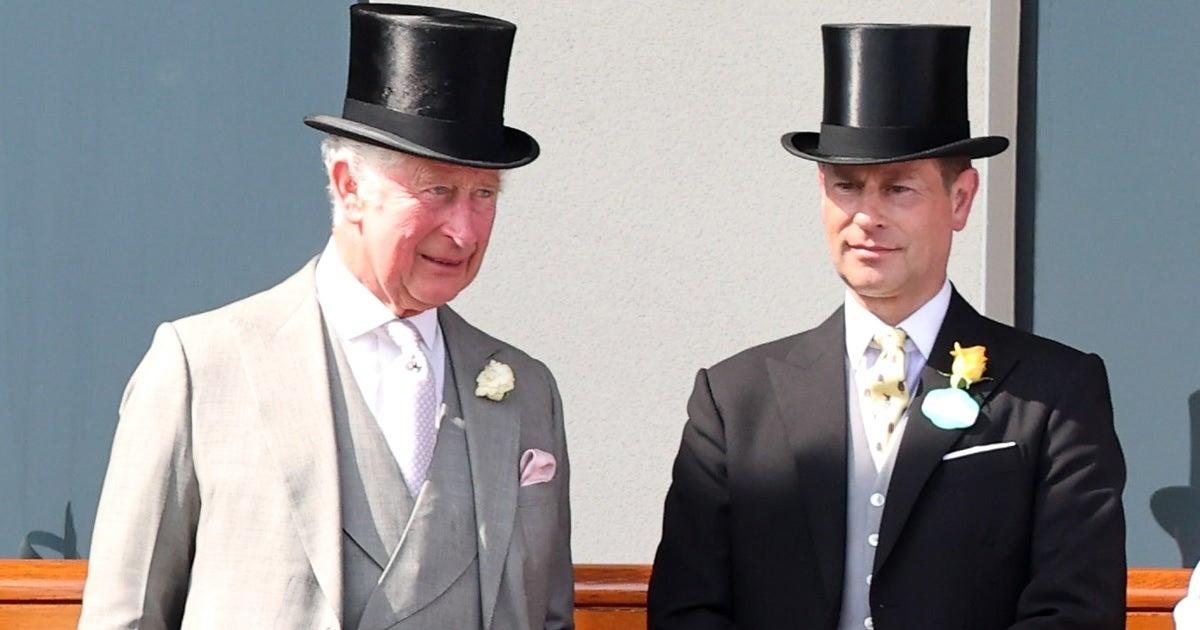 The announcement puts to rest previous reports that King Charles III might not follow through on a promise made by his predecessor and his mother, Queen Elizabeth II. She and her late husband Prince Philip had promised Prince Edward that he would be the Duke of Ediburgh back in 1999, according to a report by The Sun. However, after Prince Philip passed away in 2021 the title went unclaimed for over a year. It's no surprise that this led to speculation and rumors.
Sources close to the king said that he was considering withholding the dukedom for himself in an effort to shrink the monarchy overall. They also claimed that the king felt that his younger brother had a big enough title as the Earl of Wessex. They told The Daily Mail: "The King wants to slim down the monarchy, as is well known. That means it wouldn't make sense to make the Earl the Duke of Edinburgh. It's a hereditary title that would then be passed on to the Earl and Countess of Wessex's son, James, Viscount Severn. Essentially, this was accepted by the Earl when he agreed that his children would not be a prince or princess."
In spite of these reports, all signs indicate that the new king is relying heavily on his younger brother Prince Edward as well as his sister, Princess Anne. Both were recently named official Counsellors of State, meaning they can act on the king's behalf when he is away or unable to perform his duties. The royal family's new structure will continue to evolve this year leading up to The Coronation of King Charles III on Saturday, May 6.
0
comments