Hot dog fans in four states need to double-check before putting their hot dogs in a bun. Perfection Bakeries of Fort Wayne, Indiana, doing business as Aunt Millie's, had to recall batches of hot dog buns because they contained an undeclared allergen. The Our Family White Hot Dog Buns could contain undeclared sesame, which could be dangerous for those with a severe sensitivity or allergy to sesame if they consume them.
The recall was issued on March 21 and published on the U.S. Food and Drug Administration website. The eight-count Out Family Hot Dog Buns packages were sent to stores in Michigan, Ohio, Indiana and Illinois. The products come in printed plastic packages with a blue twist tie. The UPC is 0-70253-75107-3 and the recall covers those with Best By Dates of 4-9-2023 or earlier.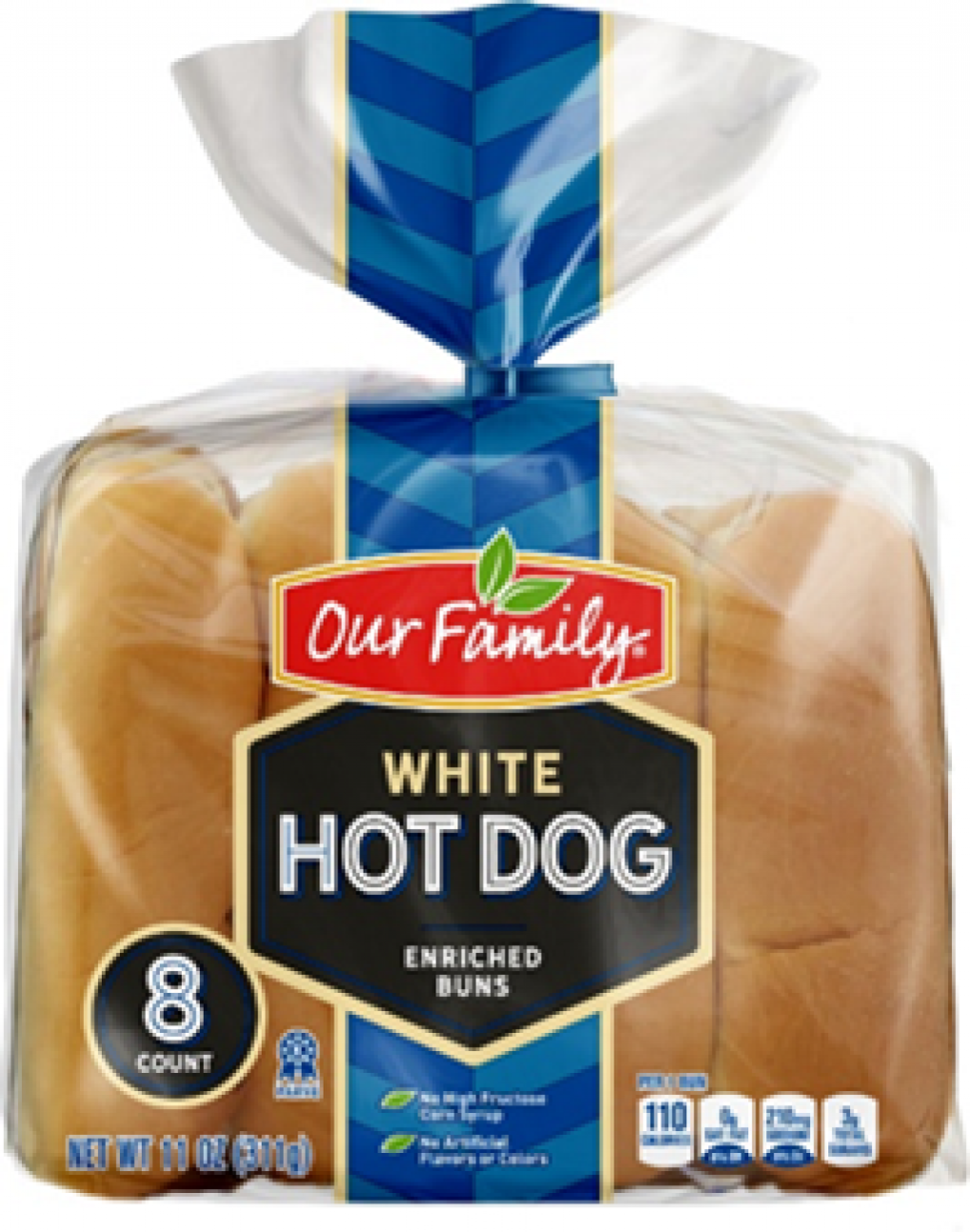 One reaction has been reported so far in connection with the issue. The recall was issued after the company learned hot dog buns with sesame were sent to stores in a package without sesame listed as an ingredient. Aunt Millie's production was paused while the company and the FDA investigate the situation.
Consumers who bought the buns are asked to return them to the point of purchase for a refund. Anyone who may experience symptoms of an allergic reaction should get medical attention. Consumers can also contact Aunt Millie's at 1-800-995-8245 Ext. 276 between 8 a.m. and 5 p.m. EST.
The hot dog bun recall wasn't the only food recall last week caused by an undeclared allergen. Second Nature Brands of Madison Heights, Michigan recalled four-ounce packages of Gluten Free Reese's Pieces Brownie Brittle because they could contain undeclared wheat. This product was sent to stores nationwide and came in packages with the UPC 711747011562 and lot codes SG 1054 15/NOV/2023 1S and SG 1054 15/NOV/2023 2S. At least one illness has been reported in connection with the issue so far. All production of the brownie brittle was halted until the FDA and Second Nature Brands could determine if the problem is corrected. Consumers who bought the product should not consume them and contact Second Nature via email at recall@browniebrittle.com or phone at (800) 651-7263 for refund information.
0
comments