'Dances With Wolves' Actor Accused of Being Cult Leader Facing Sexual Abuse Charges
Dances With Wolves was Kevin Costner's award-winning box office achievement, becoming one of three westerns to win Best Picture at the Oscars. It also is one of the few westerns that attempt to give Native Americans some cultural weight on screen.
For one native actor from the film, the days of the film's success and praise are far away. Nathan Lee Chasing His Horse starred in the film as the young native Smiles a Lot, but in recent years he's been better known for legal issues.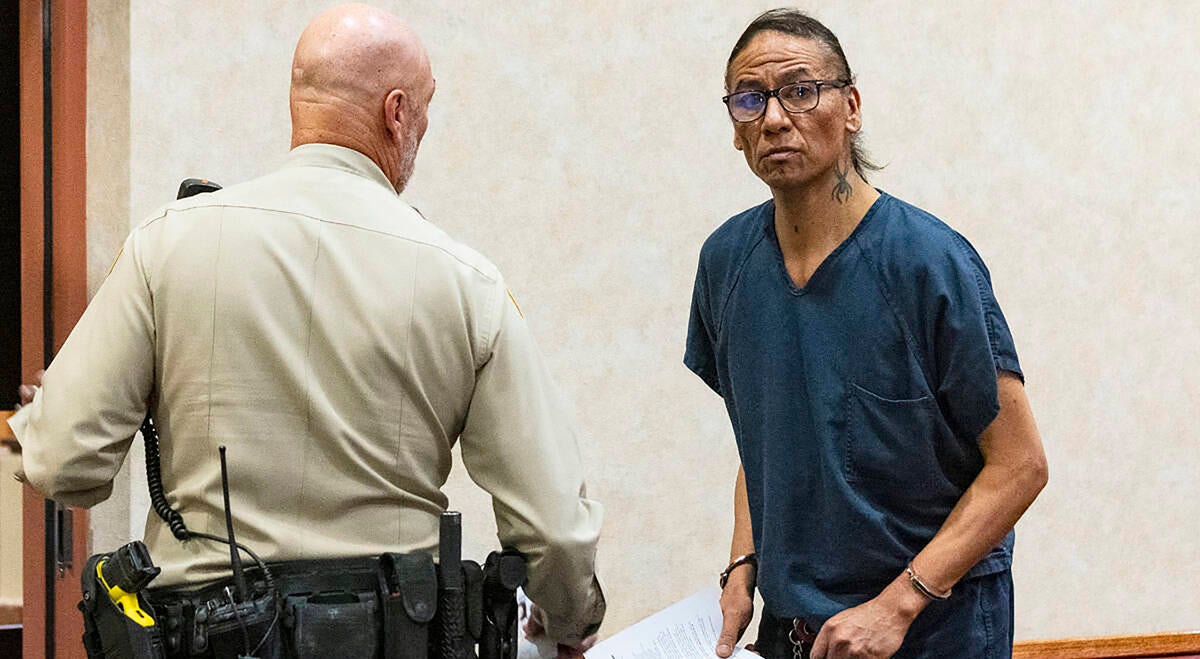 Chasing Horse was arrested on Jan. 31, in Las Vegas after a lengthy investigation into allegations of sex trafficking, sexual assault of a child, child abuse, neglect, and sexual assault, according to Sky News. He appeared in court on Thursday, but he has yet to be formally charged over the allegations. His custody will likely be addressed by Monday alongside any possible bail.
Any possible hearing also hinges on what the judge learns from lawyers, investigators, the victims, and Chasing Horse's relatives if they choose to speak, according to the AP. As the outlet notes, Chasing Horse is believed to be a cult leader at the helm of The Circle, with his followers believing he had abilities from "higher powers."
In the wake of his Dances With Wolves role, Chasing Horse became known as a "medicine man" with native tribes across the U.S. and Canada, performing "healing ceremonies." According to the AP, police reports indicate that Chasing Horse abused this position to allegedly physically and sexually assault "Indigenous girls." He also reportedly took underage wives across two decades.
According to the AP, SWAT officer and detectives with Vegas police entered Chasing Horse's family home and took him into custody without incident. Chasing Horse's arrest report claims police found 41 pounds of marijuana and psilocybin mushrooms, firearms and a memory card allegedly holding several videos of sexual assaults.
His arrest led to the release of his warrant by the outlet, with 50 pages detailing Chasing Horse's alleged instructions to his wives to "shoot it out" with police if they target the family. He also reportedly had his wife prepared with "suicide pills." The warrant also claims investigators ID'd "at least six sexual assault victims," including a victim who was 13 years old at the time. The arrest comes nearly a decade since Chasing Horse was banned from Fort Peck Reservation in Montana due to allegations of human trafficking and threatening tribe elders.
"Some of Nathan's supporters told the members that something bad was going to happen to them," Angeline Cheek told the outlet. "They made threats to our elders sitting in the council chambers."
0
comments