'Ted Lasso' Season 3: Zava Makes Interesting Impression in Episode 3
[Ted Lasso Season 3 Episode 3 spoilers ahead.] AFC Richmond has landed the best player in the world in Zava (Maximilian Osinski), and his first meeting with the squad was interesting. In Episode 3 of the Apple TV+ series Ted Lassso Season 3 (titled "4-5-1"), Zava meets his teammates for the first time, and while he has a huge ego, he also has a claiming presence that rubs the players the right way.
That being said, Jamie (Phil Dunster), who was the best player on the team before Zava, is not buying what he's selling. In fact, he meets with the coaches, Ted (Jason Sudeikis), Coach Beard (Brendan Hunt) and Roy (Brett Goldstein), and tells him how he feels about Zava. Jaime tells them that he's "self-absorbed" and only cares about himself. Coach Beard finds it funny that Jamie was saying this considering he was like that in the first season.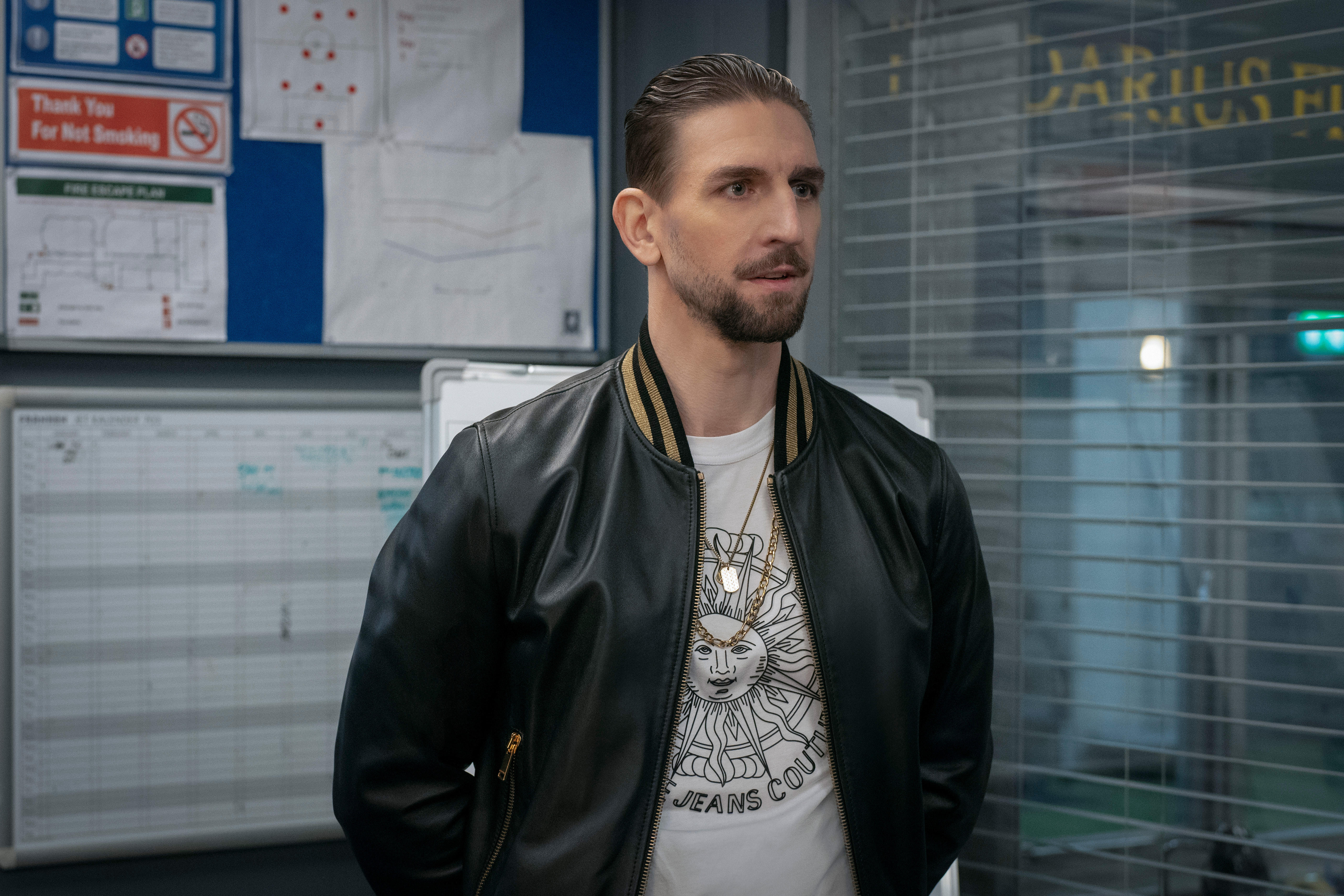 Jamie may not like Zava, but the soccer superstar makes AFC Richmond a power in the Premier League as they go on a major winning streak and climb up the standings. Jamie still isn't happy as he wants to be the best player on the team, which leads to him getting help from Roy who agrees to train him.
Relationships are also a big part of Episode 3. At the beginning of the episode, we see AFC Richmond player Colin (Billy Harris) spending time with a man he's been seeing regularly. Colin has kept his sexuality a secret since he's not ready to come out to his teammates. But at the end of the episode, Trent Crimm (James Lance) sees Colin making out with his boyfriend outside when he was leaving a party hosted by Sam (Toheeb Jimoh). With Trent writing a book about the team, one has to wonder if he will include Colin's secret.
Rebecca (Hannah Waddingham) is also dealing with her challenges in relationships. She goes to see a psychic who is close to her mother and tells her that she "will have a family" and "will be a mother." The psychic also tells Rebecca about a green matchbook, which is something Sam gives to her while she attends the party at his restaurant.
And Ted gets an interesting surprise involving his family. He tries to call his son Henry because he wanted to wish him good luck before his big soccer match. Ted doesn't have his cell phone and can't remember his ex-wife's cell phone number. That leads to him calling the house phone and his former marriage counselor answers the call. Ted is surprised to learn that Michelle (Andrea Anders) is presumably dating the person that was supposed to help with their marriage, but Michelle tells Ted they can talk about it when they have more time. At the end of the episode, Ted meets up with Sassy (Ellie Taylor) at the party and tells him about the news. Before running into Ted, Sassy tells Rebecca and Keeley (Juno Temple) that she is going to hook up with Ted if she sees him.
0
comments