Ralph Macchio Shares Big Updates on Cobra Kai Season 6 (Exclusive)
Season 6 of Cobra Kai will be the final one for the series. And now the question is when will the new season be available on Netflix? PopCulture.com attended Atlanta Comic Convention in Atlanta where Cobra Kai stars Ralph Macchio, William Zabka and Martin Kove took part in a Q&A panel. A fan asked about the status of Season 6, and Macchio revealed when production will likely begin.
"They're writing the scripts now, and we're supposed to start in Atlanta in probably this spring," Macchio told the group. "I think May is the pencil plan to get started. I can't wait." If production begins in May, that means Season 6 won't premiere until likely in early 2024. This comes after Season 4 and Season 5 were released in a nine-month span and that was made possible because the crew finished filming Season 5 a few weeks before Season 4 premiered on New Year's Eve 2021.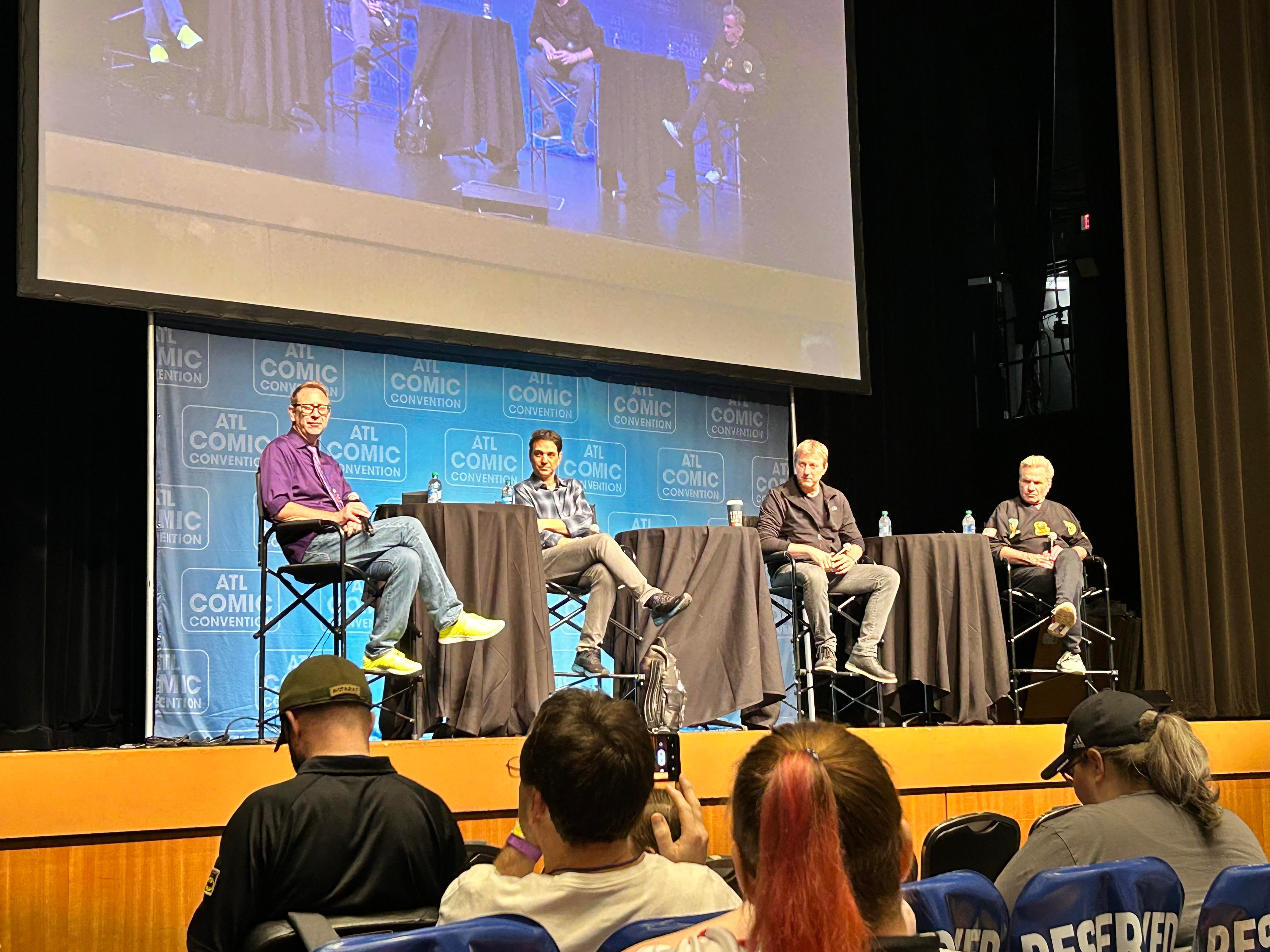 Earlier in the panel, Macchio announced production staff began writing the script earlier this month. "Our creatives are in their writers' room, just opened up about two weeks ago, I think. So they're just laying out the roadmap for what the final season of the series will be. And they're constantly surprising us. And if I thought, you know, when I started Season 1, that I would be facing off Terry Silver in season five, what? Seriously? Like twice in one season?" Macchio said when asked about separate tournaments being a potential storyline for Season 6.
"We're all open to that. I mean, the kids are just, the young cast of the show are so spectacular. They're such great actors, and they brought so much to their characters and put so much work in. The physical part of it. They've become martial artists. And they're damn younger, so they can jump a little higher, and they're a little bit more flexible. But there's always room for the OGs to scruff it up a bit, I'm sure. So you know, your guess is as good as mine. But we're open to it all. I think that's how we go into it every season."
Cobra Kai is the sequel series to The Karate Kid and stars Macchio, Zabka, Kove, Courtney Henggeler, Xolo Marudieña, Tanner Buchanan, Mary Mouser, Jacob Bertrand, Gianni DeCenzo, Peyton List, Vanessa Rubio and Dallas Dupree Young.
0
comments