Gracie Hunt: Chiefs Owner's Daughter Weighs in on What Patrick Mahomes Needs to Win Super Bowl (Exclusive)
Gracie Hunt is ready to see the Kansas City Chiefs win another Super Bowl. The 23-year-old daughter of Chiefs CEO and Chairman Clark Hunt has been a fan of the team her entire life and is currently in Arizona with her family to see the team take on the Philadelphia Eagles in Super Bowl LVII. In an exclusive interview with PopCulture.com, Gracie Hunt revealed why she's confident the Chiefs will win their second title in four years.
"I'm biased, but I have to say I'm also an eternal optimist, as is Coach [Andy] Reid's wife, Tammy Reid," Hunt exclusively told PopCulture. "And we will have faith to the end of the game no matter what that looks like. Because as we all know, Patrick [Mahomes] really only needs 13 seconds."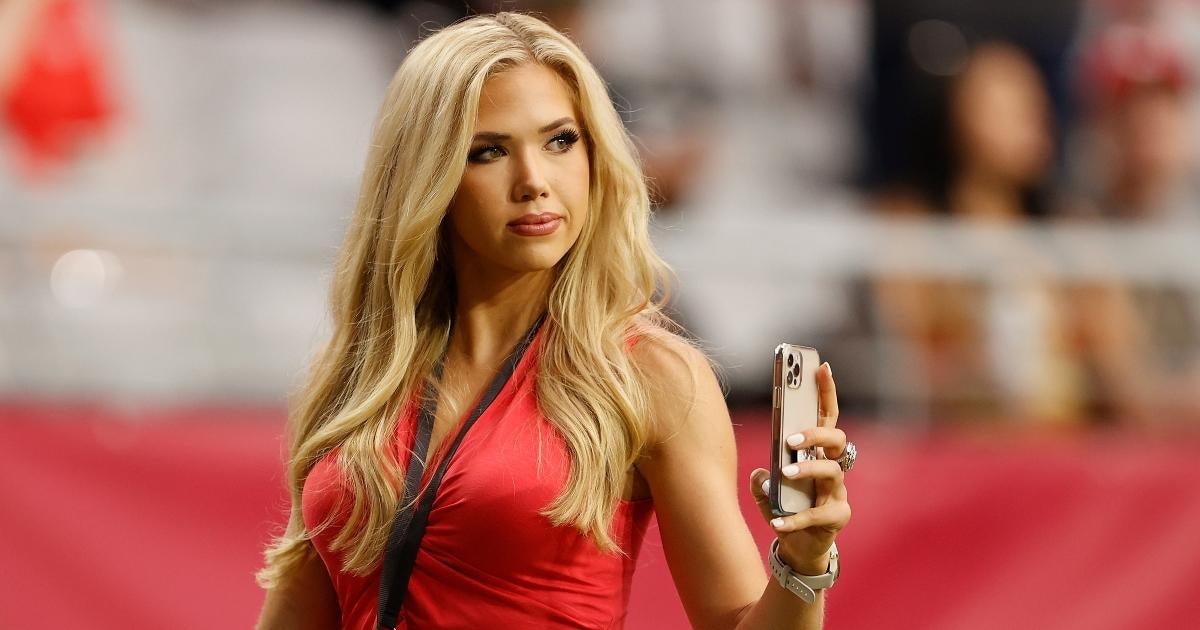 What Hunt is referring to is last year's divisional round playoff game when Mahomes led the Chiefs down the field in just 13 seconds to tie the game against the Buffalo Bills. The Chiefs went on to win the game but lost to the Cincinnati Bengals in the AFC Championship. This year, the Chiefs got some revenge on the Bengals by beating them in the AFC Championship game and are now looking to solidify themselves as the top team in the league once again.
It would be special for the Hunt family to see the Chiefs win on Sunday. But when they defeated the San Francisco 49ers at Super Bowl LIV, that was something Gracie Hunt will never forget. "There were so many memories from that experience I'll take with me for the rest of my life," she said. "For it being the first time for us to win in 50 years, it was pure joy, pure happiness. And just to celebrate with everyone who you love, who's been on such a rough ride with you from the beginning was something I'll always remember. But there was a moment where my dad held up the Lombardi and then gave it to my grandmother and she got to hold the Lombardi, and with her husband, my grandfather, winning the Super Bowl, that was a really special moment to watch."
Over the last few years, the Chiefs have given fans a lot of memories. And for Hunt, notable memory that has stood out for her is the Chiefs winning the AFC Championship during the Super Bowl run in 2019. "I really grew up on that sideline in a lot of ways, and have pictures of me as a little baby being held and carried around on people's shoulders," Hunt said. "I think that it would have to be when we won that first AFC championship, and I watched, again, my dad give Mimi the trophy named after her husband, and she kissed it because showbiz is something she knows, so she's got to give the people what they want. "
"It was truly a really emotional but special moment. And then I guess another thing that I've just loved doing, the times that we've won the AFC championship and gotten to go to the Super Bowl, is to go down on the field with all of our friends and make snow angels in the confetti."
0
comments