Boxing Champ Arrested on Child Neglect Charge
A professional boxer was arrested in Los Angeles on Monday. According to TMZ Sports, Joseph, "JoJo" Diaz was taken into custody by the Claremont Police Department on a charge of misdemeanor child neglect. Records indicated that Diaz was released on Tuesday afternoon, and the specific allegations against him have not been revealed.
Diaz, 30, last fought on Oct. 29, 2022, and lost to William Zepeda. He is scheduled to take on Mercita Gesta on Mar. 18. "1 month to fight night, this week I'm going harder in the gym. I wanna thank God for continuing to allow me to do what I love. Fight night I'll be the best version of myself I've been grinding hard. Everyone will see March 18th," Diaz wrote on Twitter last month. "I wanna thank all my fans that continue to believe in me and support me. March 18th I won't let you guys down."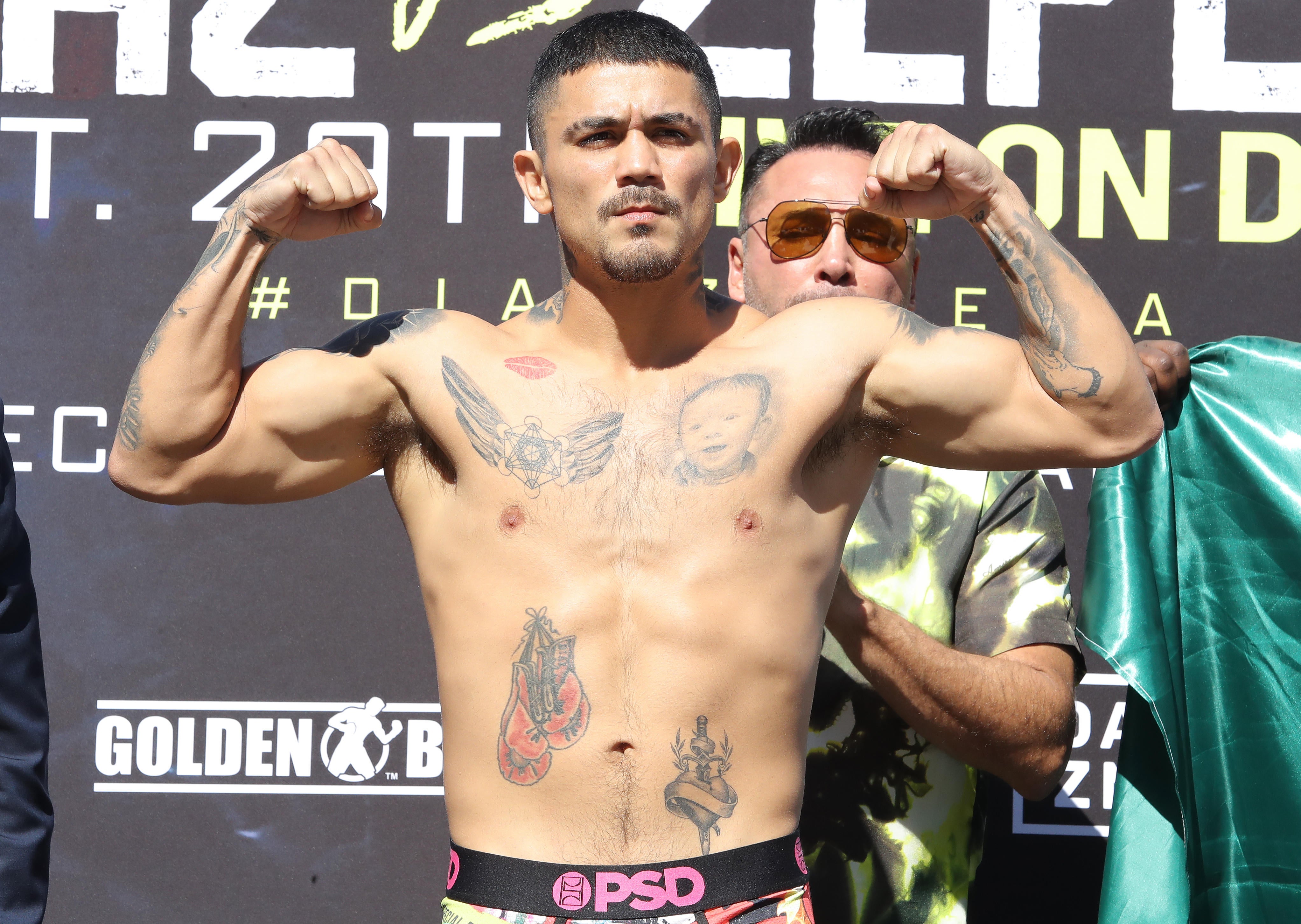 Diaz has won three different lightweight titles in his career. In July 2021, Diaz defeated Javier Fortuna to win the vacant WBC lightweight title but lost it a few months later to Devin Haney. He won his first 26 matches before falling to Garry Russell Jr. on May 2018 and now has a career record of 32-3-1.
Before his loss to Zepeda, Diaz talked about the recent challenges he had in his career. "I've had a couple of losses, a couple of ups and downs in my career," he told Boxing Junkie in October, "but I feel like my whole journey has made me the fighter I am today. They've made me more focused, more determined, hungrier.
He also talked about sending a message to the haters. "The hatred fuels me," he said. "A lot of people think I've fallen off, that I'm not the fighter I was. That right there motivates me. Like I said, I've had losses in my career. You can't let that beat you. You just make adjustments the next time so you can be victorious. …I'm ready to perform." Diaz also competed in the 2012 Summer Olympics. He won his first match with Pavlo Ishchenko but lost to Lázaro Álavarez in his next bout.
0
comments