'80 for Brady': Jane Fonda, Sally Field, Rita Moreno and Lily Tomlin Carry Amusing Film (Review)
Tom Brady just retired from the NFL (again) and is no doubt the best player in NFL history. One of his best moments came in February 2017 when he and the New England Patriots rallied from a 28-3 lead against the Atlanta Falcons in Super Bowl LI to win his fifth NFL championship. That is the focus of the new film 80 for Brady which stars Hollywood legends Jane Fonda, Sally Field, Rita Moreno and Lily Tomlin. 80 for Brady is not the average inspirational sports film, nor does it rank among the best sports comedies in film history. But like Brady, the movie never gives up and wins in the end.
The focus of 80 for Brady is four women — Lou (Tomlin), Trish (Fonda), Maura (Moreno) and Betty (Field) — who are huge Brady fans and win tickets to go see him and the Patriots in the Super Bowl. And as they arrive in Houston, they embark on an unforgettable adventure that includes dancing, wings and gummies. This is based on a true story of five women from Boston being Brady fans and watching him win the Super Bowl in 2017.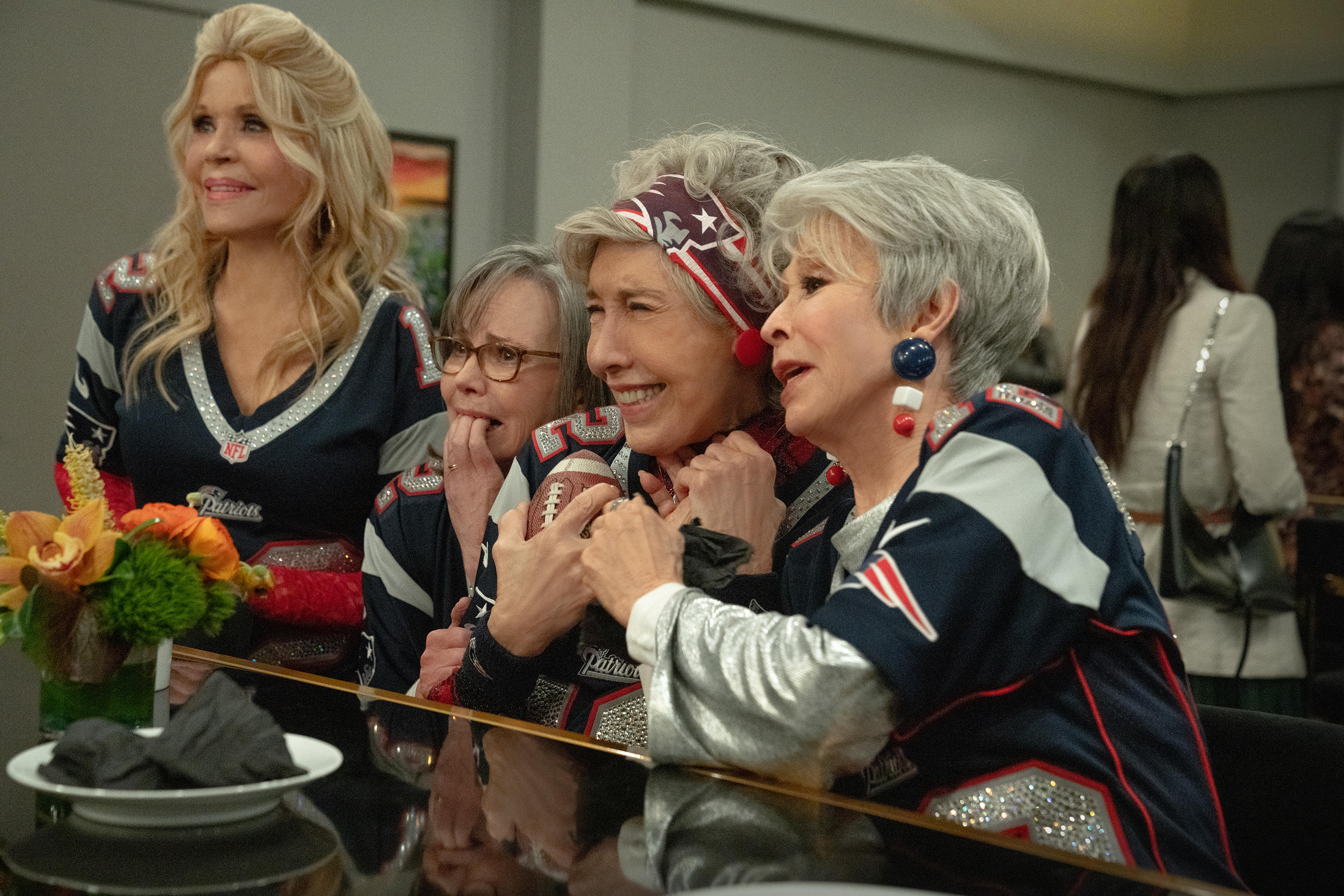 Tomlin, Fonda, Moreno and Field had no issues playing their characters well. Fonda still exudes confidence at 85 years old, Tomlin shows off her strong presence on screen, and Field can do just about everything. But Moreno's portrayal of Maura stood out the most because she brought comic relief that the other three didn't. But that's not to say all four didn't hold their own when it comes to jokes because they all play off of each other very well.
The supporting cast is led by Harry Hamlin, Billy Porter, Guy Fieri, Sara Gilbert, and Brady who is also an executive producer of 80 for Brady. While Brady doesn't have a ton of scenes, he can hold his own with the Hollywood elite, which means he could see more acting roles come his way now that he has a little more time on his hands.
Director Kyle Marvin and writers Sarah Haskins and Emily Halpern were in charge of creating the story. There were some over-the-top moments that will never happen at a Super Bowl, but the trio kept the story going and it was never boring. However, the one issue that 80 for Brady has is the same with all films that have NFL licensing, and that is the NFL has to make sure that it's featured in nearly every scene in the movie in some way, shape, or form. It's a problem because the movie turns into an NFL promotional film and not a football film.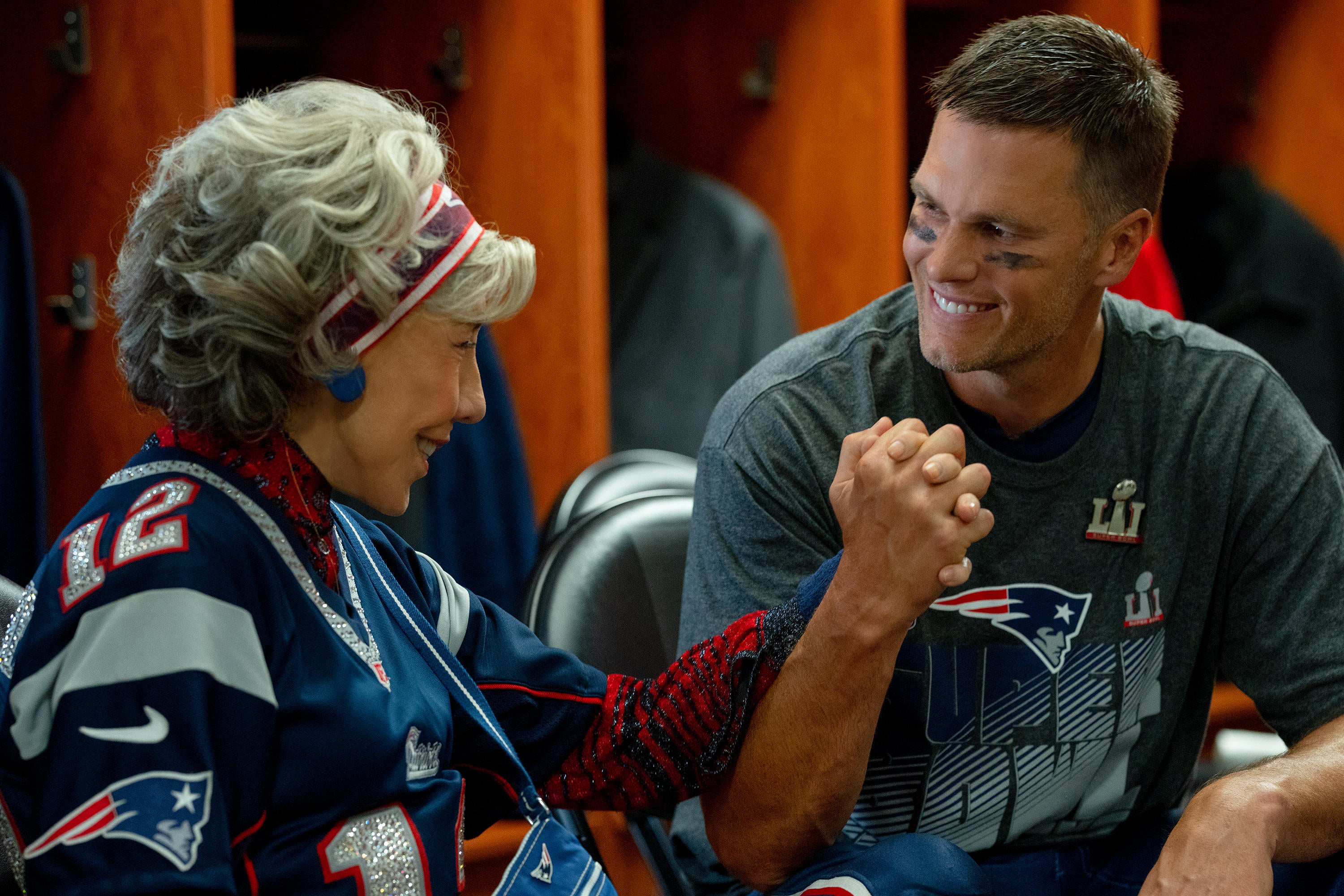 Another thing to point out in 80 for Brady is that it can be hard to watch for a certain group because of the Super Bowl LI scenes. The game is great for Brady and the Patriots since they rallied from 28-3 to win. But Falcons fans might have a hard time watching the movie because it looks at the mistakes the team made, leading to the worst collapse in sports history. My advice for Falcons fans is to look away when the film gets to those parts if they decide to see the film.
When it comes down to it, 80 for Brady has some flaws, but it scores when it comes to making viewers laugh and enjoy their time watching a sports movie. If there is only one thing to take away from 80 for Brady, it's we need to see more of Fonda, Tomlin, Moreno and Field together in future projects. Maybe the four legendary women could tackle the World Series in their next movie.
0
comments