Carol M. Baldwin, Mother of Actors Alec, Stephen, William and Daniel, Dead at 92
Carol M. Baldwin, the matriarch of the Baldwin family, passed away at 92 in her hometown of Syracuse, New York. Her survivors include daughters Jane and Elizabeth and sons Alec, Stephen, Billy, and Daniel. On May 26, Alec Baldwin announced her death in an Instagram post, and her daughter Elizabeth later confirmed the news.
Though Carol's health had been struggling recently, her cause of death was not immediately revealed. She founded the Carol M. Baldwin Breast Cancer Research Fund of Central New York, a fund that supports new and established researchers investigating breast cancer's cause, prevention, and treatment.
The Instagram announcement revealed that Carol was diagnosed with breast cancer in 1991. "After she survived, she joined with a group of Long Island-wide breast cancer support groups to launch an effort with SUNY Stony Brook," the statement continued. "With the support of the university's then-president, Shirley Strum Kenny, the Carol M Baldwin Breast Cancer Research Fund was opened on the campus at Stony Brook. Another chapter was started some years later in cooperation with SUNY Upstate University. The combined efforts have raised millions of dollars for the cause."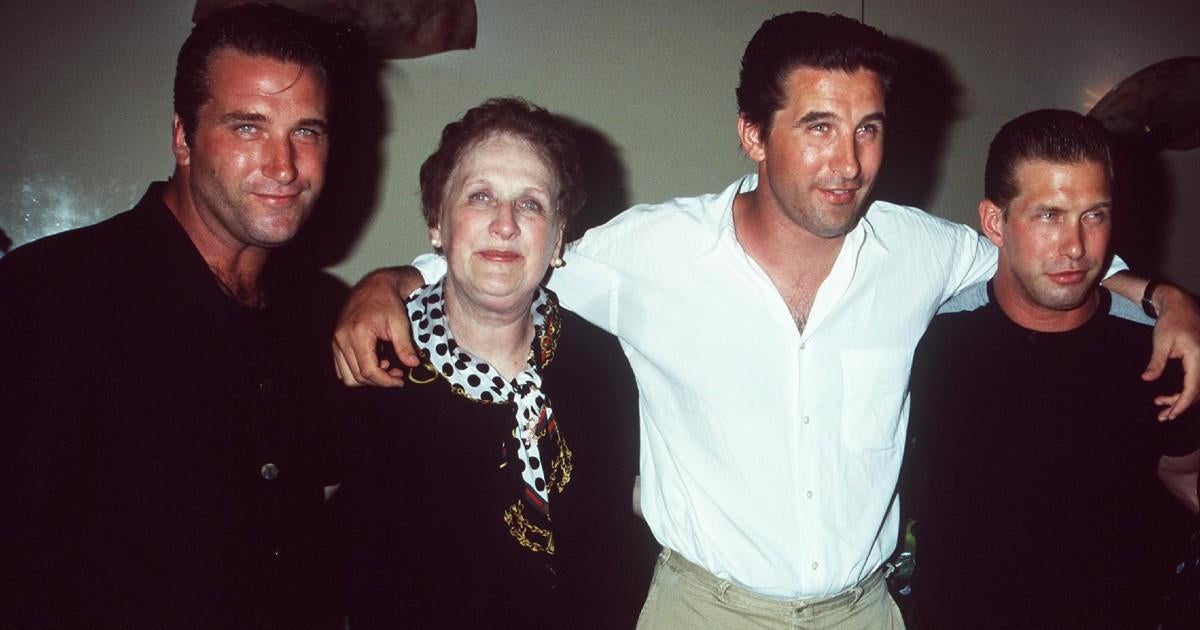 Alec stated in the announcement, "My mother taught me about second acts. And third ones, too. She spent the last 25 years of her life as a fighter and a champion for the cause to which she devoted so much energy. We are all enormously proud of her accomplishments." She also has 25 grandchildren and 14 great-grandchildren in addition to her six children. Memorial arrangements will be announced soon.
Within minutes of his posting, Alec's niece Hailey Bieber and his wife Hilaria Baldwin commented with heart emojis.
Hilaria also shared a touching tribute to her mother-in-law on Instagram, in which she directly addressed her grieving husband.
"She lives on in you, her other babies, their babies...our babies...in all of those who loved her and knew her big heart. Rest In Peace, Carol M. Baldwin," the 38-year-old captioned the post.
0
comments
Bieber also shared Alec's announcement on her Instagram Story, writing, "We love you, grandma." She also posted a younger photo of Carol with the caption, "Yesterday at 5:52pm my beautiful Grandma Carol Baldwin, the matriarch of the Baldwin family completed her journey here on earth. Today I celebrate her, the life she lived, and the legacy she leaves behind. We love you." Daniel paid tribute to his late mother by sharing a throwback photo of her with him and his brothers, captioning it, "Mom and her children."