'Succession' Star Reveals Pregnancy at Season 4 Premiere
Sarah Snook revealed her pregnancy during the New York premiere of Succession late Monday. Snook, 35, is expecting her first child with her husband, comedian and actor David Lawson. The two married in 2021 after falling in love while quarantining together.
Snook walked the red carpet at Jazz at Lincoln Center in a stunning black and silver ensemble that showed off her baby bump. "It's exciting," she told Entertainment Tonight. "I feel great." She said she was 32 weeks along and did not have to wait "too much longer" before her first baby is born.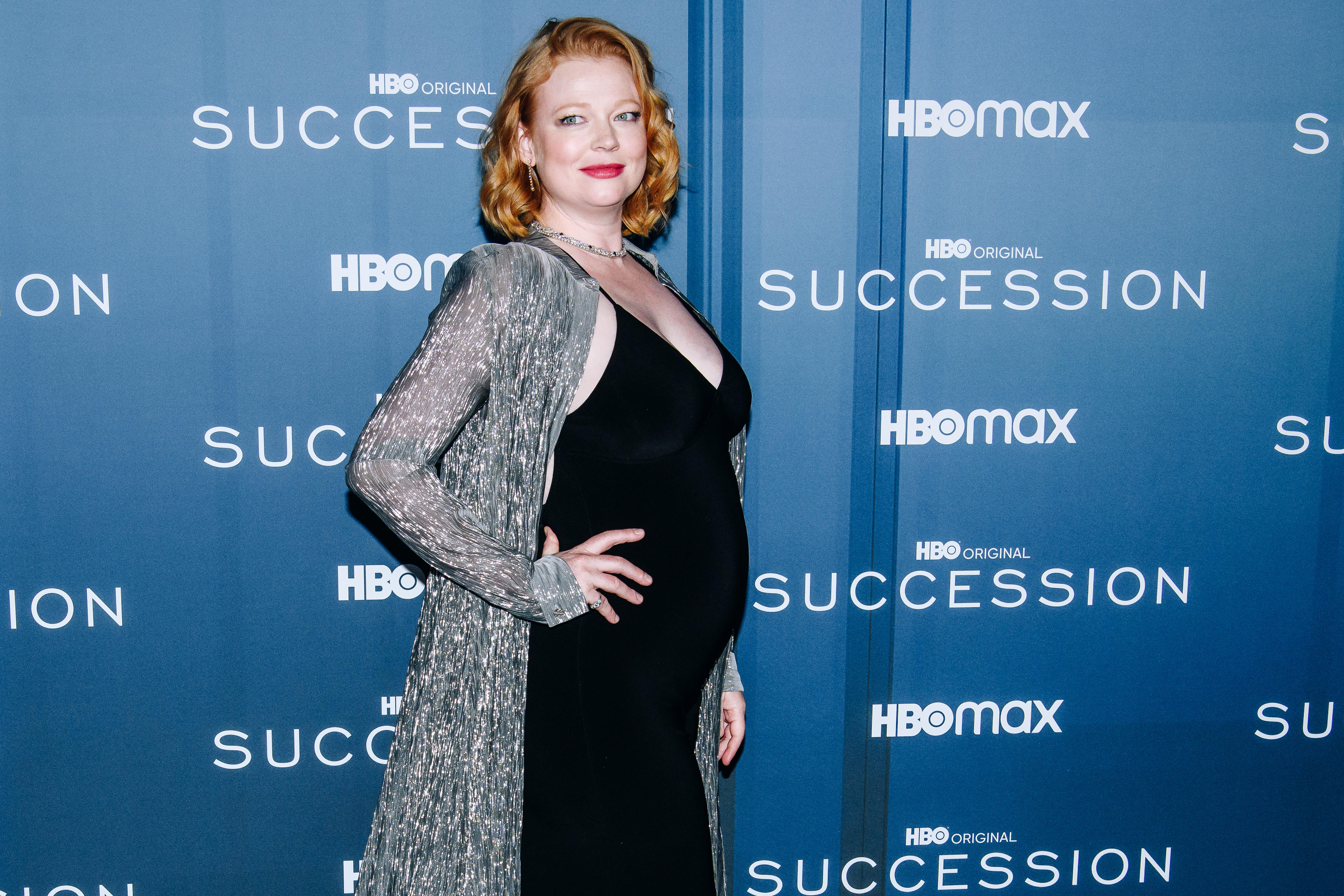 Succession fans don't have to worry about this being a big spoiler though for how Shiv and Tom's story ends. Snook found out she was pregnant while filming the final season, but they were finished before she started showing. "I mean, you couldn't super tell," she told ET. "Because it's not super big, at least at the moment."
Lawson and Snook met in 2014 and got married in early 2021. However, Snook kept the wedding a secret until an October 2021 interview with Vogue. "At the beginning of the pandemic last year, I got locked down in Melbourne with one of my best mates and we fell in love," Snook said.
"We've been friends since 2014, lived together, traveled together, always excited to see each other, but totally platonic," Snook said. "We've just never been single at the same time. I proposed and we got married in February in my backyard." They married in Brooklyn, where Snook lives while filming Succession. Ashley Zukerman, a fellow Australian actor who plays Nate Sofrelli on Succession, was a witness.
Before the premiere, Snook told the Los Angeles Times she did not know Succession was ending until the final table read. "I was very upset," she said about learning creator Jesse Armstrong was ending the series. "I felt a huge sense of loss, disappointment, and sadness. It would have been nice to know at the beginning of the season, but I also understand not being told until the end because there was still a potential that maybe this wasn't going to be the end."
Snook stars as Siobhan "Shiv" Roy in Succession and earned two Emmy nominations for her performance. The series also stars Brian Cox, Jeremy Strong, Kiernan Culkin, Nicholas Braun, and Matthew MacFayden. Season 4 debuts on March 26 on HBO and HBO Max.
0
comments