'The Masked Singer' Judge Speaks out on Breakup Rumors
The Masked Singer judge Nicole Scherzinger shot down rumors that she and former rugby player Thom Evans split. The two have been dating for over three years and are still going strong, based on Scherzinger's response to the rumors. Last week, a source told The Sun that a "distraught" Evans, 37, told his friends he was moving back to the U.K. alone.
Scherzinger, 44, posted a screenshot of The Sun's headline on her Instagram Story on Feb. 4, just hours after the article was published. "Wow, this is news to us. What a joke," Scherzinger wrote, reports Huffington Post U.K. "See you for Valentine's Day babe." The former Pussycat Dolls singer tagged Evans' Instagram page and included a kissing emoji.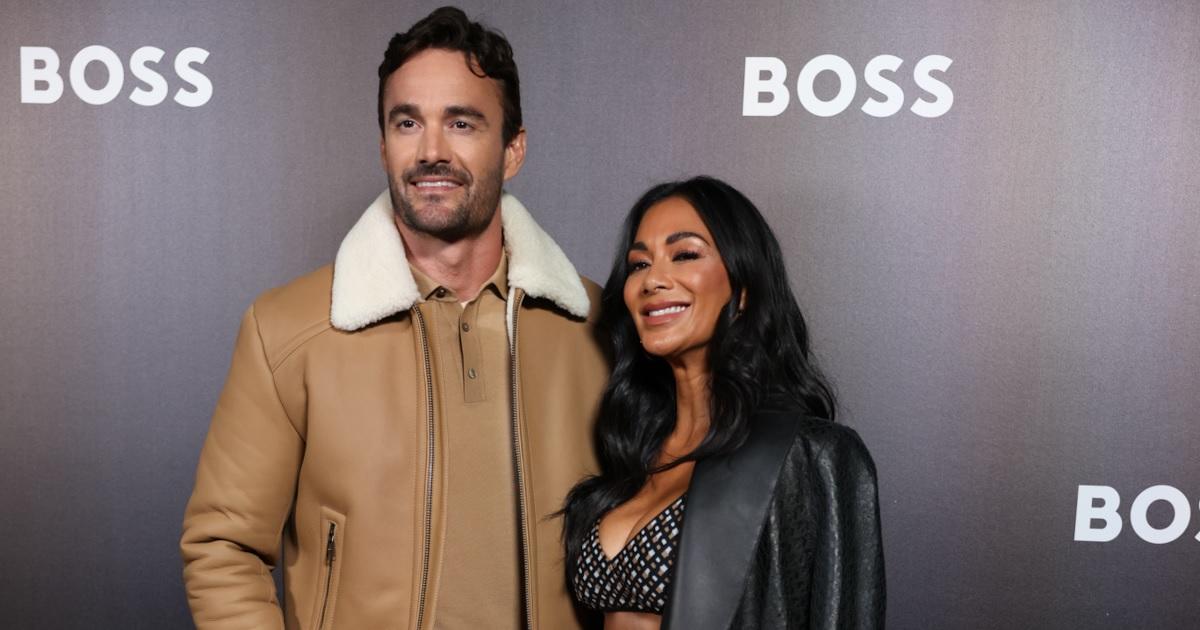 Evans allegedly told friends on Feb. 2 that his relationship with Scherzinger was on the rocks. He "looked distraught" and said he was moving back to the U.K. while Scherzinger remained in Los Angeles. "They've had the most amazing relationship, and they've plastered it all over the internet for all to see," the source told The Sun. "If anything, a lot of people thought they were pretty smug about it, to be honest, so there might be a bit of humble pie here if things are over for good."
There had been speculation about the status of their relationship because they suddenly stopped posting photos of themselves together after the calendar turned to 2023. They have not posted pictures of themselves out together since Jan. 1. Evans has not even posted photos on his Instagram page at all since Jan. 1, when he shared a black and white picture of the couple lovingly looking at each other. Scherzinger also raised eyebrows on Jan. 3 when she shared a video with the caption, "When someone says 'New Year, New Me.'"
Scherzinger was previously engaged to singer Nick Hexum, whom she dated from 2000 to 2004. She was also in a long-term relationship with Formula 1 driver Lewis Hamilton. They were tabloid staples in the U.K. until their relationship ended for good in 2015. She went public with Evans in January 2020 after they met on The X Factor.
"He's my man, the man in my life, the man of my dreams," Scherzinger told The Mirror of Evans in 2020. "I definitely want kids, at the right time. It is all about timing. It's kind of hard now because I'm supposed to be touring next year, so it's just about timing. I've always wanted a family."
Scherzinger rose to fame as a member of The Pussycat Dolls. She became a popular singing competition judge in the 2010s, working with Simon Cowell on the U.S. and U.K. editions of The X Factor. She has served as a panelist on Fox's The Masked Singer, alongside Ken Jeong, Robin Thicke, and Jenny McCarthy Wahlberg, since the show launched in 2019.
0
comments