2022 NFL Draft: A Mock Draft of the First Round
The NFL Draft has arrived, which means experts are rushing to publish their final mock drafts before the first round begins. Over the last few months, there have been thousands of mock drafts to hit the internet, and it's likely all of them will be wrong. However, it's still fun to predict who the NFL teams will choose to make them better for the 2022 season.
Draft expert Daniel Jeremiah of the NFL Network recently spoke to reporters about the draft which is taking place in Las Vegas. "It does feel like Christmas a little bit with all the excitement," he said. "I think Vegas is going to be awesome. It's going to be a great atmosphere. In the draft itself there's so little that's known at this point in time. It's kind of fun not even knowing who the first pick is going to be.
"We don't know where these quarterbacks slot in and where they'll end up going. It provides a lot of intrigue. We might not have those star-stars that we've had the last couple years up at the top, but I don't believe we're ever had more intrigue than we do this year with this draft. Eight teams having two picks, it adds another layer to it, as well. Really looking forward to getting out to Vegas. I think it's going to be a memorable draft. It's going to be a lot of fun." Here's a look at PopCulture Sports' first and only mock draft of 2022.
Round 1: Picks 1-5
1. Jacksonville Jaguars – DL Travon Walker, Georgia
2. Detroit Lions – DL Aidan Hutchinson, Michigan
3. Houston Texans – CB Ahmad Gardner, Cincinnati
4. New York Jets – CB Derek Stingley Jr., LSU
5. New York Giants – S Kyle Hamilton, Notre Dame
prev
next
Round 1: Picks 6-10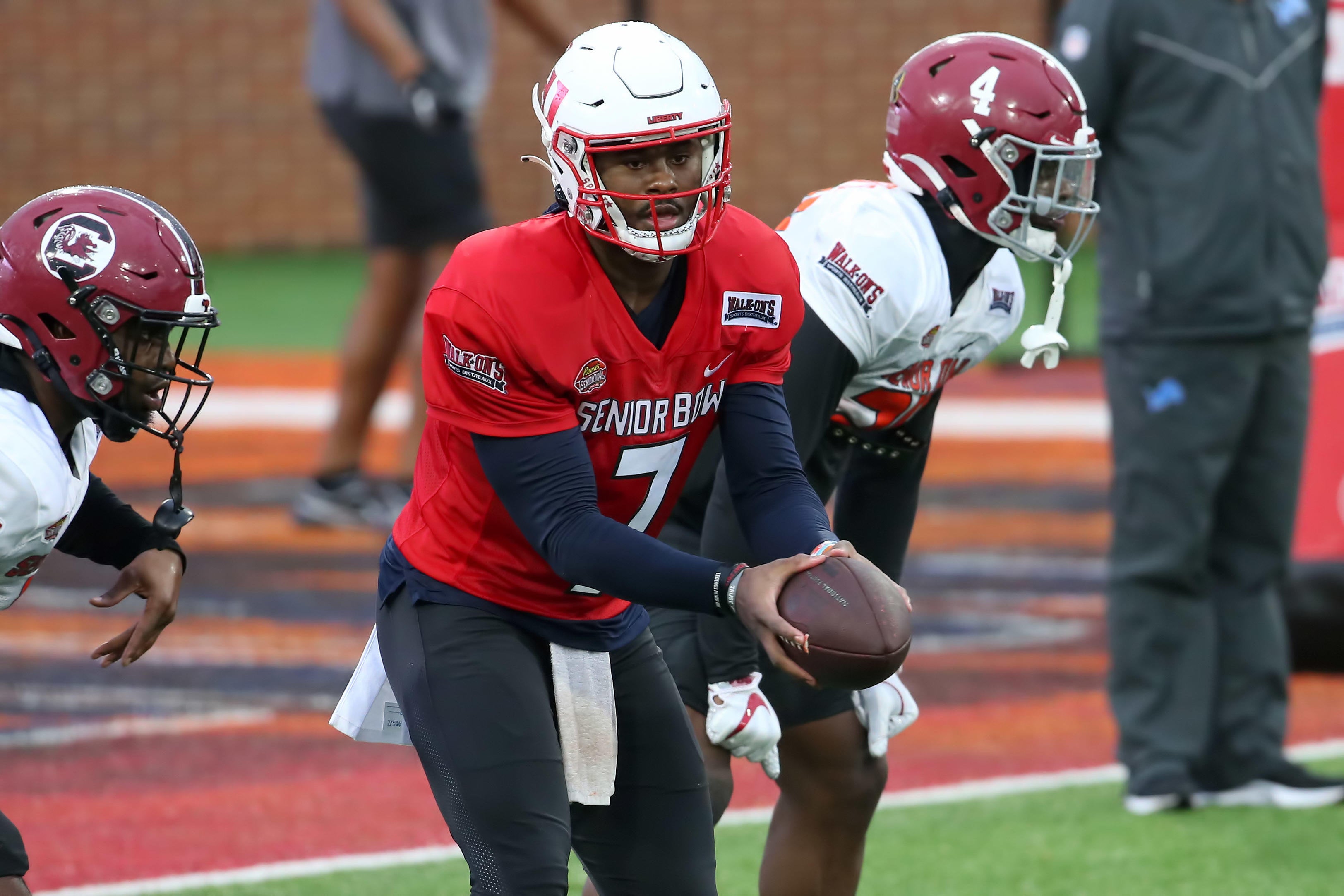 6. Carolina Panthers – QB Malik Willis, Liberty
7. New York Giants – EDGE Kayvon Thibodeaux, Oregon
8. Atlanta Falcons – EDGE Jermaine Johnson, Florida State
9. Seattle Seahawks – OL Evan Neal, Alabama
10. New York Jets – OL Ikem Ekwonu, NC State
prev
next
Round 1: Picks 11-15
11. Washington Commanders – WR Garrett Wilson, Ohio State
12. Minnesota Vikings – DL Jordan Davis, Georgia
13. Houston Texans – OL Charles Cross, Mississippi State
14. Baltimore Ravens – OL Zion Johnson, Boston College
15. Philadelphia Eagles – WR Drake London, USC
prev
next
Round 1: Picks 16-20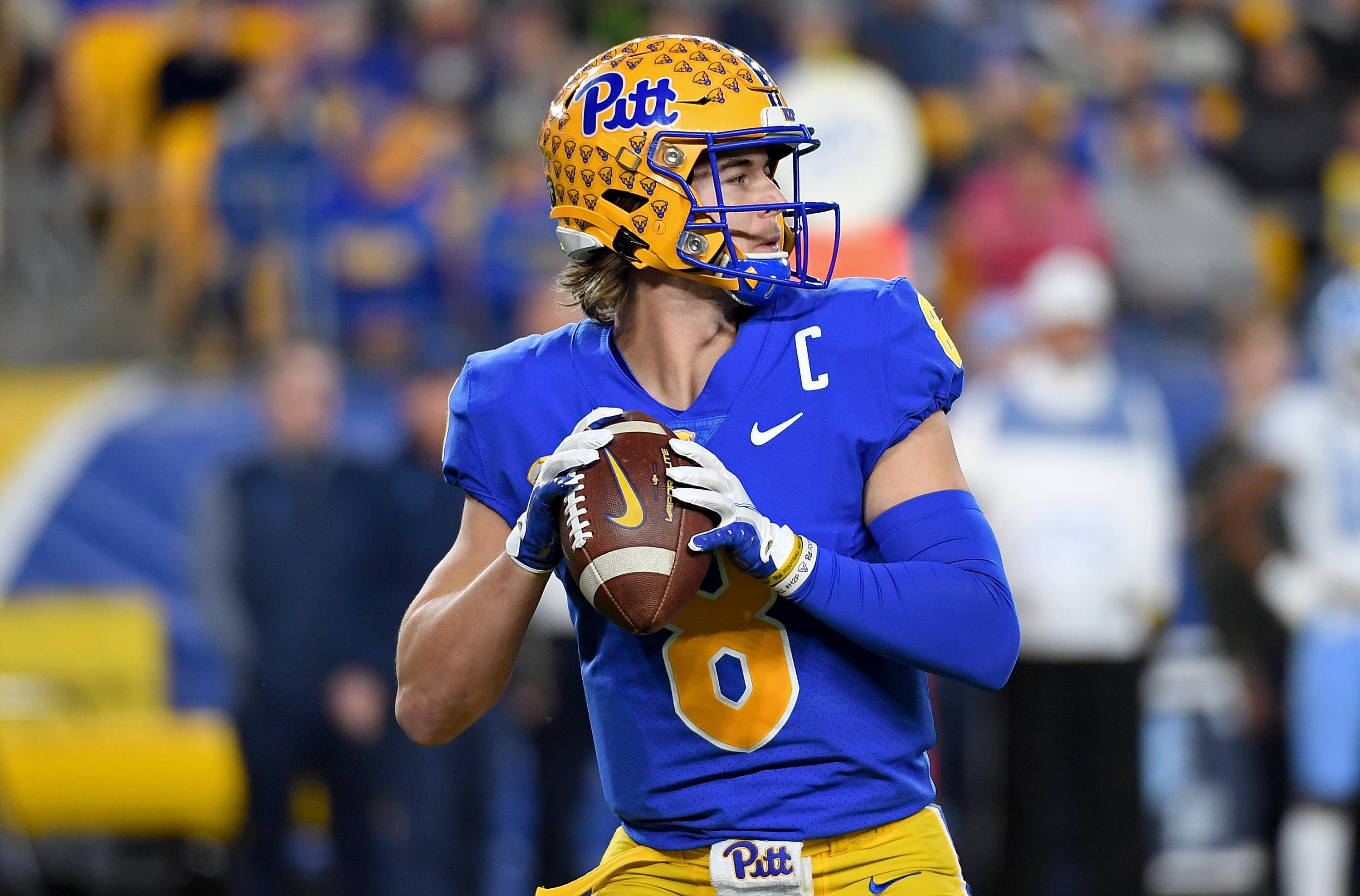 16. New Orleans Saints – WR Jameson Williams, Alabama
17. Los Angeles Chargers – OL Trevor Penning, Northern Iowa
18. Philadelphia Eagles – CB Trent McDuffie, Washington
19. New Orleans Saints – QB Desmond Ritter, Cincinnati
20. Pittsburgh Steelers – QB Kenny Pickett, Pittsburgh
prev
next
Round 1: Picks 21-25
21. New England Patriots – WR Chris Olave, Ohio State
22. Green Bay Packers – EDGE George Karalfits, Purdue
23. Arizona Cardinals – WR Treylon Burks, Arkansas
24. Dallas Cowboys – S Daxton Hill, Michigan
25. Buffalo Bills – CB Kaiir Elam, Florida
prev
next
Round 1: Picks 26-30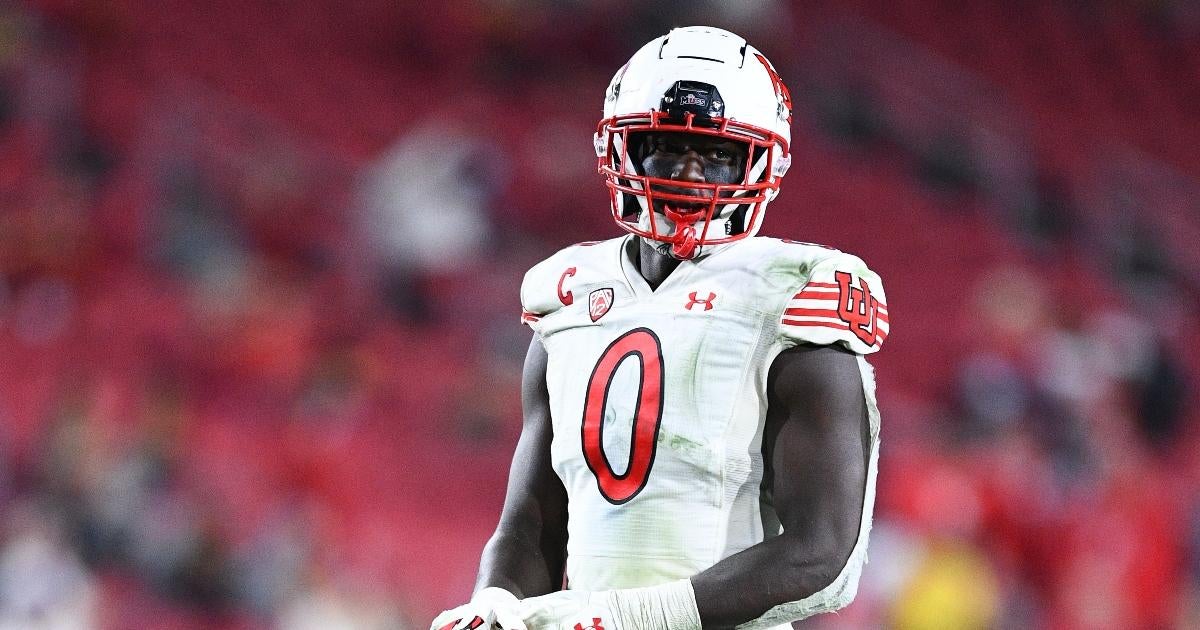 26. Tennessee Titans – LB Devin Lloyd, Utah
27. Tampa Bay Buccaneers – S Lewis Cine, Georgia
28. Green Bay Packers – WR Jahan Dotson, Penn State
29. Kansas City Chiefs – S Jaquan Brisker, Penn State
30. Kansas City Chiefs – CB Andrew Booth, Clemson
prev
next
Round 7: Picks 31 and 32
31. Cincinnati Bengals – OL Kenyon Green, Texas A&M
0
comments
32. Detroit Lions – QB Sam Howell, North Carolina
Teams without a pick in the first round: Chicago Bears, Cleveland Browns, Denver Broncos, Indianapolis Colts, Las Vegas Raiders, Los Angeles Rams, Miami Dolphins, San Francisco 49ers.
prev