'The Masked Singer': Who Is Gargoyle?
Each product has been independently selected by our editorial team. We may receive commissions from some links to products on this page. Promotions are subject to availability and retailer terms.
The Masked Singer Season 9's latest episode saw the debut of Gargoyle, and a spooky entrant into the celebrity singing competition. Scroll through for all the clues, performances and judge guesses for Gargoyle on The Masked Singer Season 9 (if you haven't already been watching via FuboTV or another live service).
Performances and Song Picks
Episode 4: "One Call Away" by Charlie Puth
Show Clues
Episode 4 monologue: "From the time I was 6, I pretty much knew I wanted to be a superhero. But while my peers all seemed to fly, I was always stuck on the sidelines. Until my dad gave me a piece of advice: 'Don't ever let anyone tell you you can't do soemthing.' He made me believe I can do anything, and it became my superpower. So when the call finally came for a hero, I put my cape on and shocked millions with how hard i slayed. I went from the guy they passed on, to the guy they passed to. And now when the lights are blinding and the game's ont he line, I always answer the call."
Episode 1 Visual Clues: a jukebox with an "I (heart symbol) LA" sticker on it, an Xbox controller, hot sauce on a taco, a bottle of water, a credit card
Episode 1 On-stage Clue: The phrase "record maker." Gargoyle also said: "I'm keen on making waves on the field, but being a part of history is the best bonus I can ask for."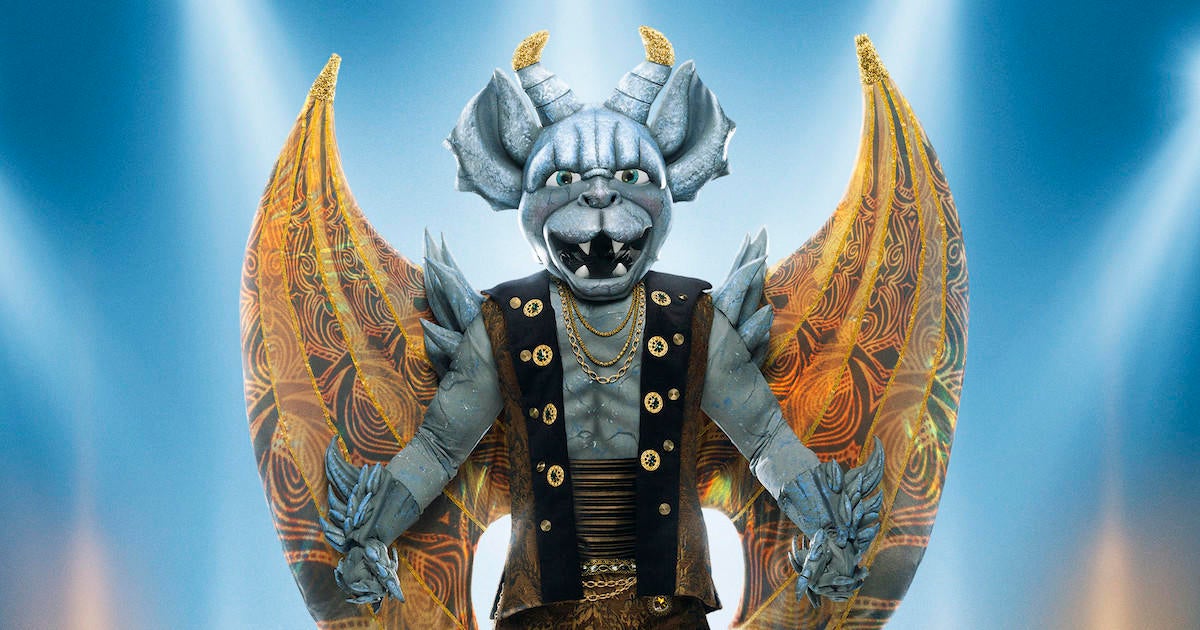 The Guesses
Robin Thicke's guess: no guess made
Jenny McCarthy's guess: Odell Beckham Jr.
Ken Jeong's guess: The Weeknd
Nicole Scherzinger's guess: no guess made
Our guess: We're pretty stumped on this one.

How to Watch
The Masked Singer airs on Wednesday nights at 8 p.m. ET on Fox. If you don't have a traditional cable package, FuboTV allows you to watch The Masked Singer live (there's even a free trial available). Additionally, all episodes of The Masked Singer are available on Hulu the following day.
0
comments