'RHOSLC' Star Jen Shah Gets Tattoos Ahead of Her Prison Sentence
Jen Shah is sporting new ink as she prepares for her upcoming prison sentence. The Real Housewives of Salt Lake City star, who is scheduled to surrender to prison on Feb. 17 after pleading guilty to conspiracy to commit wire fraud, took to her Instagram Story Wednesday to show off two new tattoos she got in honor of her husband, Sharrieff, and their two sons, 28-year-old Sharrieff Jr. and 19-year-old Omar.
The first tattoo Shah showed off is placed on her forearm and reads, "Keiki," which is translated to "child" in Hawaiian. In a second photo, Shah's inner arm can be seen now with a tattoo of her husband's and sons' names written out in cursive: "Sharrieff, Omar, Sharrieff" Shah's new body art comes just days before she was ordered to report to prison after being sentenced last month to six and a half years in prison, plus five years of supervised release for her alleged involvement in a money laundering scheme that defrauded elderly people out of thousands of dollars.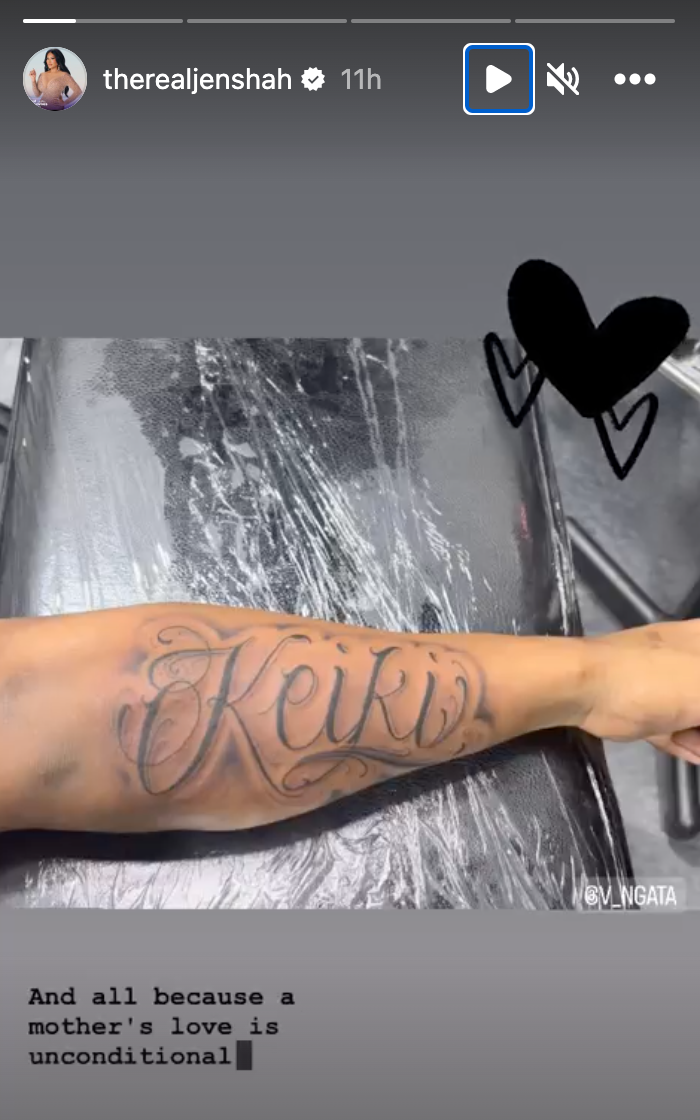 "With today's sentence, Jennifer Shah finally faces the consequences of the many years she spent targeting vulnerable, elderly victims," U.S. Attorney Damian Williams said in a statement at the time. "These individuals were lured in by false promises of financial security, but in reality, Shah and her co-conspirators defrauded them out of their savings and left them with nothing to show for it. This conviction and sentence demonstrate once again that we will continue to vigorously protect victims of financial fraud and hold accountable those who engage in fraudulent schemes."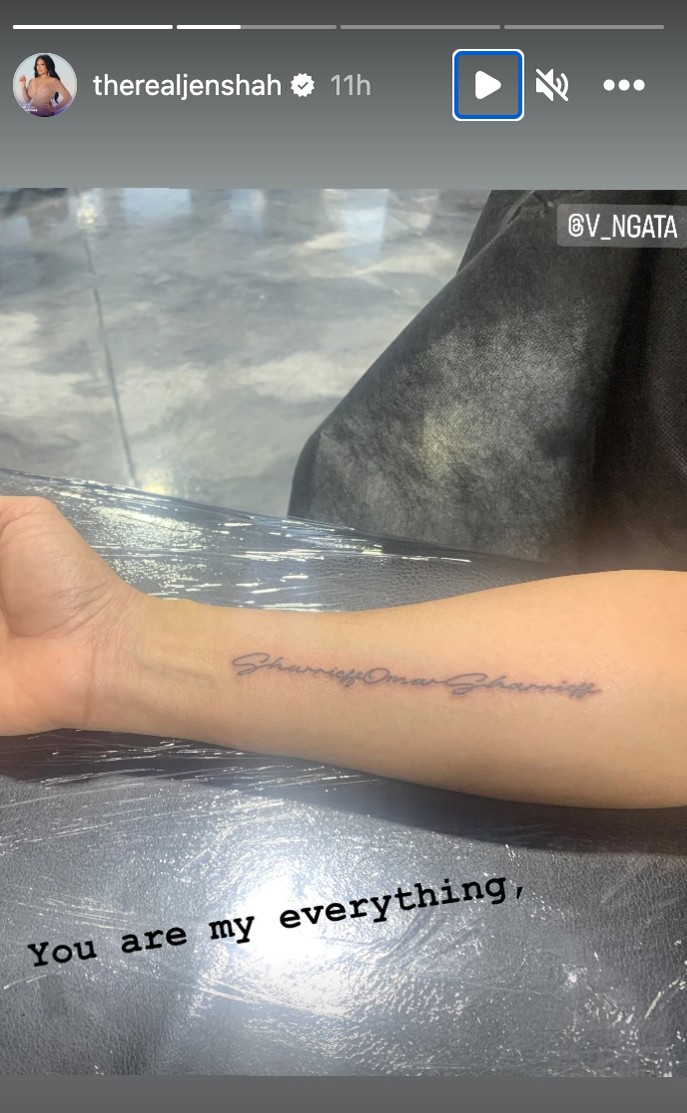 Back in July 2022, the Bravo star pleaded guilty to one count of conspiracy to commit wire fraud in connection with telemarketing in Manhattan federal court. The second count, conspiracy to commit money laundering, was dropped at the time. In December, Shah filed a petition with the court asking for a reduced sentence of three years in prison instead of the advisory sentencing of 11 to 14 years in prison. The reality personality faced a potential maximum of 30 years in prison and five years of supervised release after her guilty plea but was sentenced to only six and a half years. Shah has also agreed to forfeit $6.5 million and to pay restitution of up to $9.5 million to her victims.
0
comments