'Shazam! Fury of the Gods' Star Marta Milans Talks 'Beautiful' Reaction to Rosa Learning the Big Secret (Exclusive)
Marta Milans plays a big role in Shazam! Fury of the Gods. While her character, Rosa, doesn't have any superpowers, being a foster mother to six kids with superpowers makes her a hero. PopCulture.com spoke exclusively to Milans about Rosa's reaction to learning about her kids' big secret.
"That's such a hilarious way in the bedroom when all the kids are superheroes, she evolves very quickly, but she doesn't really have much time to react," Milans exclusively told PopCulture. "She just kind of goes with it. And clearly, she's such a mama bear that realizing that her kids are in danger, she's jumping in at every opportunity to protect them. So I think it's a beautiful way to see her jumping from one thing to the next, not thinking. It's her family, it's her kids, and she doesn't want to have her kids to be hurt in any case. So I think that's beautiful."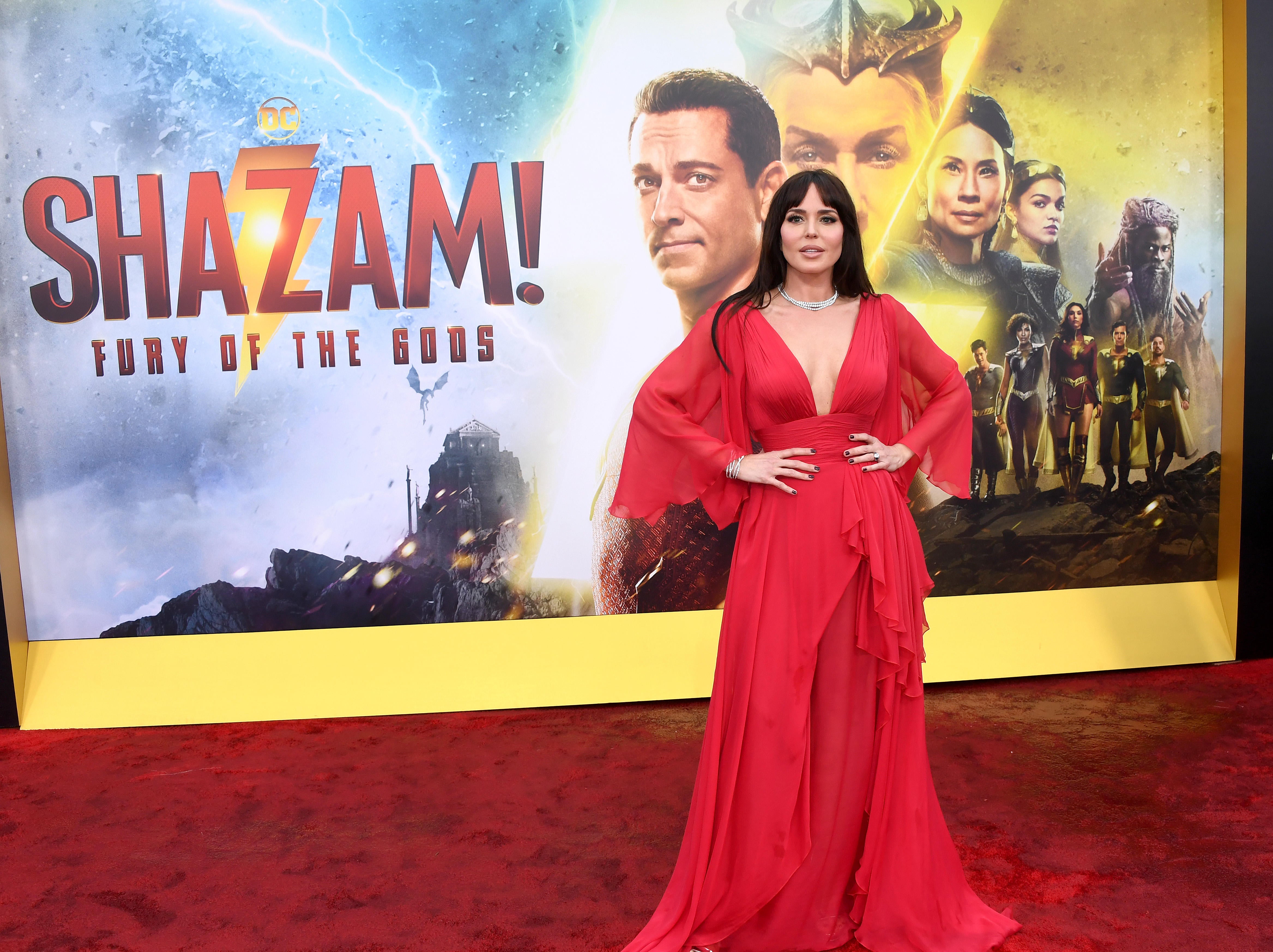 In Shazam! Rosa and her husband Victor (Cooper Andrews) are not aware that Billy (Asher Angel) is Shazam (Zachary Levi). The other children get their powers at the end of the movie, and for Shazam! Fury of the Gods, Rosa and Victor still aren't aware of the kids' secret at first. However, Victor does seem to have a feeling something is going on with his children.
"I don't think Rosa is so much, I think she's way more innocent," Milans said when asked about Rosa and Victor knowing about their kids' powers. "But I think Victor, with all the lighting striking and all those things, I mean, he clearly is the one that figures it out when he is like, 'Oh, we're superheroes.' And he just says the whole thing of, 'All my kids are superheroes being chased by a dragon.' And he puts the pieces together so quickly. And I think it's adorable. The whole family dynamic is adorable."
Milans also talked about a scene where she was flying but didn't make the final cut. "There was one other scene when we get rescued in the house, and then we were taken away by our kids, that we were actually flying," Milans explained. "I wasn't flying, I was being carried by Mary (Grace Caroline Currey), but it was cut out. It wasn't needed, so to speak, in the story."
"We just appeared landing right before the dragon chase's house in that motor auto part place. So that was kind of a bummer to not see it, but I got to film it which was kind of cool. And then it's just the scope of films like this with so many special effects and big things to do that you have to really put your imagination at work because you'll be in a van at a million degrees Fahrenheit. ... If I had been told as a 15-year-old girl in Madrid, Spain where I grew up, that one day I'll be in a van pretending that I'm being attacked by Minotaurs for a big movie, I wouldn't have believed it."
0
comments