Tour Sharon Stone's Former Sea Cliff Mansion in San Francisco
Sharon Stone's Basic Instinct character lived in an astonishing, picturesque home. Stone once lived in a home with just as many incredible views, and it is now up for sale. The San Francisco mansion Stone lived in during the late 1990s is now up for sale at $39 million. Fans can get a tour of the home thanks to TopTenRealEstateDeals.com.
The mansion is located in the upscale Sea Cliff neighborhood and covers about 8,500-square-feet, listing agent Neal Ward of Compass told The Wall Street Journal earlier this month. It is one of only 25 homes built on a cliff above Baker Beach. There are direct views of the Golden Gage Bridge, the Marin Headlands, and the Pacific Ocean.
Stone purchased the home in 1998 with her then-husband, journalist Phil Bronstein. Dentist Faranak Aliabadi and her ex-husband, entrepreneur Dariush Meykadeh, bought the home in 2005 for $13 million. They put the home up for sale earlier this month because Aliabadi wants to travel more and their daughter is starting college. Aliabadi also owns a vineyard in Napa Valley. Scroll on for a tour of this amazing mansion.
Overview of the property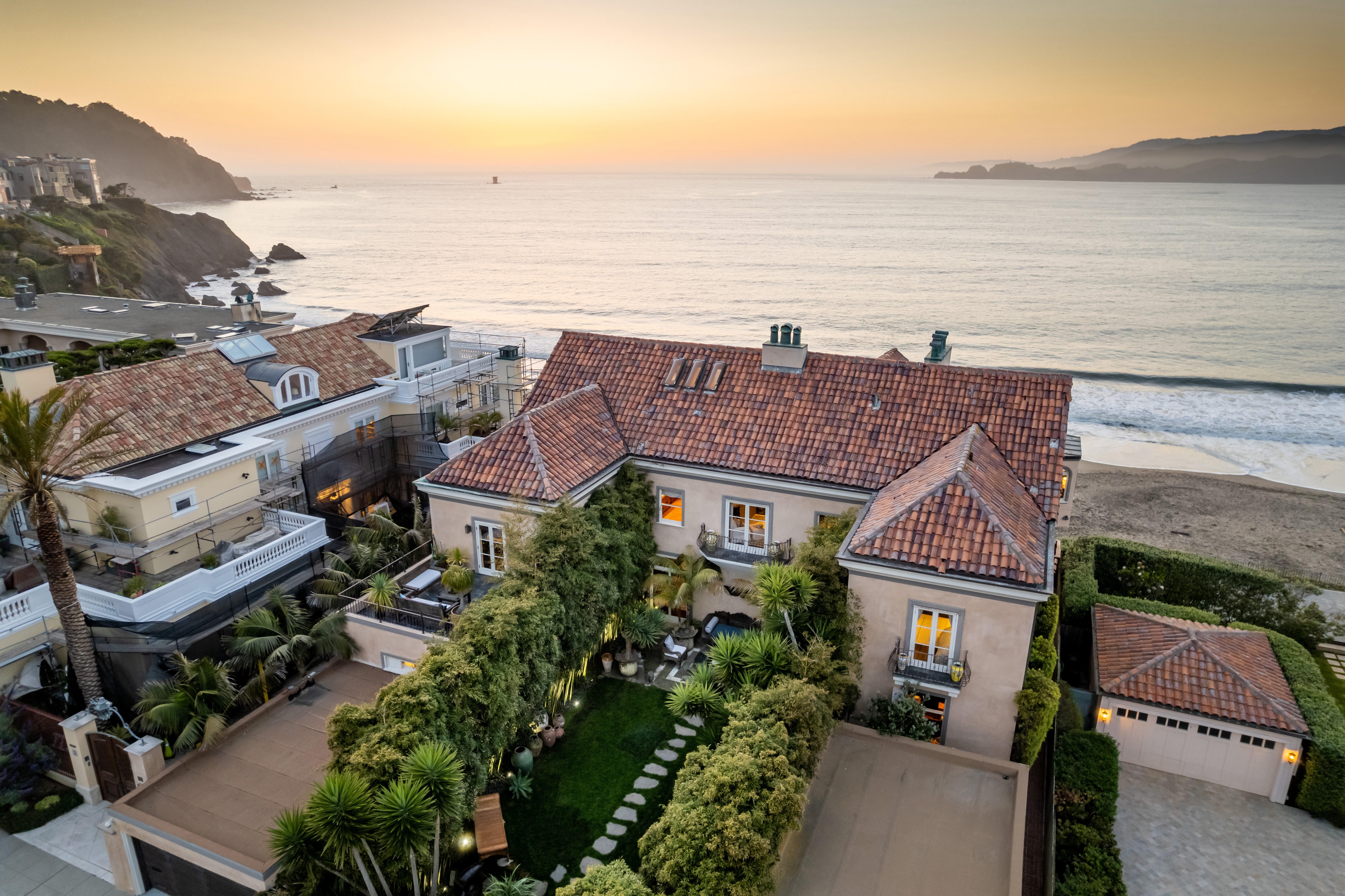 The home was built in the early 1900s, Ward told the Journal. It is shaped like a U, with a red-tile roof and a "Zen garden" courtyard, as Aliabadi describes it. Visitors have to walk through a small courtyard gate to enter the home through French doors.
prev
next
Entryway with 'Old Charm'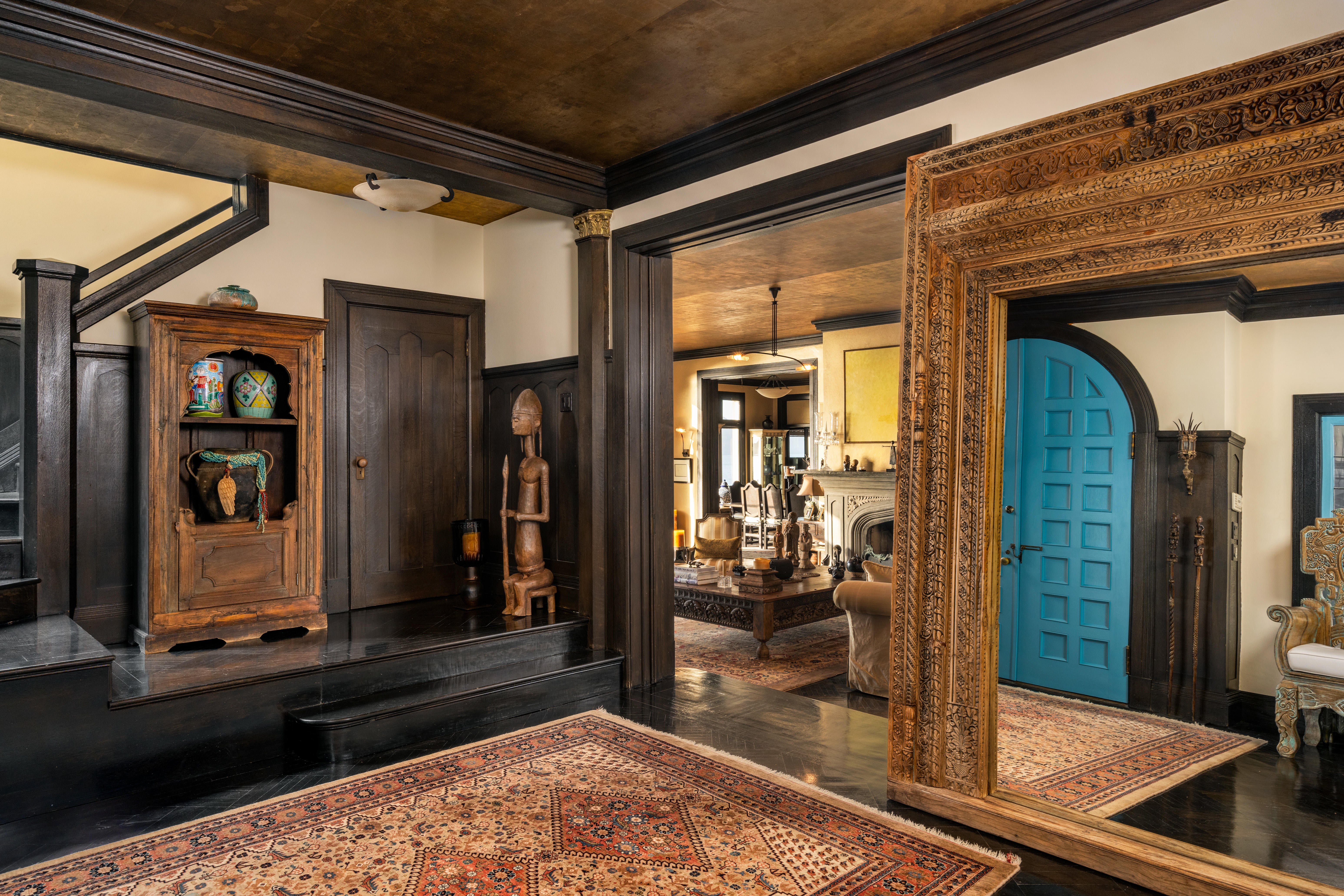 There is plenty of space to entertain guests and enough rooms to host them for a night. The home has seven bedrooms and two two-car garages. There are also a guest entrance and a staff entrance.
prev
next
'Living at the Edge of the Pacific Ocean'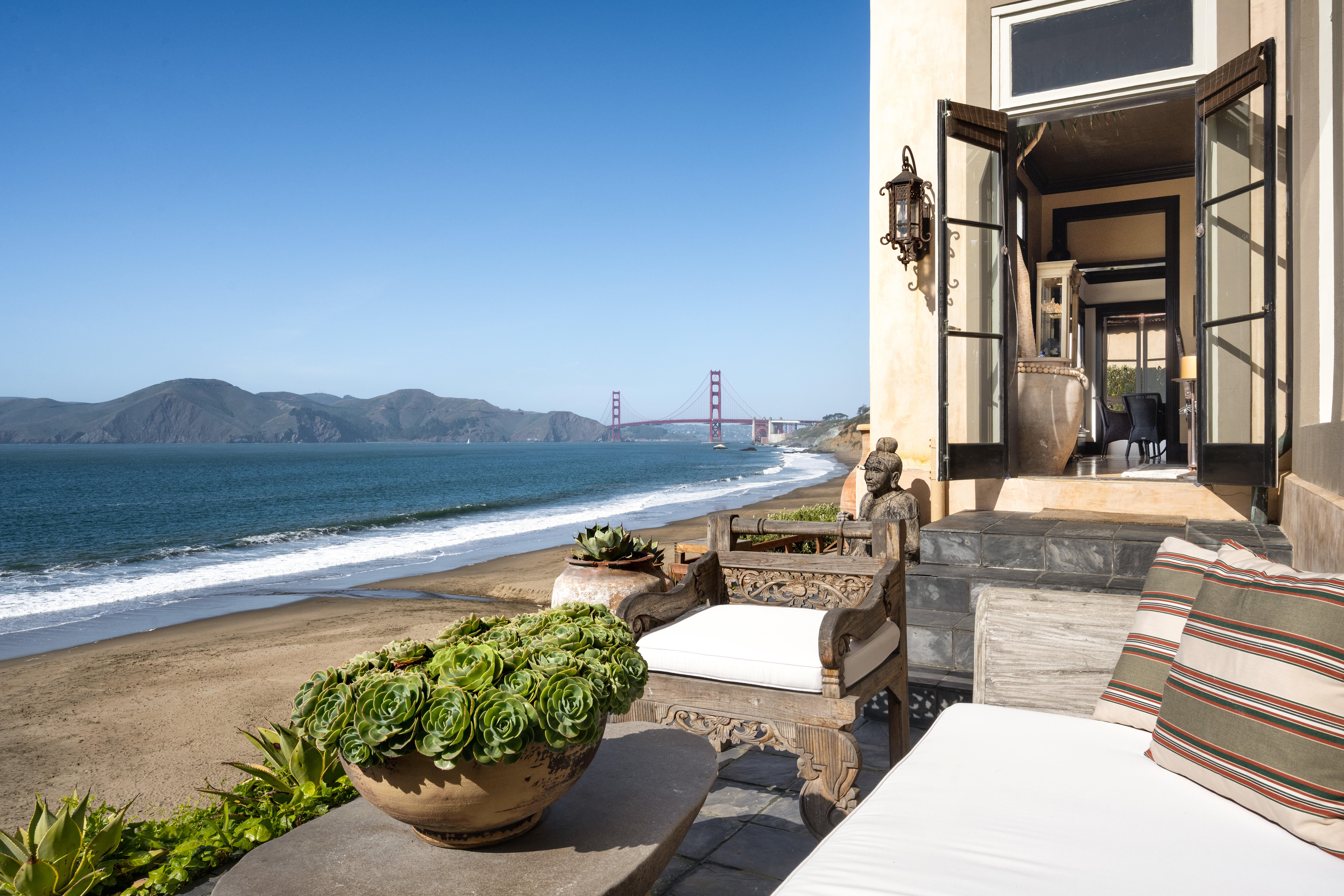 Aliabadi said the property's stunning views made the home desirable, even before she ever walked inside. It was like "living at the edge of the Pacific Ocean," she told the Journal.
prev
next
Elaborate Courtyard to Welcome Visitors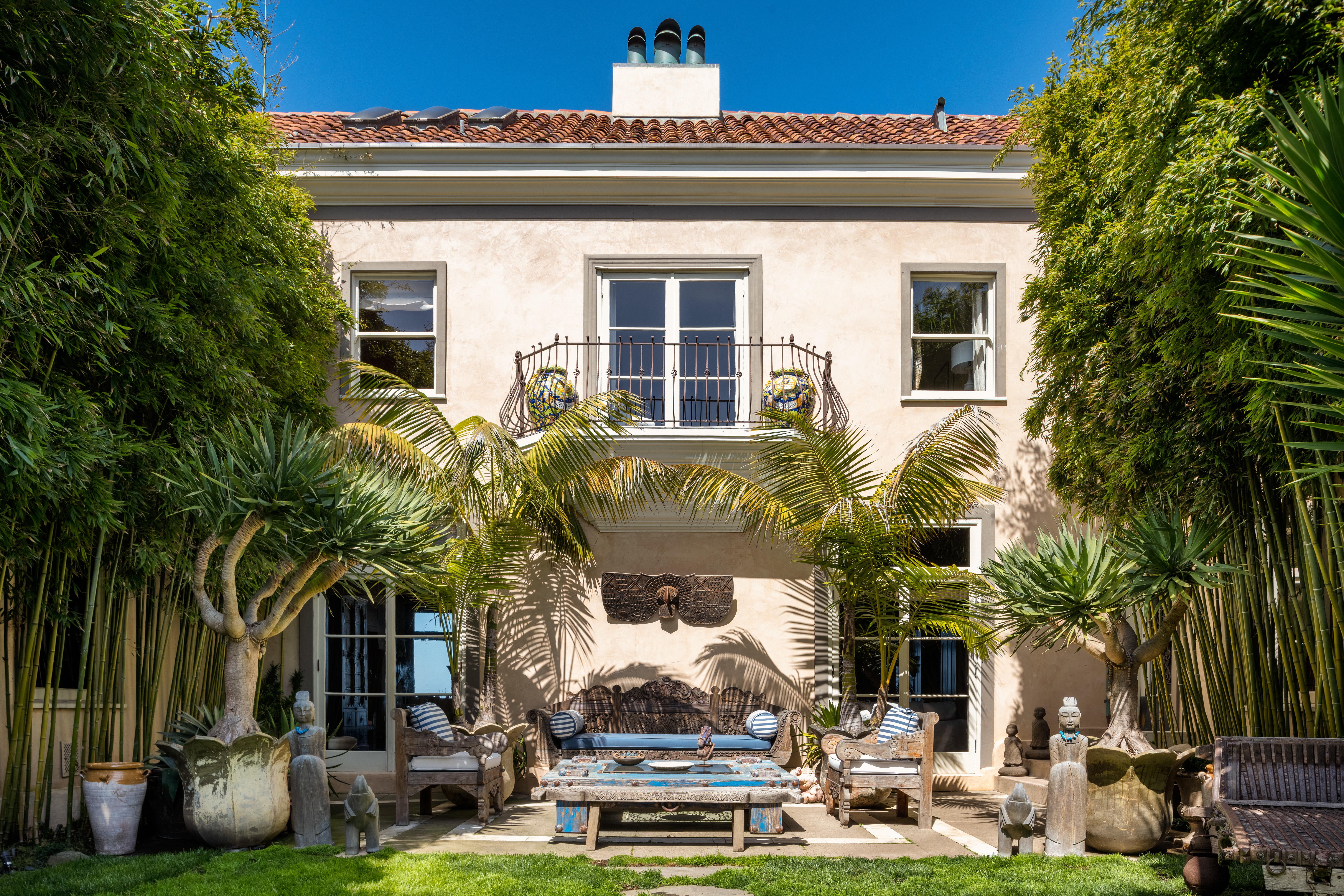 The home also has plenty of ways to experience the views without going too far. There is a terrace on the main floor and a wooden staircase leading to a second deck with Baker Beach access. The next owner can also reach the Golden Gate Bridge by foot within about 20 minutes. There are plenty of large windows to provide unobstructed views.
prev
next
Golden Gate Bridge Views Without Leaving Home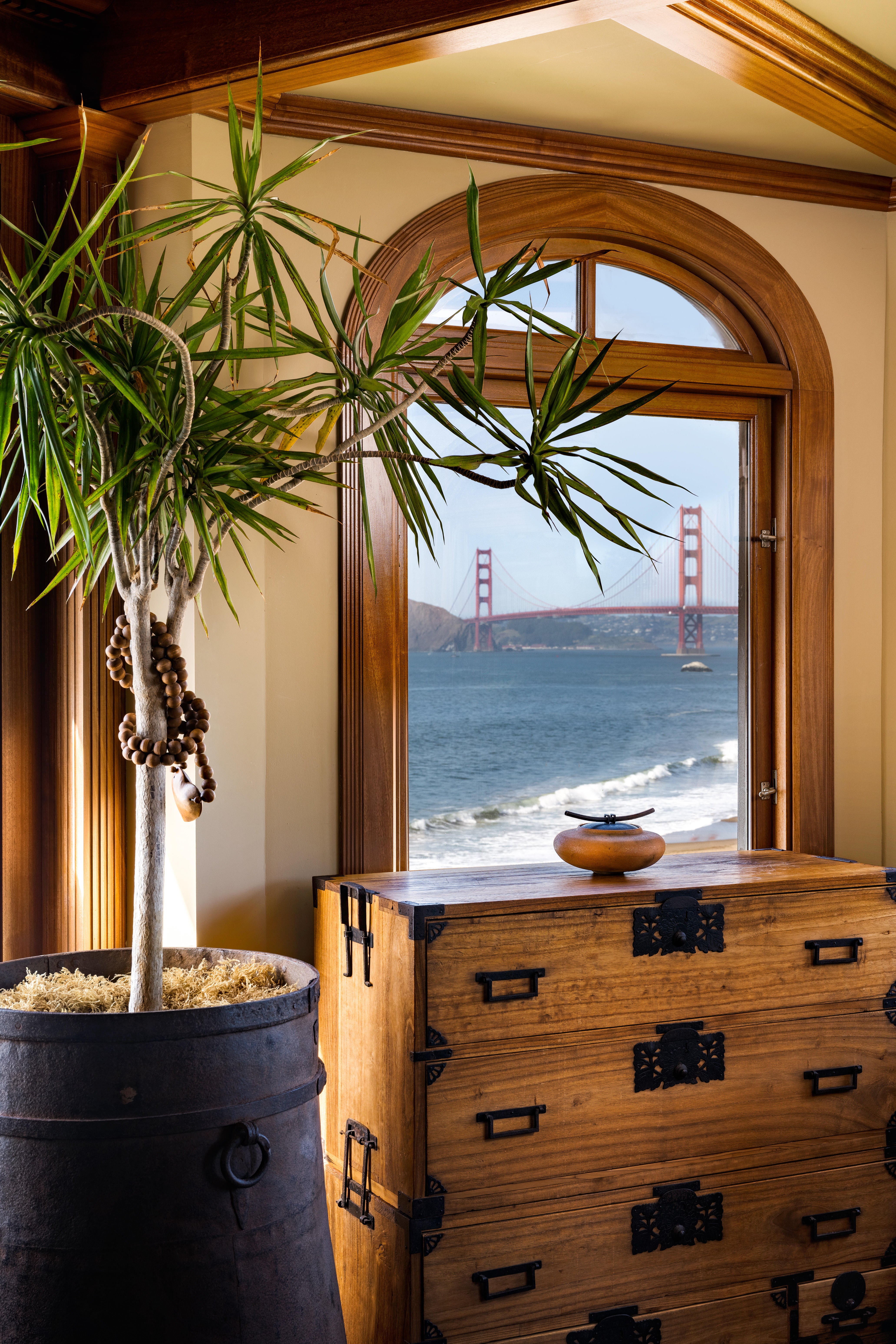 Although the home is about 100 years old, Aliabadi said there were several major updates, including a new kitchen and baths. However, it retains the "old charm," she said, thanks to the gold-foil ceilings, dark wood parquet floors, and custom fireplaces.
prev
next
Dining Room with Fireplace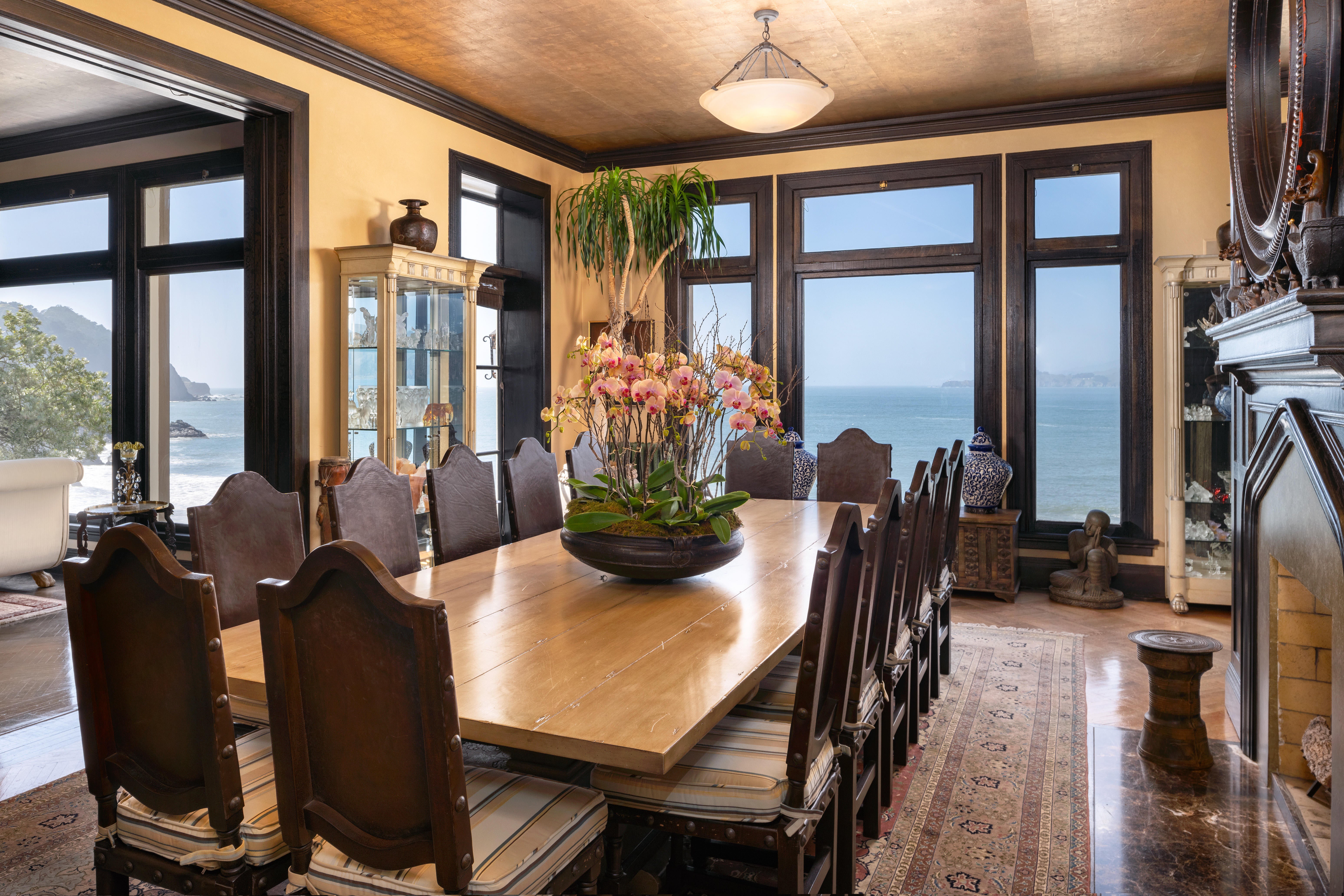 Stone and Bronstein paid $6 million for the home before selling it to Aliabadi and Meykadeh. Stone and Bronstein divorced in 2004. The former couple is parents to son Roan, whom they adopted in 2000. Stone also adopted sons Laird in 2005 and Quinn in 2006. Stone and her sons now live in a West Hollywood home once owned by the late actor Montgomery Clift.
prev
next
0
comments
Living Room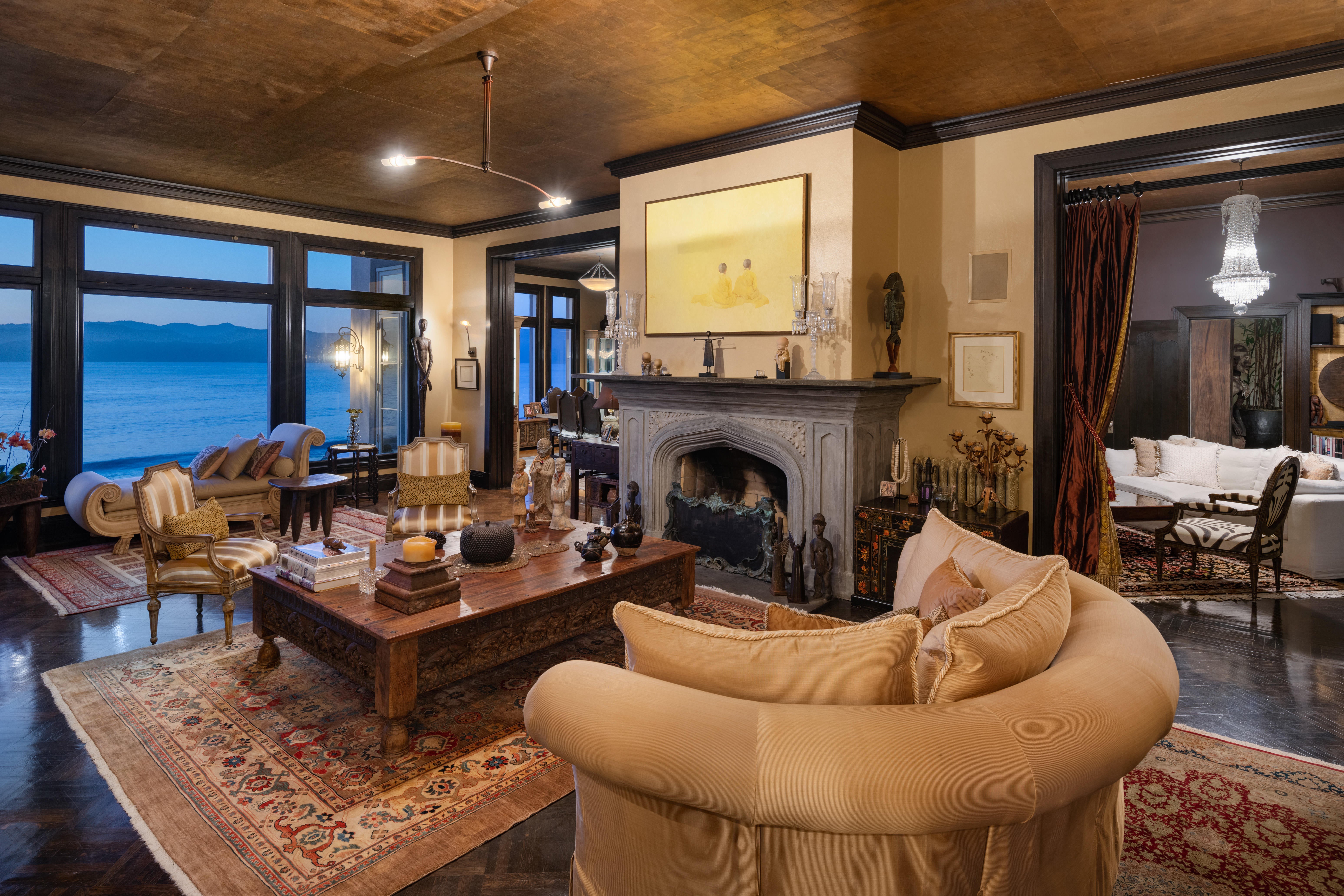 The home is located near several attractions, including Lincoln Park Golf Course, Golden State Park, and the Legion of Honor Museum. Celebrities still living in the area include Twitter co-founder Jack Dorsey, Schitt's Creek star Eugene Levy, and Metallica guitarist Kirk Hammett.
prev