'Shrinking' Star Luke Tennie Explains Why Apple TV+ Show Will Challenge Viewers (Exclusive)
Shrinking premiered on Apple TV+ on Friday and features a cast led by Jason Segel and Harrison Ford. But Luke Tennie, who plays Sean in the series, shows he can hang with Hollywood's best. PopCulture.com spoke exclusively to Tennie who shared what fans can expect from Shrinking.
"Fans can expect to laugh," Tennie exclusively told PopCulture. "Oh my goodness. I laughed so much making it, I laughed watching it. I'm talking about the rough cuts. I mean, the ones that ain't even done yet. And I'm laughing. That's what I'm hoping, that everybody does when they watch this show. But also I think that fans can expect to be challenged a little bit. There's a lot of moments where you might be rooting for a character only to find out that was something that's maybe a little self-destructive or maybe a little inconsiderate, and it'll kind of wake people up to the nuances of what it means to really be a friend."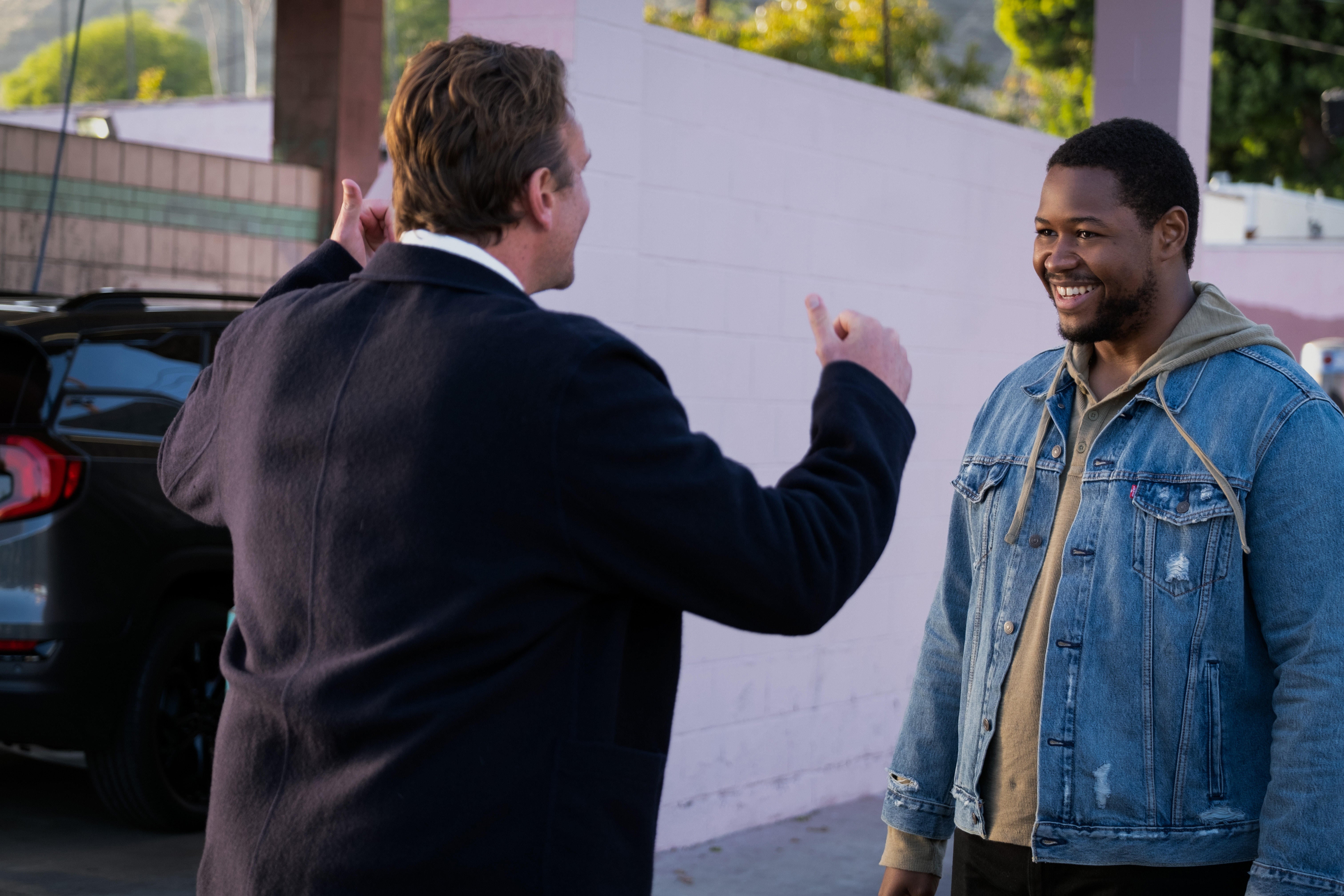 Segel plays Jimmy, a therapist who is dealing with the death of his wife. He begins to tell his patients what he thinks, which leads to major changes in his and their lives. One of his patients is Sean, a military veteran who has anger management issues and creates a bond with Jimmy.
"One of the biggest challenges for me is, usually when the character is different from me like speaks different, walks different, I find it easier for me to play," Tennie said about playing Sean. "But Sean walks like me, he talks like me. You'll hear my voice when Sean speaks as opposed to other roles I've played where I'm affecting a sort of demeanor, doing my best to be some guy I knew from high school or some person I'm channeling from that I met on the street one day."
With Sean and Jimmy having a bond, Tennie and Segel shared a lot of scenes together. And to say Tennie enjoyed working with the How I Met Your Mother alum is an understatement. "Jason is funny when he not getting paid. I'm like, 'Bro, you really just make people laugh like this for free?'" Tennie explained.
"He's such a warm dude. But he's got this sort of mind that I think organizes thoughts and emotions in such a wonderful way because I'll watch him play Jimmy eight different times, eight different ways, in eight different takes. And then I've got like... 'Man, I did my homework. I got three different ideas for this scene.' But gratefully, we have wonderful directors like James Ponsoldt, for example, who can help build and add a spark here and there to make sure that there's variety and versatility in my performance as well. But Jason, he just really raises the bar every time we're on set. He's an impressive comedic force, to say the least." New episodes of Shrinking premiere every Friday on Apple TV+.
0
comments